Nevermore Raven Door Hanger with Outdoor Mod Podge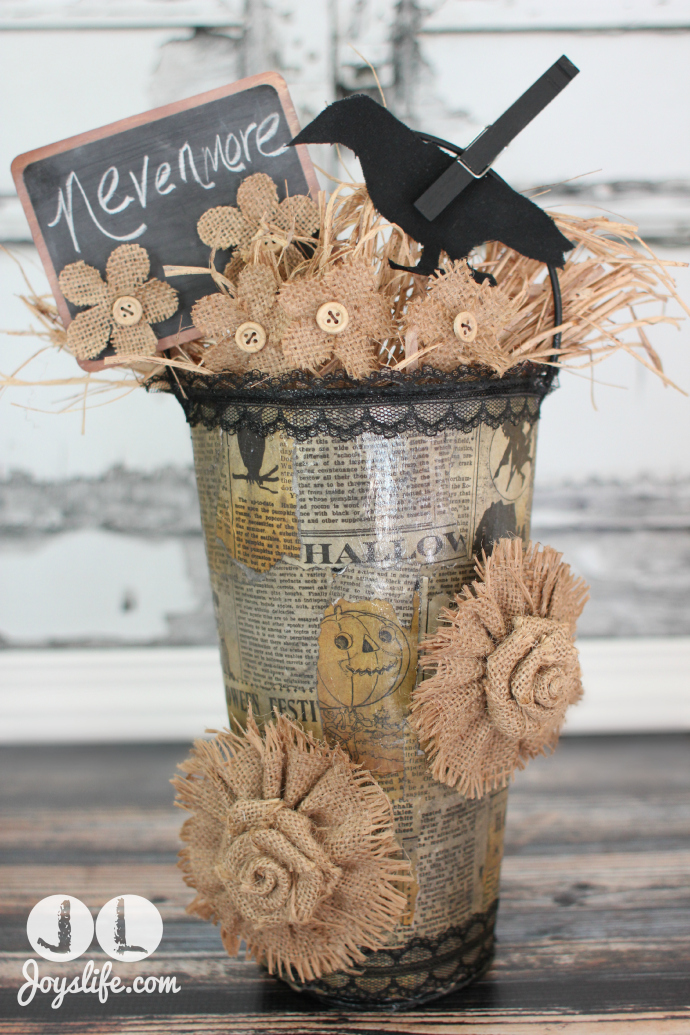 Three years ago I bought this metal hanging vase, but when I bought it, It was green with an ugly label on it.
I ripped off the label and let that ugly mess sit in a closet waiting for a good makeover idea to strike.
I am thrilled that using some Mod Podge Outdoor and Stiffy Fabric Stiffener helped me give this metal door hanger an awesome new existence!
First, I covered my ugly green metal hanging vase with primer and black paint and let it dry.  Next, I  used black paint to darken the Halloween Newsprint Podgeable Paper to give it a more aged look, like I did here.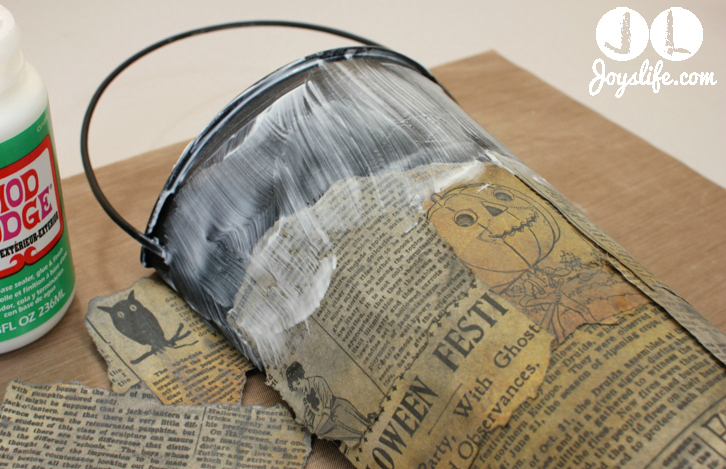 I covered the back of the paper with Mod Podge Outdoor.  It's a waterbase sealer, glue and finish that lets you decoupage for the outdoors.
I found a picture of a raven online and printed it out.  I cut the raven out of it and used chalk to create the shape on some black fabric I had hanging around.  Then, I cut the fabric raven out.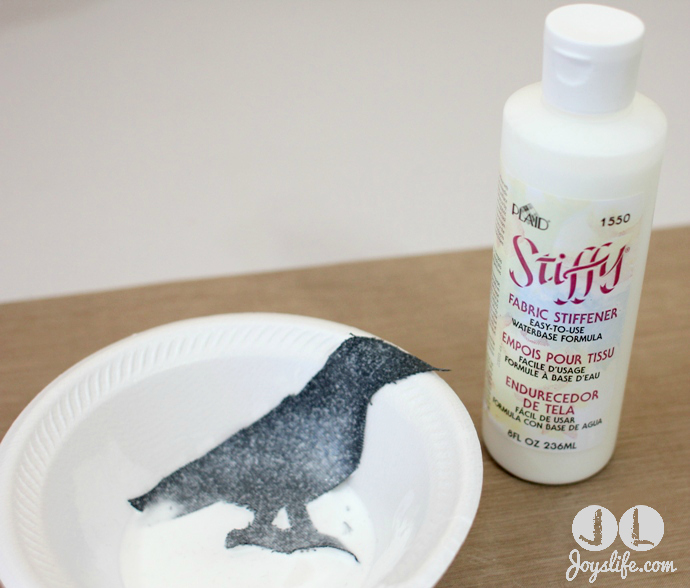 Where have I been?  This is my first time using Stiffy Fabric Stiffener and I'm hooked.  I'll never be without a bottle.  It helps you stiffen fabric and make permanent fabric projects quickly and easily.  I dig it.  I just put a bunch of it on the raven, let the bird sit a while and when I came back she was done!  No more folded fabric when you want it to stand up on your project.  I also used it on the black ribbon at the top of my door hanger.  Go check out that photo at the top and notice how it stands up.  Awesome.
Here I am trying to decide what I want to do next.  I knew I wanted to use a clothespin but not in that color, so I took one apart and painted it black.  I also took some black ribbon, added Stiffy to it and Mod Podged it to the top.  I also Mod Podged some to the bottom.
While I had the Stiffy Fabric Stiffener out, I stiffened the edges of these burlap flowers.  I stiffened the small burlap flowers in the top of the arrangement too.
I sprayed the chalkboard sign and the raffia with a brown, glittery misting paint to give it an aged look and to tone down the brighter colors.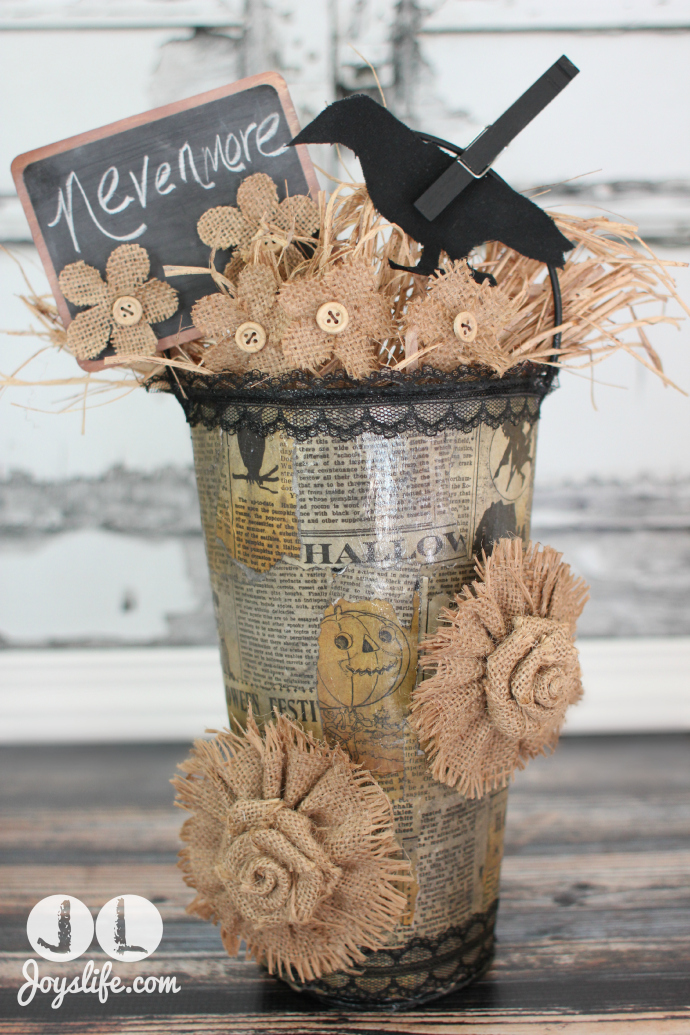 Now get some Mod Podge and get crafty!
Get ideas from fellow crafters on Plaid's Facebook Page: http://on.fb.me/14Jf36K
Follow Plaid for Inspiration on Pinterest: http://bit.ly/1eI8sLu
 Thanks to Plaid Mod Podge for sponsoring this post. The opinions shared are my own.