How to Make Easy Pom Pom Flowers
These flowers pack a punch of color to any desk or space!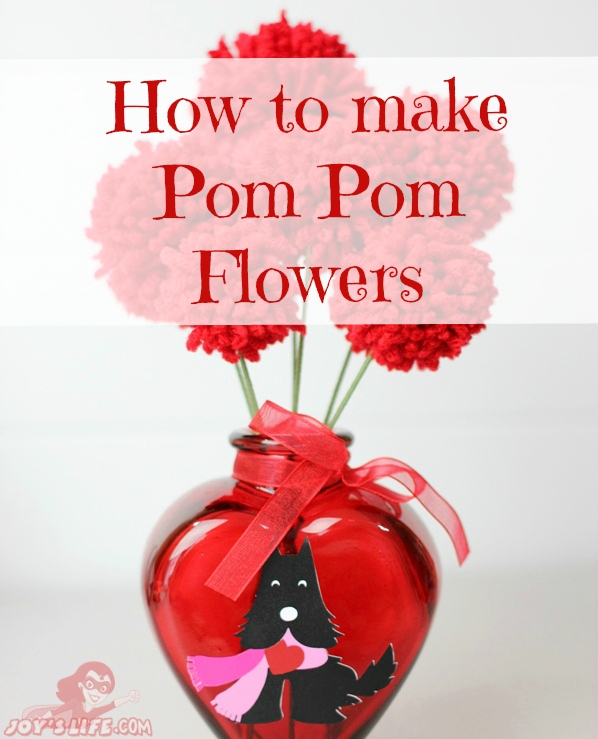 You only think you saw this post yesterday.  It's like a poorly done Jedi mind trick.  You pretend you didn't see Scotty yesterday and I'll point out that half of this project is BRAND NEW.  LOL!  Okay, let's get on to the pom pom flowers that are being demoed by Super Scotty.
First, you're going to need some pom poms.  Well, duh. Right?  Don't worry.  I went all pommy back on this post:  How to Make Yarn Pom Poms.  It's easy and fun.  Next you'll need some green covered floral wire.  You can find it via that link or at most craft stores in the floral department.  It's not very expensive.
Wanna know more about that "Mom's Poms" jar?  Click here.
I used chalkboard vinyl with my Sizzix Big Shot to make that.
If you left tails on your pom poms like I did, it's time to trim them off.  Sorry tails.  If you have these awesome Tonic Studios Tim Holtz Scissors (which I LOVE) then you can cut your wire and your pom pom tails with the same scissors.  If someone in your house hasn't absconded with your wire cutters like SOMEONE here did with mine…LOL then you can use those for your wire.
This is so easy, I feel guilty explaining it.  Push the floral wire into the pom pom.  Easy.  As.  Store.  Bought.  Pie.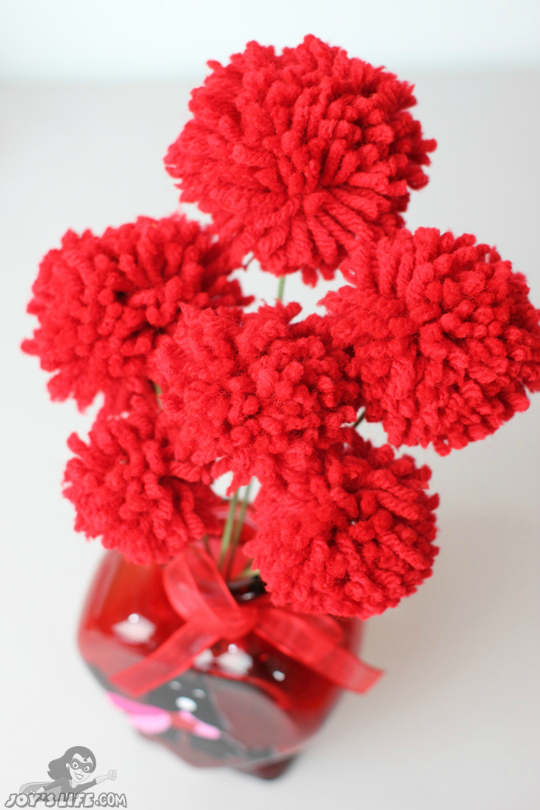 Scotty, these look much better than the heart lollipops from yesterday.  Thank you for holding them.
Don't miss the blog hop here tomorrow!