Favorite Craft Room Tools Series – Embossing Machines

Welcome back to the Favorite Craft Room Tools Series!  It's been a while since my last Fav Tools post so if you need a refresher or missed the previous 6 posts in the series, click here to see a list of them all. This series is in answer to requests I've gotten asking what my favorite craft tools are and what I would recommend as "must haves" for a craft room.
Embossing – What is it?
Ahhh, embossing.  It brings such joy to a simple piece of paper or thin metal.  Embossing gives a 3D or raised effect to thin materials.  There is also the reverse of embossing, called debossing.  Debossing gives an item an indented effect.  Machines, hand tools and special accessories for electronic die cutting machines can all produce these effects.  Today, I'll talk about my favorite embossing machines.
Cuttlebug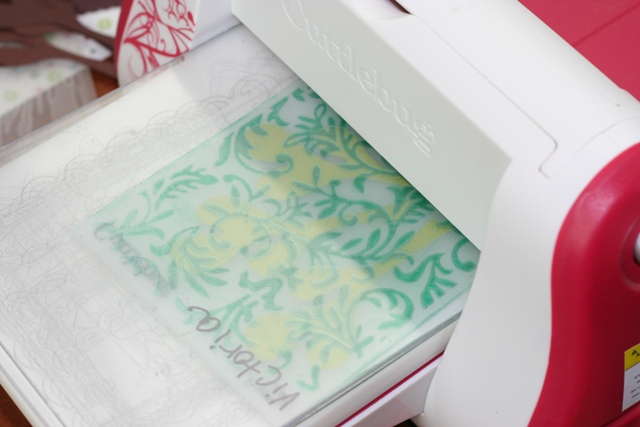 The Cuttlebug
is a great little machine. I say, "little" because it has a smaller profile than my other favorite, the Big Shot.  The sides of the Cuttlebug fold closed making it easy to carry to crops and other crafty functions.  This machine can use embossing folders
as well as Sizzix Bigz dies like this Pillow Box.  With the extended spacer platform and cutting pads you can also use Sizzix Sizzlits like the Paper Rosettes Sizzlits by Tim Holtz
.  I used those in this post.  I have the original version Cuttlebug but there is a newer one out now called the Cuttlebug V2.  The V2's handle folds flat for storage, which the original can't do.
**I get a lot of questions about my raspberry colored Cuttlebug.  Here's more info about it.
Big Shot
The Sizzix Big Shot
is my favorite embossing machine.  It isn't as compact as the Cuttlebug but I prefer using it for bulky items and dies because it is so sturdy.  I've used it for tons of projects.  I cut chalkboard vinyl with it here.  I used Spellbinder's dies in it here.  I cut chipboard and acrylic with it here.  I cut fabric with it here.  Lastly, here I'm using it with extra long Bigz dies.  This machine can cut all kinds of things without me having to worry too much that I have overpowered it with my crafty needs, which can happen with the Cuttlebug, in my experience.
Here's a video comparison between the Cuttlebug & the Big Shot:
In this video, I chose the Cuttlebug as my favorite.  Over time, I have come to prefer the Big Shot.  Both are excellent machines.
There are other Big Shots you might consider too.  There's the Big Shot Express which is the Big Shot that runs on electricity.  It keeps you from having to turn the crank to get your plates and folders to go through the machine.  There's also the Sizzix Big Shot Pro Machine
.  I bought one but decided it was too big for my crafting needs.  Here's a comparison between it and the regular Big Shot…
The Big Shot vs. the Big Shot Pro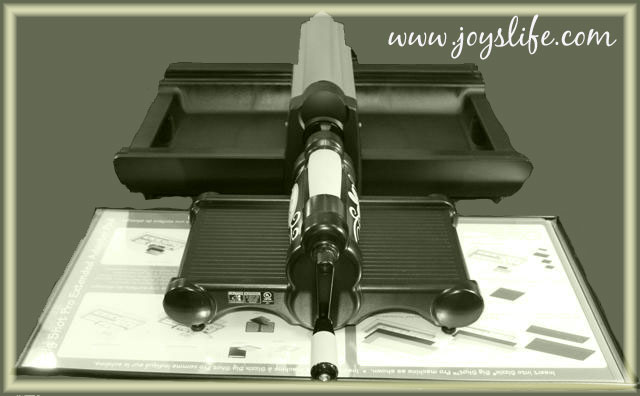 You can read the whole comparison post here.
Sizzix Texture Boutique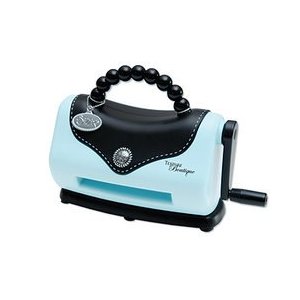 Are  you looking for an inexpensive embossing machine?  The Sizzix Texture Boutique Embossing Machine
is a great choice!  You can't use those bulky Sizzix dies in them but if you're looking to only use embossing folders and paper you'll be very pleased with this machine!  Here's a video where I use it.  If you want to get right to the Texture Boutique go to the 6:33 time place in the video. 😉
Sizzix Vagabond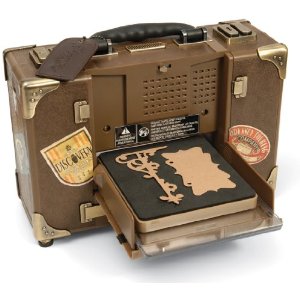 Another cool machine that I've used but don't own is the Sizzix Vagabond Machine
.  I used it to emboss the metal key and circle that are on the two badges below.  It is electric and makes quick work of embossing thin metals, like the ones below.  It can also use standard materials like paper and cardstock.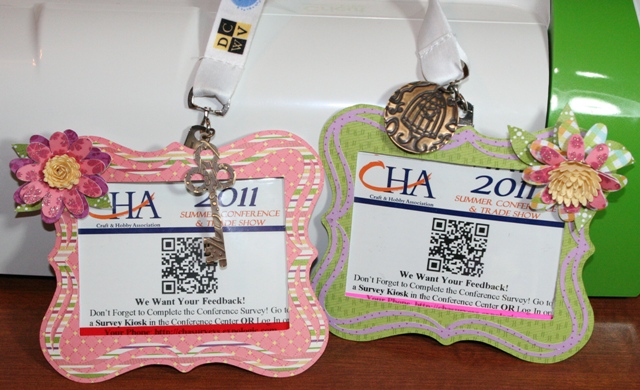 In the next installment of the Favorite Craft Room Tools series, I'll talk about other things that can be used for embossing.
I Hope You Have a Happy Day!