Silhouette Cameo 3D Strawberry Box – Lori Whitlock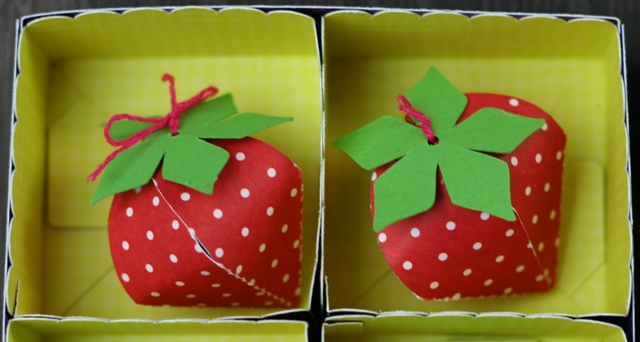 Ever since I was eight years old I've had a strawberry themed birthday. My Mom started the theme and my best friend/husband still keeps the tradition going. He makes me a strawberry cake with strawberry icing, buys strawberry ice cream and creates a strawberry drink for me every year.  I'll be enjoying those things this very day since it's my b'day!  Woo hoo!  Here's a link to last years party so you can see that I'm totally serious about my strawberry b'day. If you love strawberries like I do, consider using Lori's adorable strawberry box file!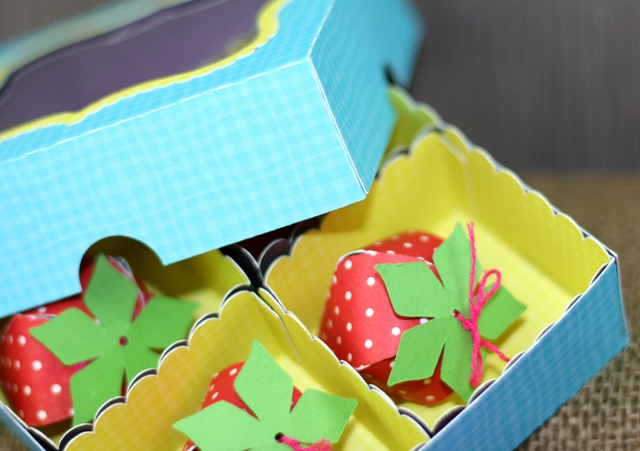 I'm using the strawberry boxes along with Lori's Candy Box file to create strawberries I can enjoy all year!
 This box can hold all kinds of things and was easy to put together.  Lori has a great video on how to assemble this Candy Box.  You're going to find it very easy to put together.
Curious about what I'm using to line the inside of the lid?  It's the clear outer manufacturer packaging that protects new Cricut cartridges!
I made two of these boxes so you're seeing some different paper colors in this photo.  See that brown paper on the right?  I should be showing four of those because each one of the four creates a tiny insert for the larger box.  I'd already made three of them so I just had this one left to show.  These are easy to fold, just follow the perforations.  You only need a little glue and you're all set!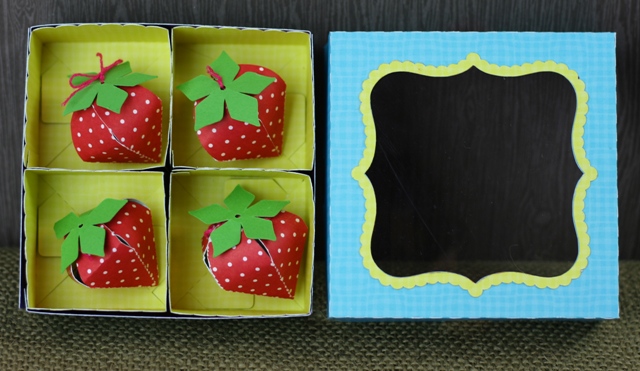 I made the strawberries 3.6″ x 4″ to fit inside the box. Consider cutting several strawberries out in larger sizes and filling them with treats. Wouldn't that be cute at a party? Tie one on a gift for an adorable tag! I want to strawberry everything! LOL! If you turn it upside down guess what? You get a Christmas tree! Multipurpose strawberries are the best aren't they?
I'm off to Celebrate!  Happy Creating!
I wrote this post while participating in the Lori Whitlock Design Team.