DIY Map Lampshade Makeover Tutorial
Today I'm shouting, "FINALLY!" because it's been almost a year since I made this lamp and the lampshade has stayed plain and boring this whole time.  I couldn't decide what I wanted to do with it until today.  I just love this "Maps of the World" paper by Hazel & Ruby so much that I wanted to cover more things with it.  I mean it was just last week when I made this with it.  I'm #1 with a road trip so that's probably why this paper speaks to me the way it does.  Me, people I love, my car and the open road = the best thing ever to me.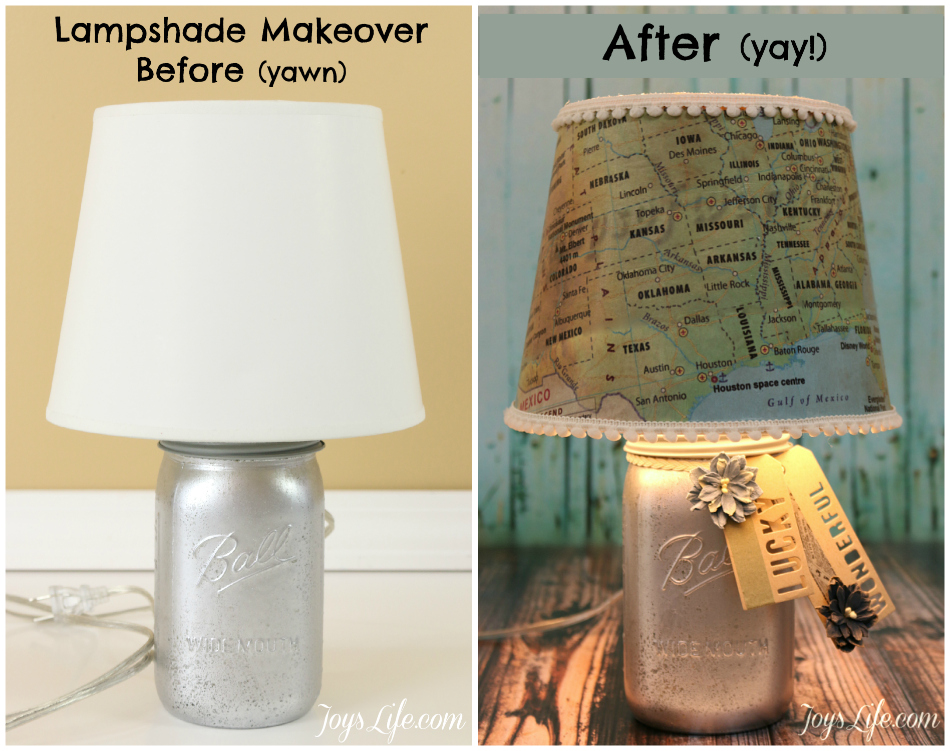 Can you believe this before and after?  I'm really glad that I did something with it, especially since it sits in my craftroom and I see it every day.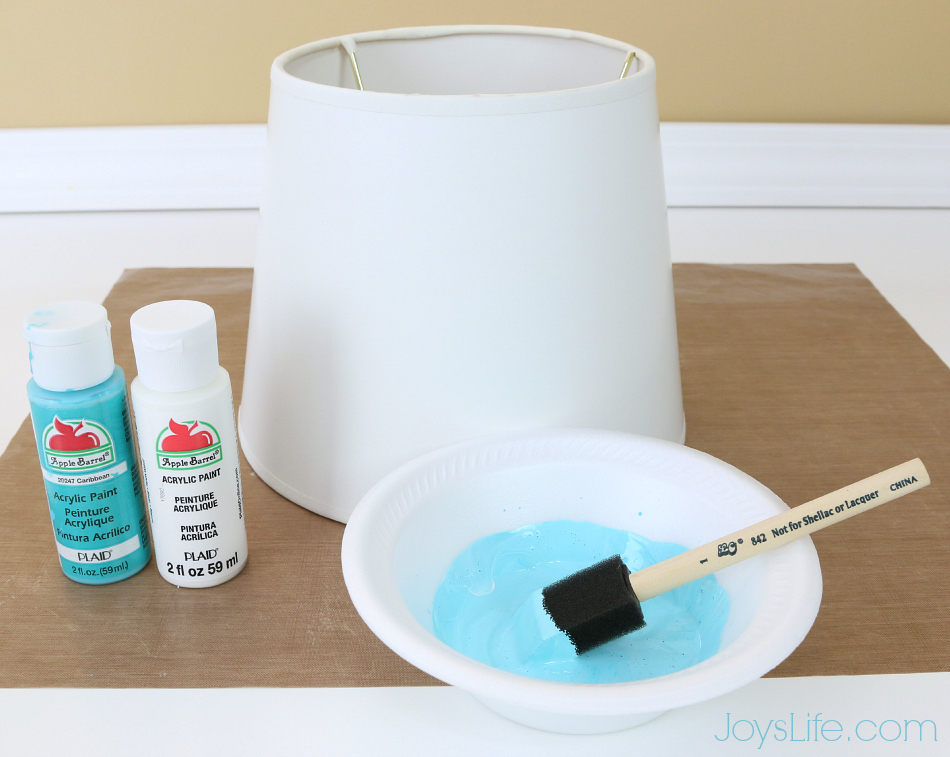 I thought it would be a good idea to paint the lampshade in a color that matched the map.  That way if I didn't cover an area of the shade the plain white wouldn't be showing through.  I think it probably also aided in not letting light shine through patchy areas of paper, where I overlapped them.  I mixed Caribbean Apple Barrel paint by Plaid with white to arrive at a map matching shade of blue.  I really like that Caribbean blue.  I used it here and here too.
After the paint dried I cut the map paper in strips and applied them to the shade using Mod Podge.  I both painted Mod Podge directly onto the shade and applied the paper and also applied the Mod Podge to the paper and then applied it to the shade.  I found that putting it directly on the shade worked best because it dried super fast on the paper and I needed time to position it.
When I started painting I wasn't sure if the paint would damage the shade or if I was going to cover both the top and bottom edges with paper, therefore…my excuse that it's messy.  There's no mess that a glue gun can't help cover, so that's what I used.  I glued some pom pom ribbon to the edges.  That's how you turn a mistake and poor planning into, "I meant to do that." 😉
I added a few tags from Teresa Collins' Pocket Dies Lifestyle collection using my Cut'N'Boss machine.  Here are other projects I've made with my Cut'N'Boss.  I think it's a great machine!
I added some washi tape and a few Petaloo flowers to the tags.
All done!  It truly lights up my life.  Yes, I had to say it. 😉
Happy Crafting!
I created this while participating on the Craftwell Design Team.