Cricut Valentine's Day Gift Ideas
Hello friends! Heart day is approaching and if you're like me you always think you have more time left before it's here than you actually do. If you're scratching your head and trying to think of something crafty to do here are a few things I've done in the past using my Cricut. I hope you enjoy this "craft"back. It's like a flashback but without me having to sing "Back In Time", though I do love hearing Huey Lewis. However, singing his songs is apparently NOT the same as hearing HIM, so I've been told…repeatedly. LOL!
The Chocolate Survival Kit
I love this idea because the kit is made from a $2 bead organizer. Your highest cost is probably the candy. You can add other things instead of candy too. 😉
For more information about this project go to this post.
Character Themed Bag 'O Candy
Really stuck for an idea? A bag of candy always works. Have more time? Consider making your candy bag themed. You typically take more time making those but you can actually get away with giving less candy. LOL. Did I say that? 😉
Want to learn more about this Spongebob candy bag? Check out this post.
Tiny Boxes of Candy
Here I used the Cricut Tie the Knot cartridge to make some petal boxes. Check your cartridges for easy boxes to assemble, then just add candy or other treat.
Check this post to read more about these petal boxes. I also turned these petal boxes into Valentines and made some of them bigger. Check out this post for the bigger ones.
Create a Vase Wrap
I used the Cricut Sweethearts, Cricut Destinations and Cricut Home Decor cartridges along with my Gypsy to create this scene. You can read more about it on this post.
Do you have a Silhouette?
Here's a Free File for you!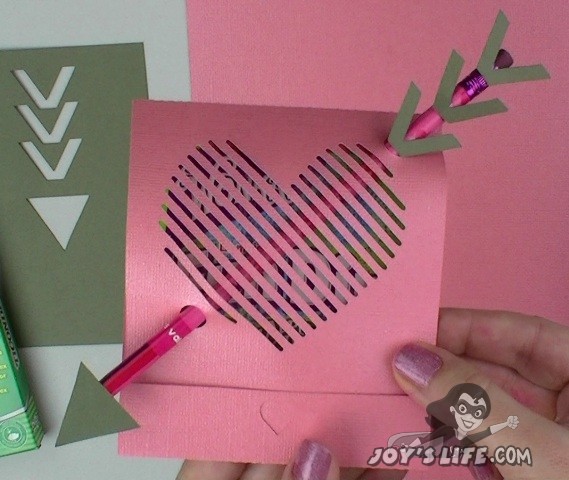 Don't forget that if you have a Silhouette machine you can download this free .studio file I created for you. There's more info + a video on this post.
Have a Crafty Weekend!