Cricut Halloween Post-It Craft Paper Gift Bag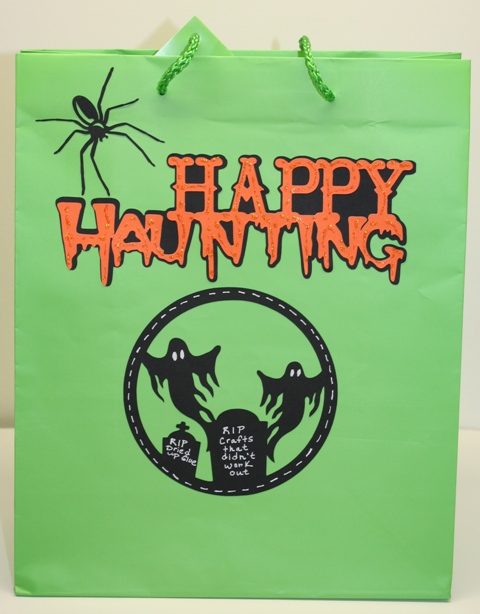 I used the Happy Hauntings, Oct 31 & Pumpkin Carvings Cricut cartridges.
Yesterday, I created that Happy Haunting sentiment using Post-It craft paper and stuck it to my Cricut Imagine.  Here's a link to that post.  I was curious if it really would be reusable, so I waited 24 hours and I peeled it off of my Imagine and stuck it to this bag.  It restuck just fine!! YAY!
See? It was stuck on the Imagine and now it's on the green bag.
I think it's soooo cool that you can just buy plain bags at the dollar store (or wherever) and then dress them up using your Cricut.  I don't know about you, but if I'm using a gift bag to give something to one of my children I try to keep and reuse that bag after they are done with it.  Just think, one bag could be redecorated and reused over many occasions.  That's a fun way to recycle bags.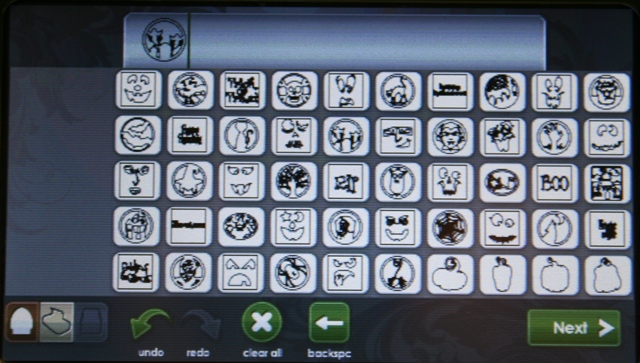 This is the Pumpkin Carving overlay using the Cricut Imagine.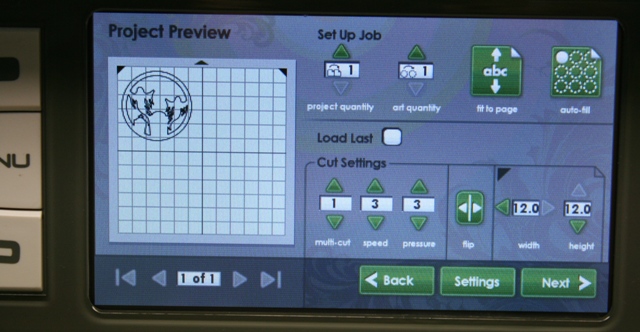 Time to cut it out.
I'm using some of the leftover Post It craft paper from yesterday. That's why it looks all chewed up. LOL!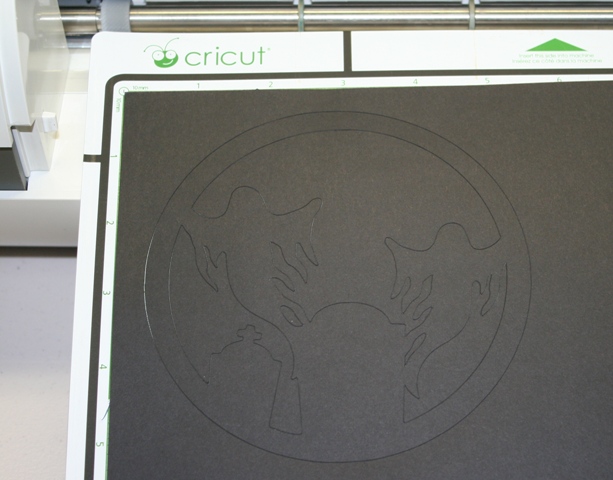 All cut and ready to remove!
You just peel off the back and stick it down. I then used a Signo white pen and added a few funny details. 😀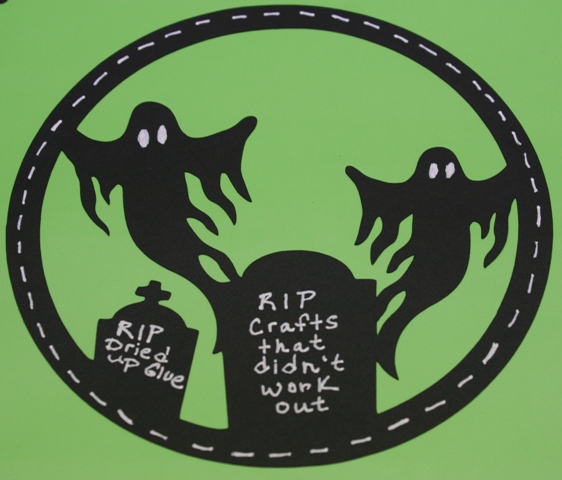 Do you love the headstones?
Next, I decided to use the Oct 31 Cricut cartridge to make a creepy spider.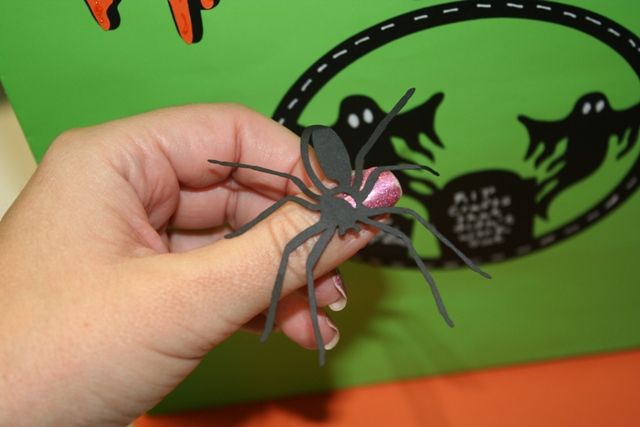 I know it's made out of paper, but it still moved in a creepy way when the fan blew on it. shudder…shudder…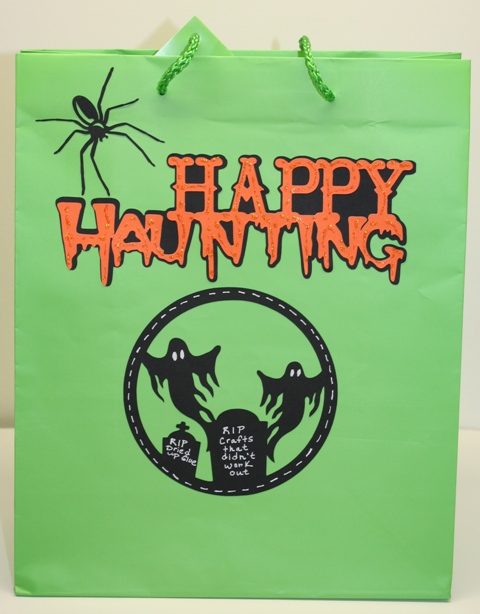 SEE YOU TOMORROW!
Don't forget to leave a comment to be entered for the Cuttlebug dies and folders AND the deep cut blade from Thursday's BLOG HOP! Click HERE for that!