World Card Making Day Blog Hop – Disney Pixar Monster's Inc Card Video
Woo hoo! It's World Card Making Day! I've got a card making video for you, cool give aways AND a blog hop so you can get some crafty ideas for other cards you can make. I hope you enjoy it all and have a GREAT DAY! Don't forget to leave a comment to be eligible to win a prize!
Hop Over to these other crafty blogs to see what they've created to celebrate World Card Making Day!
 (Don't forget to go to the bottom of this post for some fun give aways!)
Joy – https://www.joyslife.com YOU ARE HERE!
Amanda –http://amandascraftsandmore.blogspot.com
Jin – http://underacherrytree.com
Jovan – http://www.cardsbyjovan.com
Julie- http://www.cricutchick.blogspot.com
Kyle – http://thegreencricut.blogspot.com
Margie – http://bellabugcreations.blogspot.com
Martha –http://pattisscrapingtime.blogspot.com
Melissa –http://melissa-moecreations.blogspot.com
Tammy – http://tammyjennings.blogspot.com
Theresa – http://www.thescrapbookingqueen.com
And now for a Give Away!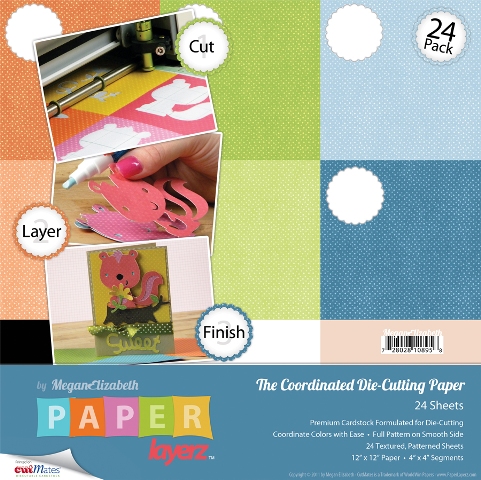 GIVE AWAY 1 = PAPER!!
If you think the Paper Layerz I used in the video is as cool as I do, you'll be excited to know that Megan from Above Rubies Studios has donated a pack of Paper Layerz for one winner!  Woo hoo!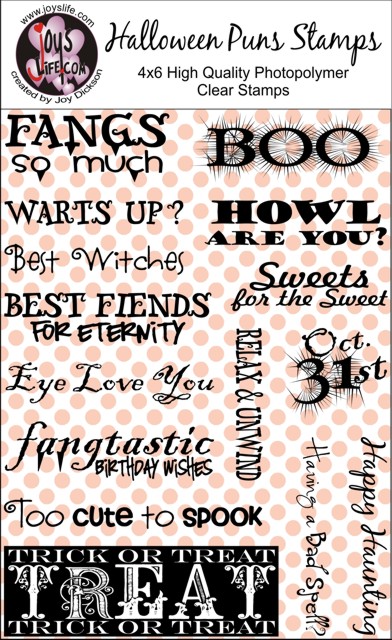 Give Away 2 = Stamps!
Want to make some fun Halloween things? You'll probably need some Halloween stamps! Leave a comment and I'll also pick a winner for some fun Joy's Life Halloween Puns stamps!
To be entered for the Give Aways: Leave a comment telling me your favorite thing about Fall. Winners will be announced on this post on Wednesday, October 5th!
Congratulations to the Winners:
Paper Layerz Winner:
luv2teach2 says:
October 4, 2011 at 6:38 AM
I LOVE, LOVE, LOVE Fall!! My favorite thing is taking walks with my husband and two little kiddos. The kids notice (and pick up) everything… leaves, acorns, pinecones, etc. By the time we get home, the basket at the bottom of the stroller is PACKED with Fall treasures!
Hugs, Jenni
Halloween Puns Stamps Winner:
Debby says:
October 1, 2011 at 5:34 PM
OMGosh Joy! That is such a cute card. My son walked in that is 24 and loved it to. I love your personality we would get a long so good. Could have a great time with our crafting if we lived closer. My favorite thing is FALL love it the colors, the coolness, no misquotes. I got married Oct. 4th just so I could have a fall colored wedding and wouldn't you know it that year fall leaves was late.
angel hugs
Debby
Have a Happy World Card Making Day and don't forget to visit the other blogs on the hop!