Rosemary & Thyme Butter Recipe from Our Herb Garden Plus a Garden Update
This is a Sponsored post written by me on behalf of Organic Choice for SocialSpark. All opinions are 100% mine.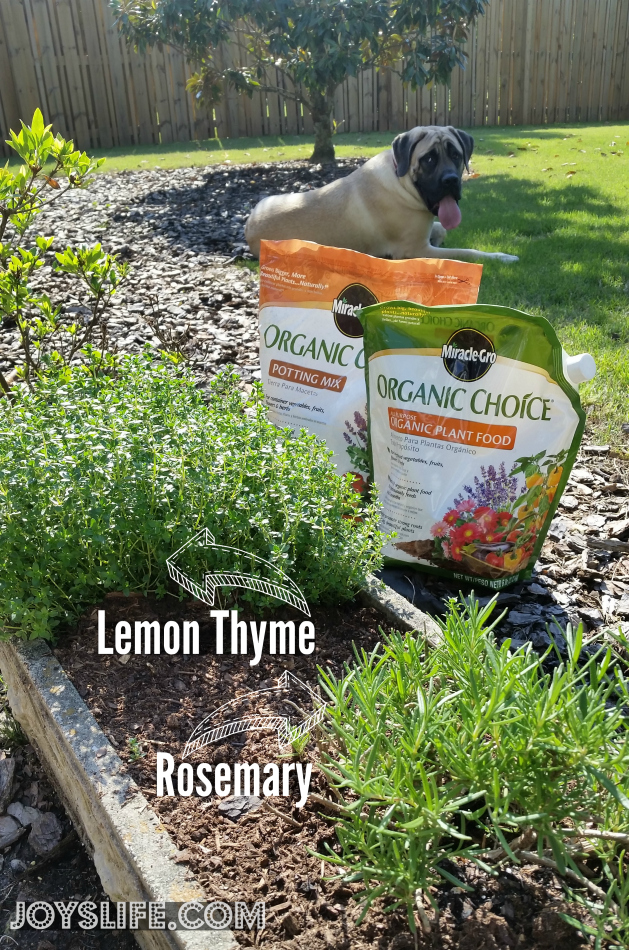 Organic gardening is very important to me because we use all the food and herbs we grow.  Plus, see my furry friend in the background?  That's my BFF, Saban.  I want to keep our yard as safe for her as possible because just about everything tries to go in or near her mouth.  She also loves to eat tomatoes, which we're growing. Just like the rest of our family, I want her to eat safe food.  You'll see me using Organic Choice Plant Food and Potting Mix.
I wish I could have shared part of my dinner with you last night.  Seriously.  You would have LOVED it!  What was it?  A potato.  Not just an ordinary potato though!  It was a super, amazing potato because it had a rosemary and thyme butter on it that made me even more grateful for our organic garden.  Don't worry though, I'm sharing!  Not the potato (sorry) but the recipe for sure!  YAY!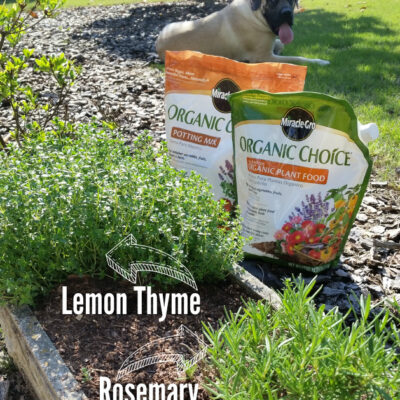 Rosemary & Thyme Butter Recipe
A delicious and flavorful herb butter using rosemary and thyme.
Print Recipe
Share by Email
Share on Facebook
Share on Twitter
Pin Recipe
Ingredients
1

tsp

salt

1

tsp

granulated garlic

2

sticks of butter

1/4

cup

rosemary and thyme herbs
Instructions
Allow butter to soften prior to using.

Chop rosemary and thyme.

Add all ingredients to bowl.

Mix with hand mixer.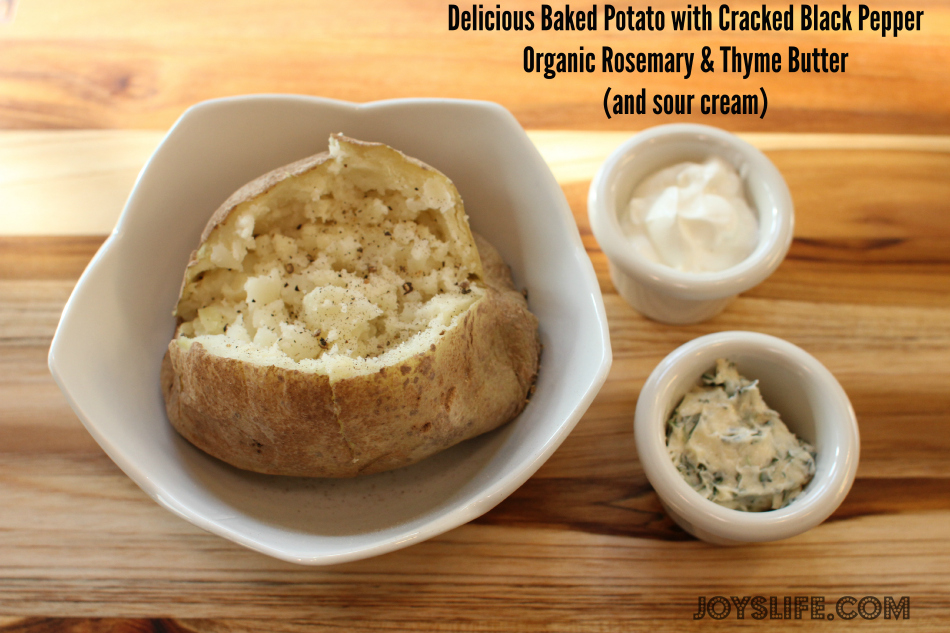 Having food fresh from the garden just doesn't taste like store bought food.  It just doesn't.  If you haven't grown your own food, you should!  It's easy to start with herbs if you are a beginner.  Just grab a few herbs that you like and put them in a planter or pots.  Add some Organic Choice, water and watch them grow.  You'll thank me once you taste your home grown food.  Trust me.  Here's some more information on edible gardening:Miracle-Gro Learn And Grow.
This part of our garden hasn't produced anything yet but it will!  It's busy growing right now.  It doesn't look like much today but you can definitely tell that changes have occurred since my last post.  Because…well, we actually planted.  LOL!  It won't be long before we're flush with tomatoes and peppers for sure.  I'm crossing my fingers that everything else turns out well.  We always have success with tomatoes and peppers.  This is the first year we've grown lettuce and onions.  We already think we buried the lettuce too deep but we'll see.  Those peppers and tomatoes have a special nacho purpose (besides other yummy dishes).  My daughter and I are addicted to watching "Under the Dome" and each week it comes on DH makes us nachos to share using food from our garden.  I can't wait!
What's growing in your garden?  What will you make with it?