Create: A Simple Tie Dye T-Shirt with SEI Tumble Dye
I love SEI Tumble Dye.  LOVE.  IT.  It's so easy to use and there's hardly any mess but you still get to dye things.  What could be better than that?  (Besides donuts.)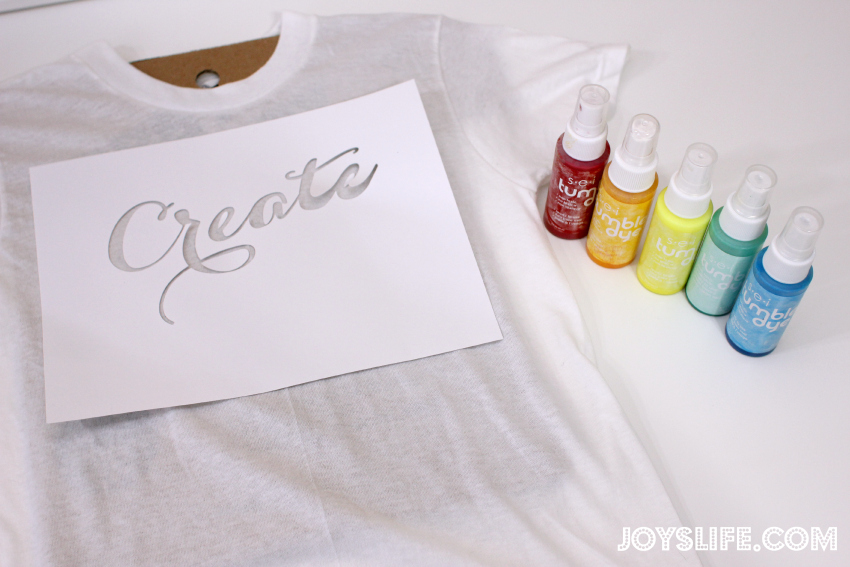 This project is simple, simple.  I'm using a shirt, a piece of cardstock and the tumble dye.  To make the word "create" I used a die cut machine and a piece of cardstock.
To keep the dye from soaking through to the other side, I put a cardboard form inside my shirt.  (I bought that at my local craft store for 99 cents.)  You can also use paper or an old towel.  Because I wanted a splattered look, I just laid the paper down and started spraying.  I didn't glue it down or do anything special to it.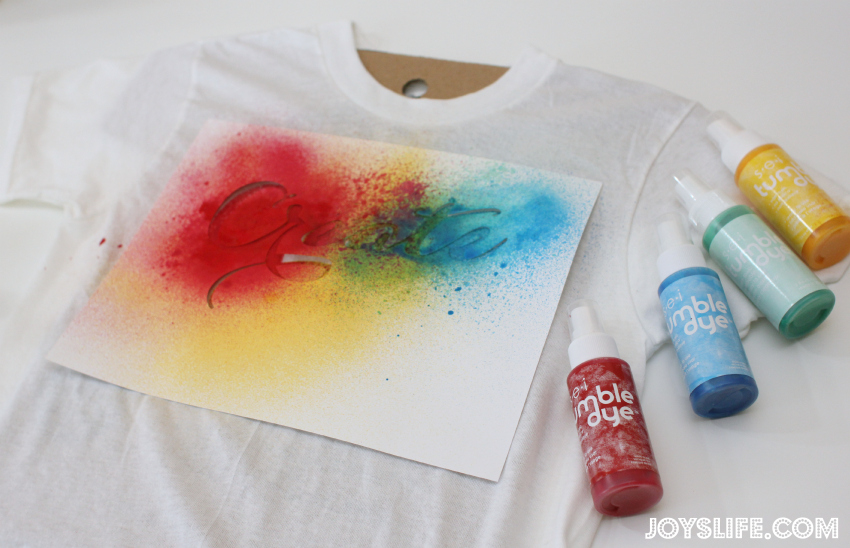 I just had fun spraying in a bit of a rainbow pattern.  I had in mind that this would be a perfect cover up for creative summer projects.  So, it's supposed to look a bit messy…and creative!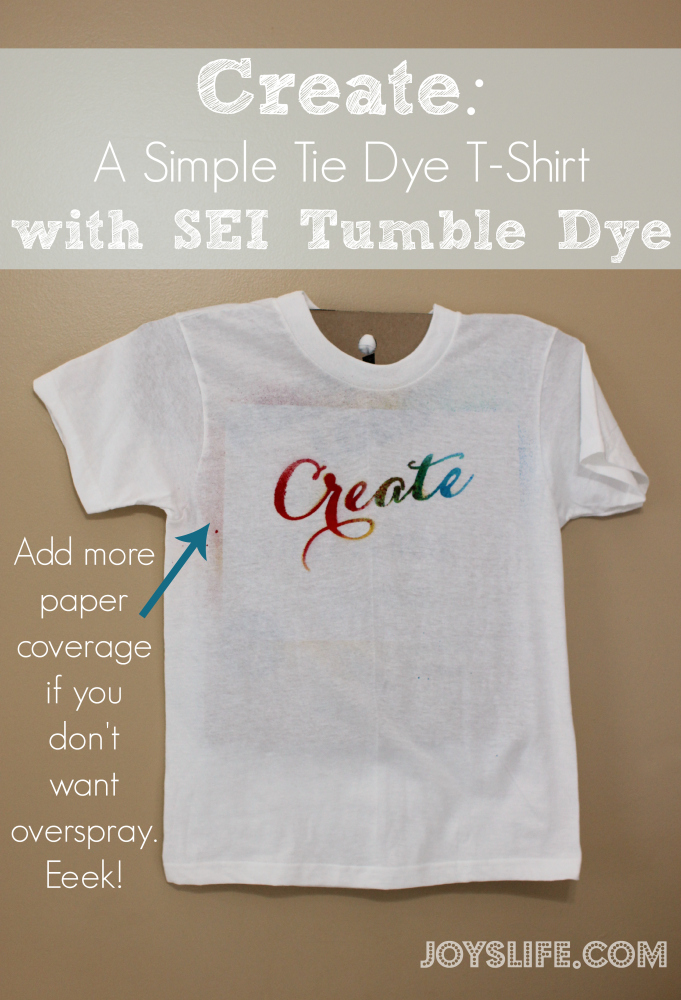 Finally, you simply heat set the shirt in the dryer or with an iron.  Perfect!  This one is going to be a great cover up for some summer projects I have planned!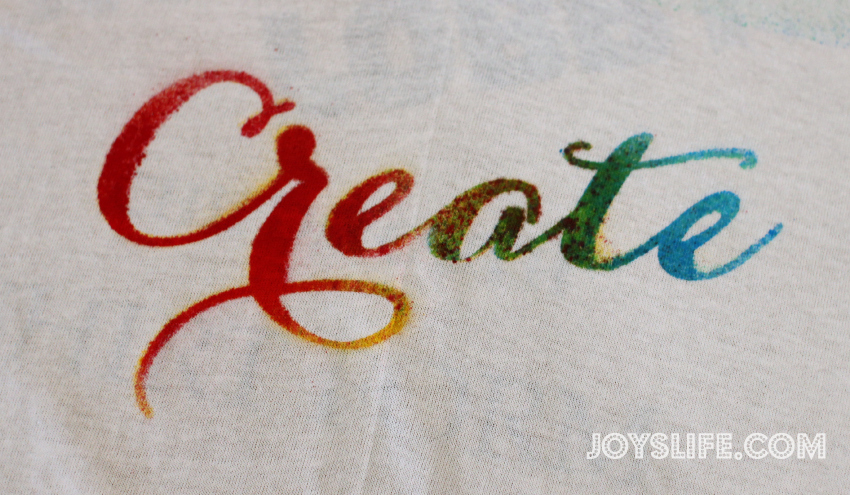 I wrote this post while participating as a member of the SEI Design Team.
Happy Crafting!