Wine Cork Christmas Tree with Faber Castell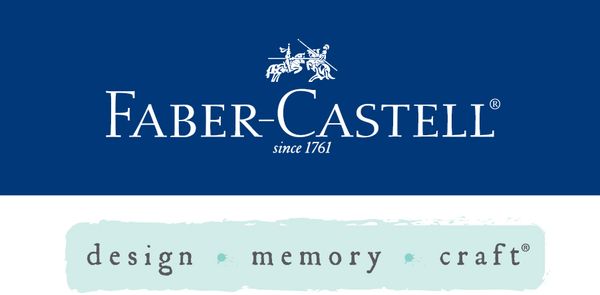 I was inspired to make this wine cork Christmas tree by a bunch of them that I saw on Pinterest. I knew I could make a cool one using Gelatos. They do such a great job coloring a variety of surfaces. This project was no exception!
If you're new to Gelatos, you might enjoy trying this inexpensive set.  It's classified as a kid's set, but there is no difference at all in the gelatos, except they cost less!
Be sure to check out the Joy's Life "Oh Christmas Puns" Clear Stamps.  That's the set used to create those tags!  Fun!
I used corks that I'd collected from long gone bottles of wine. The giant spool was once wrapped with twine. Now that the twine is gone, it's perfect as a Christmas tree trunk! Corks, a base, glue gun, ribbon and Gelatos are the main things you need to create this tree.
To begin, I colored directly onto the corks with Gelatos. You can rub the color into the corks or you can paint it in using a little water and a paint brush.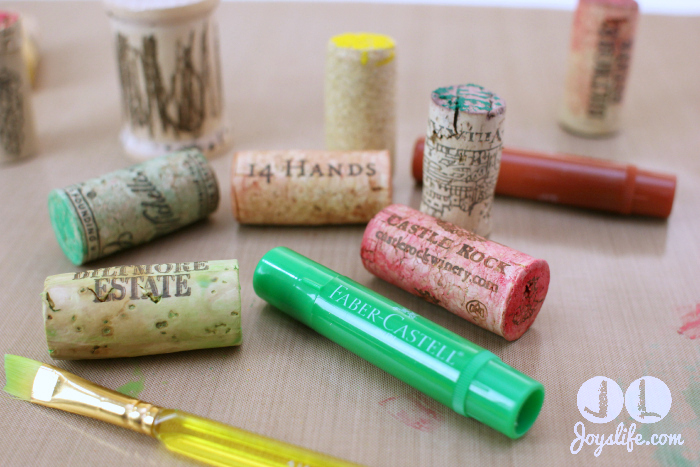 Adding water to Gelatos allows the color to spread more easily, so I did that to some of the areas of the corks.
After the corks were painted, I glued them together using a hot glue gun.
I was going to leave the spool painted brown but then I decided that it needed more texture to help it match the corks. So, I added cork! LOL! I used the DCWV Adhesive Cork Stack, but they don't sell it anymore, so try one of these thin adhesive corks. I painted it with brown Gelato to make it a little darker.
This is one of my favorite "new to me" things to do. I love using the Glaze along with acrylic tags and stamps to make little charm tags. So cute! It's super easy too! Just stamp onto the paper, add Glaze to the back of a tag and stick it onto the paper. Wait for the glaze to dry and cut the paper away. You can sand away any edges of paper that you can't get with scissors.
I added a star stick pin which I covered with Gesso to tone down the bright yellow. Next, I tied the tags on with twine and then tied a green ribbon around the top of the tree trunk. All done! That was fun!
Specific colors of Gelato's used: Blood Orange, Watermelon, Red, Yellow, Dark Yellow, Dark Green, Light Green, Chocolate, Butterscotch
Have a crafty day!