Iron On Vinyl Baby Hat with CTMH Cricut Artbooking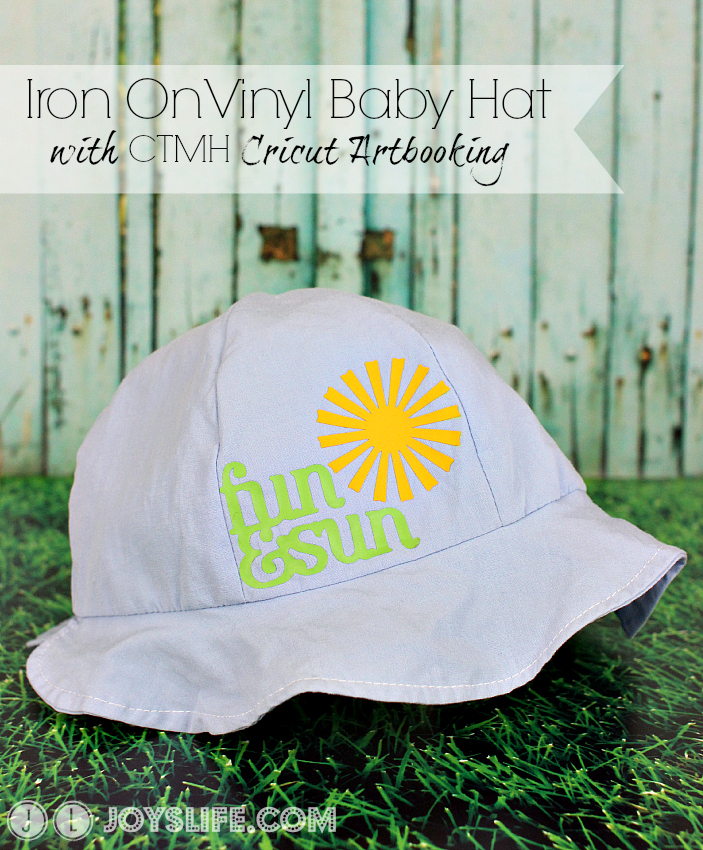 How much do you love that baby hat?!  Oh, so cute!  It's easy too.  All you need is some iron on (heat transfer) vinyl, a die cut machine (or a very steady hand), an iron and a baby hat.
I bought this hat super cheap at the Dollar Store last year.  I'm also using the Close to My Heart (CTMH) Cricut Artbooking cartridge and Cricut Expression 2 to create this sweet hat.
When you're ironing on vinyl be sure to flip the lettering so the message will be facing the right direction!  I cut this phrase at 7″.  It was very small until I went that large.  The phrase and the sun can be found on page 53 of the Cricut Artbooking cartridge.
Put the shiny side of the vinyl FACE DOWN on the mat and cut.  Need help using vinyl with your Cricut?  You'd love my Cricut Vinylology DVD.  You can check it out here.

Here I am weeding the vinyl.  That means I'm removing the vinyl I don't want to use from the vinyl I do want to use.
I'm using two different iron on (also called heat transfer) vinyls.  The green one has a clear backing and the yellow one has an opaque backing.  Learn about your vinyls before ironing.  With some brands you can peel the backing off while it is hot, others you must wait until they have cooled.  It just depends on the manufacturer. 😉  I cover my vinyl with a teflon sheet before ironing.  You can also use a a thin towel.  Next, I iron using the cotton setting.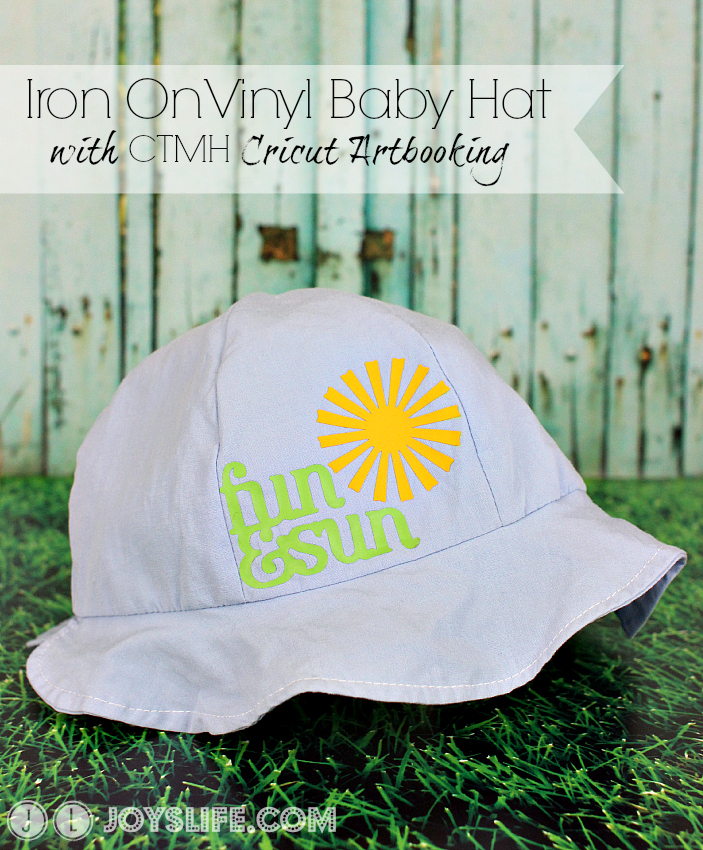 I hope you have a great time creating with vinyl!  I think it's so much fun!