Favorite Craft Room Tools Series – Scissors & Trimmers

Hi friends! Moving along in the Favorite Craft Room Tools Series, I thought we'd talk about scissors and trimmers today.  If you missed Part One of the series (Adhesives), click here.  This series is in answer to requests I've gotten asking what my favorite craft tools are and what I would recommend as "must haves" for a craft room.  I hope you enjoy this series!  Here are some of my favorites…
SCISSORS
It seems like any pair of scissors should do for crafting, right?  Well, if new scissors aren't in your budget right now then you can certainly get by with any scissors you have on hand, but when you can, you might consider investing in a pair that you only use for paper crafting.  I love scissors by Cutter Bee.  I have this pair below which they also make in pink!  If you've never had a precision pair of scissors you're going to be pleasantly surprised at the intricate cuts they can make.  Once you get them…hide them from the kids. 😉
EK Success Honey Bee Non-Stick Craft Scissors
Want some frivolous and fun scissors?  Try these: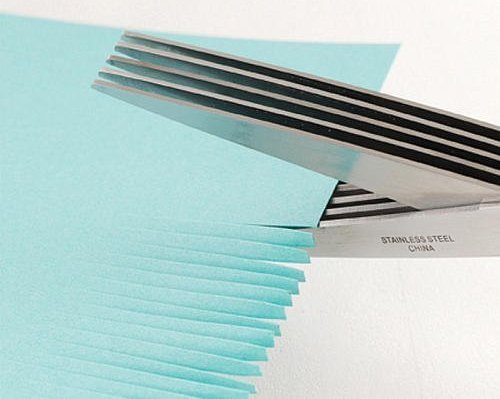 These Martha Stewart Crafts Fringe Scissors
can be used to easily create fringe and grass effects.  I used them here and here to do just that!
Do you need to cut rubber, thin metals, things like that?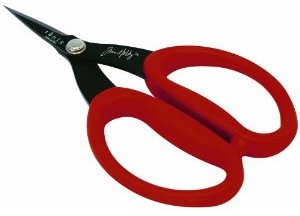 I use Tim Holtz/Tonic Studios Scissors
for all kinds of things.  They're really good and easy to hold too.  I cut thin metal with them in this post.
Do you do much fabric work?  If you do, I'm sure you already have some pinking shears.  If you don't have any you might want to get some.  They keep fabric from fraying.  Many paper crafters enjoy working with fabric at some point, as fabric and paper are good crafty partners.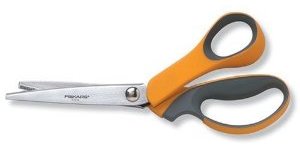 Fiskars Softgrip Pinking Scissors
I also keep a bunch of kitchen scissors on hand all over the house so I can use them for anything these other scissors don't cover.  I like the kind that come apart.  I take them apart and open boxes with them then put them together again for their next use.  I found a package of 3 of an off-brand at Sam's Club.  They look just like the ones below.
Wusthof Come-Apart Kitchen Shears
TRIMMERS
When I travel I take my Fiskars trimmer with me.  It's light, portable and does its job well.  I use it all the time in my craft room!  This particular Fiskars trimmer is my favorite: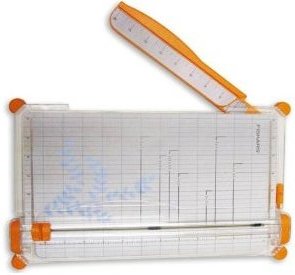 Fiskars 12-Inch Surecut Deluxe Paper Trimmer
  This trimmer also functions as a scoring tool.  You just have to buy the scoring blade.  It looks like the orange blade shown in the photo but the scorer is black.
When I have a lot of cutting to do and need a close to perfect cut, I use this: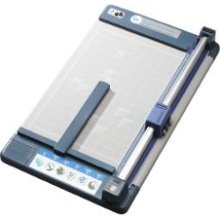 CARL 12238 Bidex Heavy-Duty Rotary Trimmer
.  It does cost a lot more than the Fiskars but if you need a very good cutter that can cut several sheets at once I really like this one.
There are so many trimmers to choose from and everyone has their favorite.  Whatever you use and like is the right trimmer for you! 🙂
HAVE A CRAFTY DAY!