Homemade Orange Cranberry Oatmeal Cookies with Whole Grain Oats
This shop has been compensated by Collective Bias, Inc. and Quaker. All opinions are mine alone. #QuakerUp #MyOatsCreation #CollectiveBias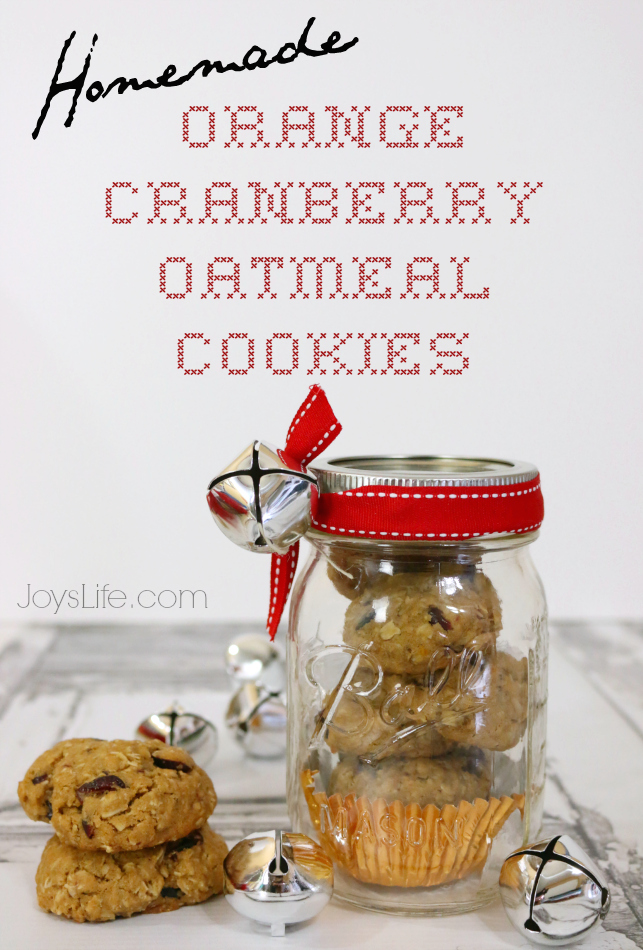 Some of my favorite holiday memories are being in the kitchen with my family. I love it when we're all cooking together, laughing and some football game or parade is on in the background. The dog is in the way, the cat keeps opening the door to the garage and letting cold air in and we are all periodically running to stand in front of the fireplace so we can "thaw" ourselves. Those are some of my happiest moments. There are a few flavors that really bring the past into the future for me too. They are cranberries and oranges. My Mom makes the best orange tea but every time I ask her how to make it, she tells me it's easy and gives me a general rundown of how it's done. She doesn't live nearby and I never make it right. So, I honor the traditional oatmeal cookie by adding orange to that. I may never get my Mom's tea right but I'll eat some more of these whole grain oats cookies and use up the rest of my orange attempting to uncover that mystery…while running to the fireplace periodically.
Doesn't the holiday packaging on the Quaker Oats Old Fashioned Oats canister make you want to create something yummy that's warm from the oven? Now I sort of want a blue scarf too. This special winter packaging is found at Target stores.
I bought the Quaker Oats Old Fashioned Oats (42oz) size. When you're picking yours up, save some cash and take this coupon! I've been a coupon maniac lately. It's smart!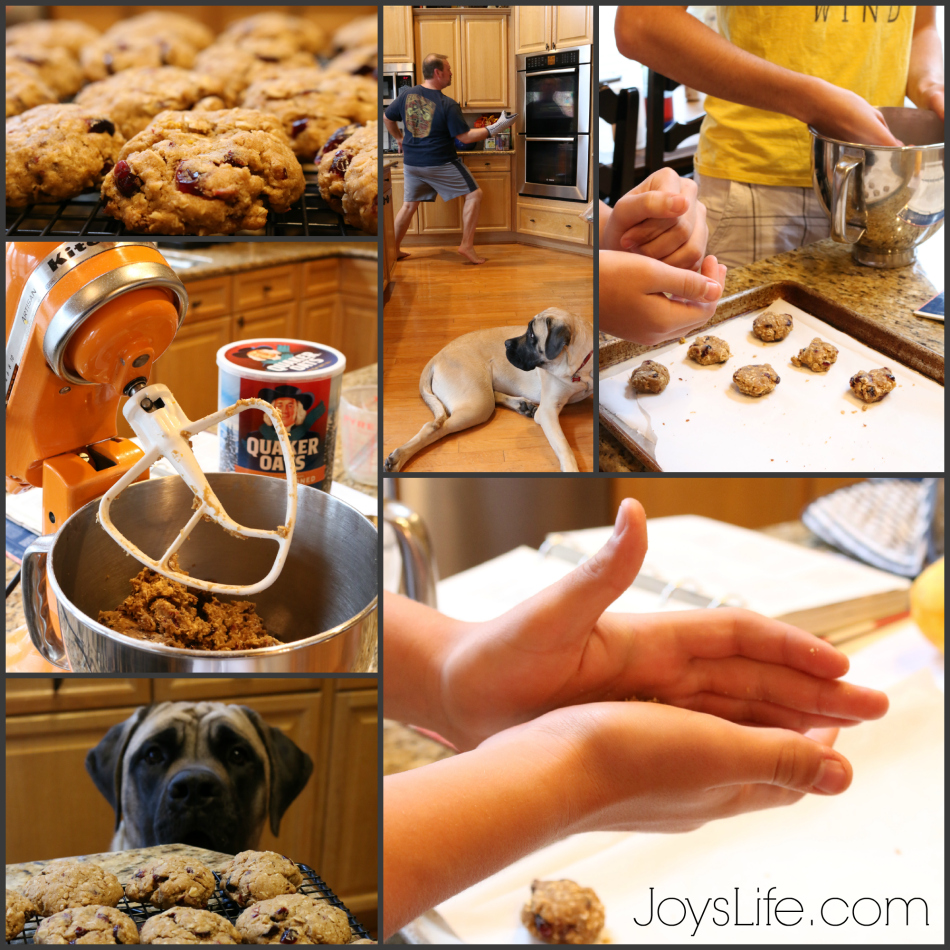 Making these cookies is simple. It's just a mix, stir and bake situation. That will leave you plenty of time to act silly. My husband decided to pretend that he's in a speed rush to the oven and has provided us with a posed faux quick action shot. Note the dog's look is like, "This again?" LOL! I mixed everything up and my son's rolled the dough into cookie shapes. The dog looked on. My daughter was home from college for the weekend but was out so we're missing her in these shots. We'll have to make more when she comes home again…'cause…they're…awesome!
Add cookies to a mason jar and they're ready for gift giving! This is a perfect neighbor gift! Consider adding a "to and from" tag with the recipe on the back of it. That's super thoughtful!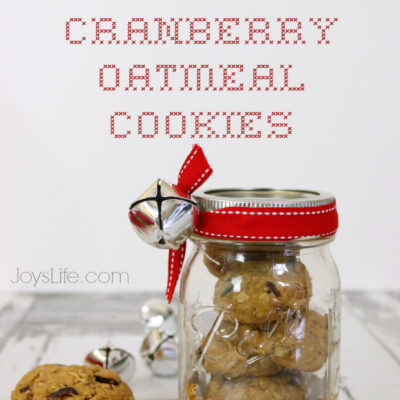 Orange Cranberry Oatmeal Cookies
This recipe is adapted from Better Homes & Gardens Cook Book.
Print Recipe
Share by Email
Share on Facebook
Share on Twitter
Pin Recipe
Ingredients
3/4

cup

butter

1 3/4

cups

all-purpose flour

1

cup

packed brown sugar

1/2

cup

sugar

1

egg

1

teaspoon

baking powder

1

teaspoon

vanilla

1/3

teaspoon

baking soda

2

cups

Quaker Oats Old Fashioned Oats

zest from one large orange

1

cup

dried cranberries
Instructions
Beat butter for about 30 seconds.

Mix in half of the flour.

Add remaining ingredients, except dried cranberries and orange zest.

Mix in the other half of the flour.

Stir in cranberries and orange zest.

Round dough by hand or drop rounded teaspoons of dough 2 inches apart onto an ungreased cookie sheet.

Bake at 375 for 10-12 minutes or until edges are golden.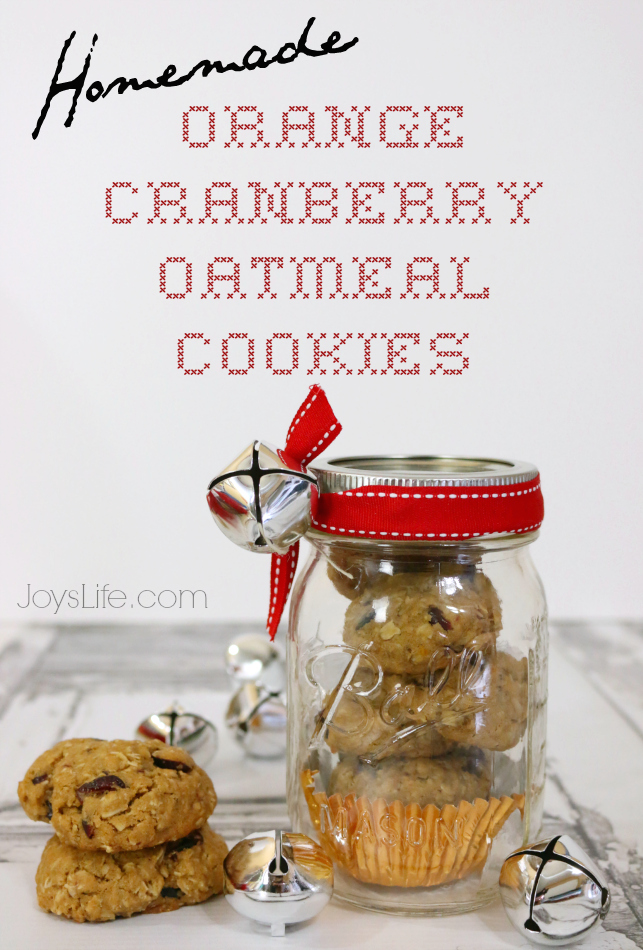 Next, I want to try making butterscotch walnut oatmeal cookies! I think oatmeal ideas are endless. When I'm not using it in cookie dough, I'm eating it for breakfast. What do you like to make with Quaker Oats?