How to Make a Sweet Treat Cookie Sleeve
How sweet would it be to get a treat like this?  I think it would be a great way to brighten someone's day, don't you?  The best part about it is that it uses very little paper and just one cookie, which you can make or buy.  That makes it even easier.  In my case, my kids made chocolate chip cookies and I pilfered one for this sweet project.  Ok, I took 2, but I ate the other one.  LOL!

Let me show you how easy this is to make!
I'm using these dies, to create this cute cookie sleeve: Stitched Belly Bands, Mixed Just For You, Stitched Treat Sleeve.  My friend Emma, from My Creative Time, designs these dies.  She's amazing!
I used my Big Shot to cut everything out.  I love this machine!
I cut the tiny cookie out using yellow cardstock, then I stamped it with Versafine ink, using the tiny cookie stamp from Mixed for You.  While the ink was wet, I coated it with super fine embossing powder and melted the powder with a heat gun.  The glossy, raised, embossed areas helped give more definition to the cookie and kept the black ink from getting "lost" when I colored it in.  I think the yellow cardstock was a great choice, because after coloring it in with the E33 Copic marker, it really looked like a tiny chocolate chip cookie!  (It's my favorite part of this project!)
I used that Kool Tak clear foam to attach the little cookie to the tag and give it some dimension.  I like that they are clear!
When heat embossing, it really saves your fingers to hold things using tweezers.  I can't tell you how many times I burned myself before I finally gave in and bought tweezers.  You can put it on a heat resistant mat and heat it, but if you're not careful, you'll blow it all over the place.  Tweezers are the answer.
See how the ink looks coated in white flecks?  That's the embossing powder before it's melted.
There is no difficulty in putting this together.  You just need to tape a few places.  That's it!  I use my ATG gun for that.  If you don't have one, you should get one.  I use it for everything from crafts, to kid projects to wrapping Christmas presents.  I kid you not.
Sweet Treat Cookie Sleeve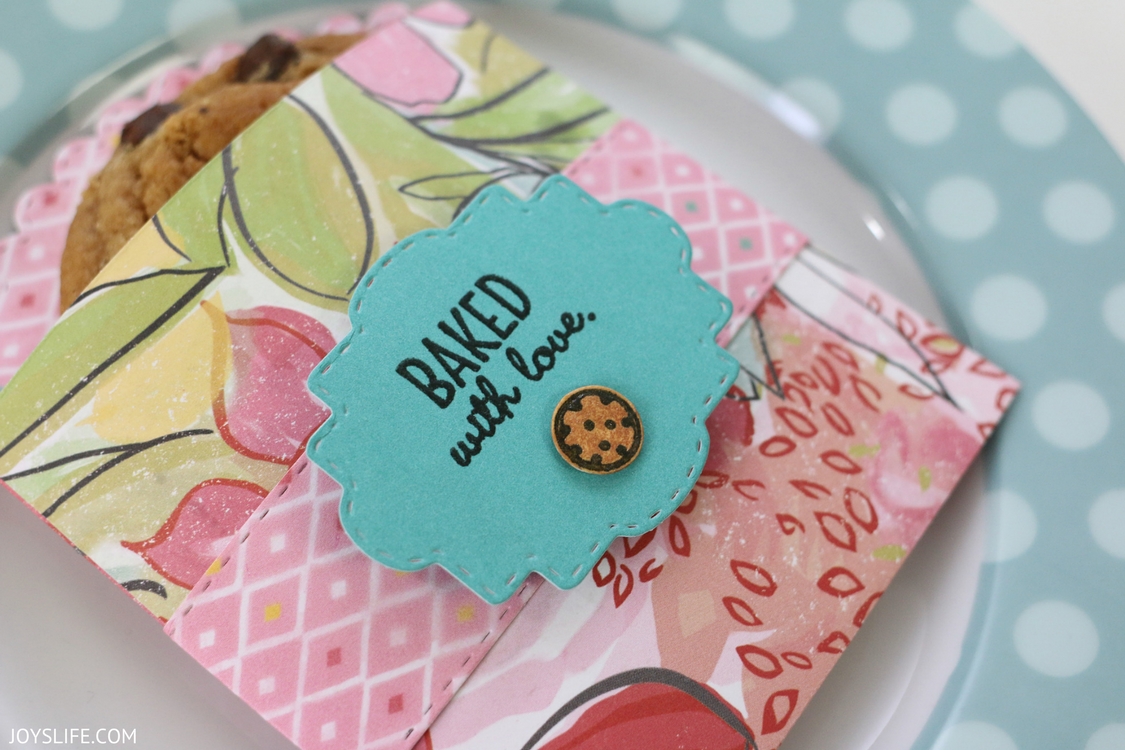 Wrap the belly band around your stitched treat sleeve, add the tag and the cookie and you're done!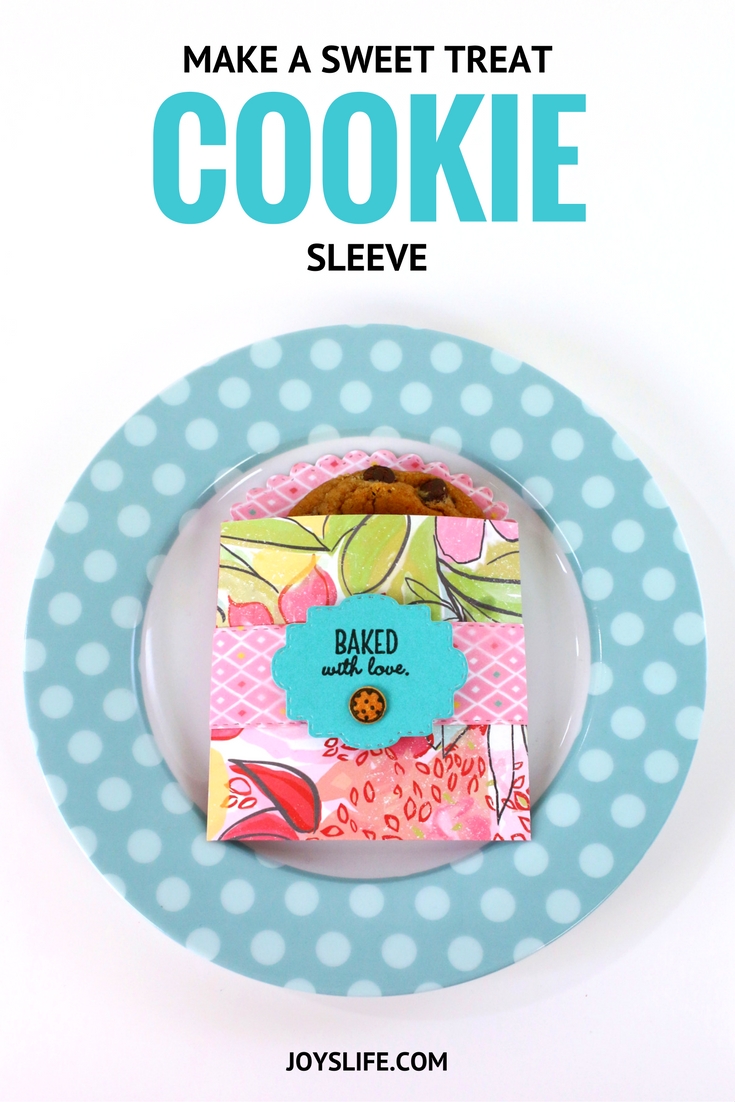 Isn't this adorable?!  You could make a bunch of these for classroom, office, party and church gifts.
I adore that tiny cookie.  The big cookie's pretty fantastic too!
What kinds of events do you create things for?  I'd love to hear about it!  Do you mostly create for classrooms, office, church, special events, birthdays or every day occasions?
Have a super sweet day!