How to Make Hurricane Lamps + Fall Blog Hop & Give AWAY!!
I'm participating in Ruthie's Fall Blog Hop!  You might be coming from the PrimedInPaper blog to me, after checking out my post, hop on over to Ruthie's blog!  I hope you enjoy my video!  This idea has been around for years, so I don't know who to thank for the original idea.  Whoever you are…you're a genius!  Don't forget to go down to the bottom of this post to see my give away.
I'm giving away this cute Party Cuttlebug die and a tin of 12 glitter and 12 printed flowers by Making Memories. 😀 All you have to do to be entered to win is leave a comment telling me what you like best about Fall. 🙂 I'll choose a winner on Monday, September 20.
The Winner IS:
GiGi
2010/09/19 at 7:55 PM
This is such a great project! My fav thing about fall is the colors! I'm from WI and the changing leaves are so pretty! Thanks for the chance to win!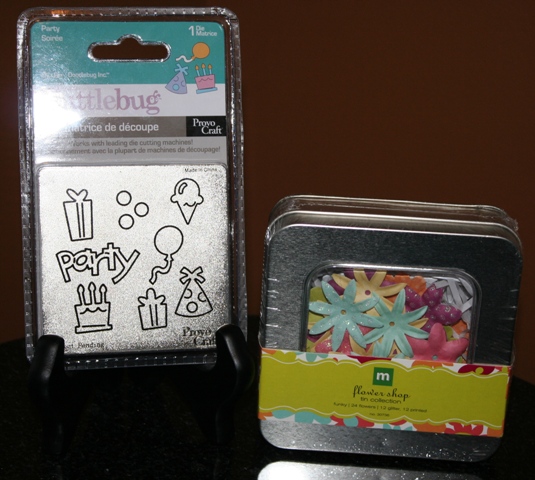 Here's a list of all the blogs in the hop so you can take a look at what everyone has created:
HAVE A GREAT WEEKEND!!
I'm ready to watch some Alabama FOOTBALL!!