How to Make a Bracelet from Decorative Brads
Learn how to make a bracelet from decorative brads!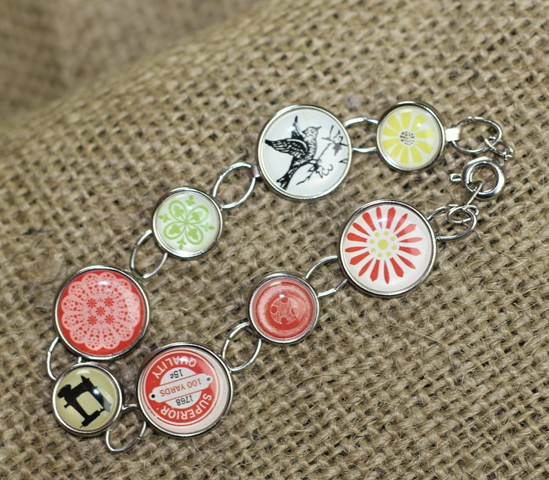 I recently received some great brads from Lori Whitlock's new paper line For The Record 2. I think they are so pretty! As a matter of fact, I thought they were too pretty to use. Actually, I almost always think her brads are too pretty to use. So you know what I do? I hang them on this and periodically look at them. How pitiful is that? LOL! After thinking about them for a while, it occurred to me that I could turn them into a bracelet!  Then I could enjoy them often!
All you need are some needle nose pliers, jump rings and a closure piece to hold your bracelet on your arm.  I used jewelry pieces by Blue Moon beads.

I alternated between the bigger and smaller brads.  What's nice about making your own bracelet is being able to lay out the design like you want it and being able to add or subtract a brad or a jump ring to make it fit your arm just right!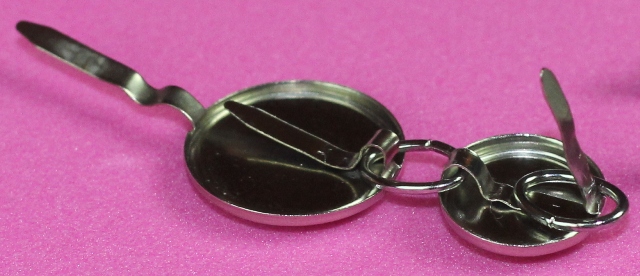 I opened up the split back of each brad as seen above.

Using pliers, I curved, bent and flattened the prongs until they lay nicely around the jump ring and within the back of the brad.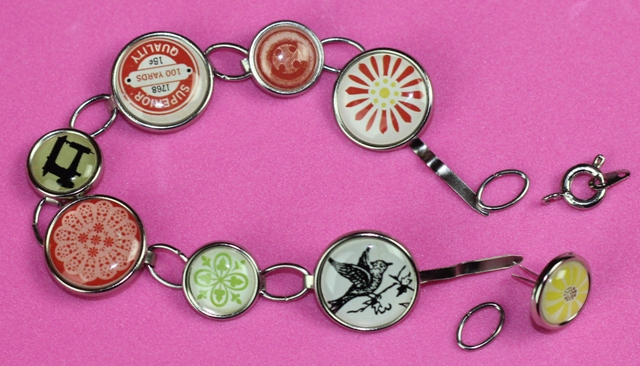 Lastly, I added a few oval jump rings and a spring round clasp for closure.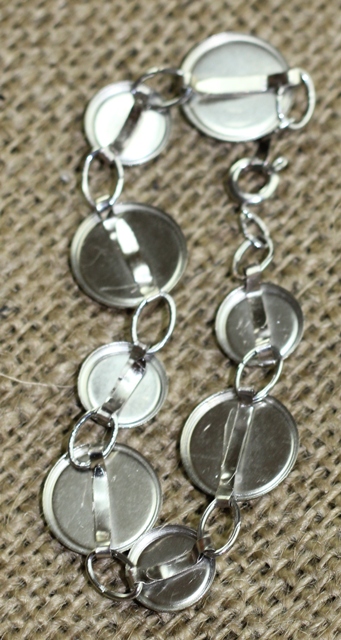 Use pliers to help open the jump rings so you can attach them to things and things to them.
YAY!  All done!  Now I can have my brads and wear them too!
I hope your day is a JEWEL…ry. 😉