Don't miss the Give Away at the bottom of this post!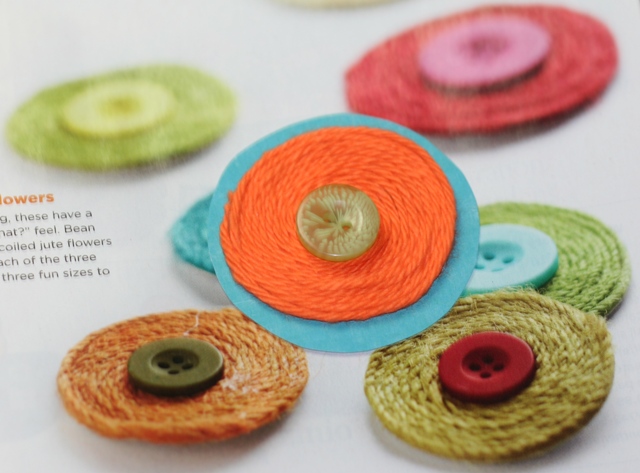 I saw these coiled jute embellishments in a magazine ad and thought they were so pretty.  The more I looked at them I began to realize that I could make some similar looking ones with some things I had (and you probably have too) already on hand.
Using some Glue Dots XXL
adhesive and yarn I bought way back in October, I got started.  The process is much like it was when I covered this egg with twine.  You start with a small circle and build out.  Simple as store bought pie!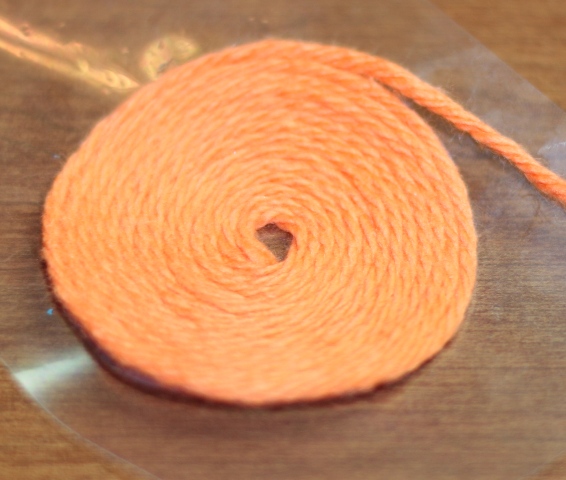 I left a little bit of an opening in the middle of this yarn circle because I was planning on putting a smaller Glue Dot in the center and attaching a button.  When you're creating your yarn embellishment you just stick and turn, stick and turn.  It's so easy.  The hardest thing is not sticking yourself to the dot…which I did, of course.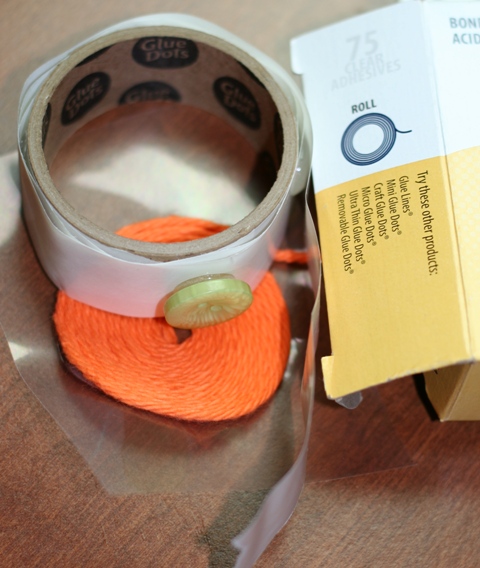 Now I'm using some Glue Dots Pop Up Dots
to stick the button to the yarn embellishment.  These dots are strong.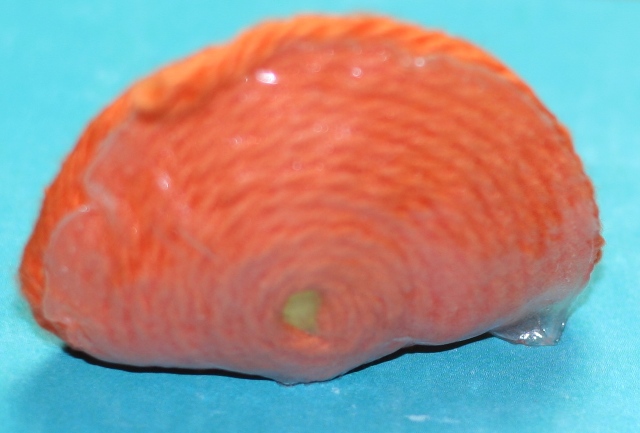 UNAPPEALING!!  Don't panic though.  It's just the back of the Glue Dotted embellishment we just created.  I have to peel it off the backing and then lay it down on the paper.  You know what would be easier?  Lay the Glue Dot on the paper FIRST and then wind the yarn around it.  Guess who was having a "duh moment" today?  Uh, that would be ME.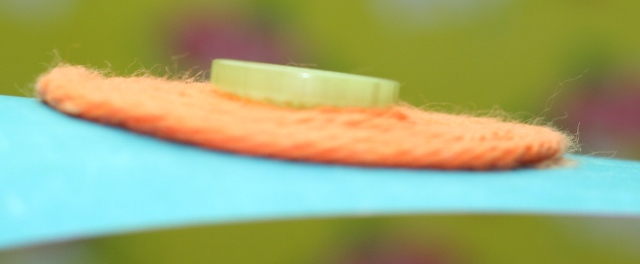 I like the texture and dimension of this embellishment.
After laying the embellishment on top of some blue cardstock, I cut the cardstock in a circle.  I think these would make great card and/or scrapbooking embellishments, don't you?  Here's another idea I had for using Glue Dots and making round embellishments.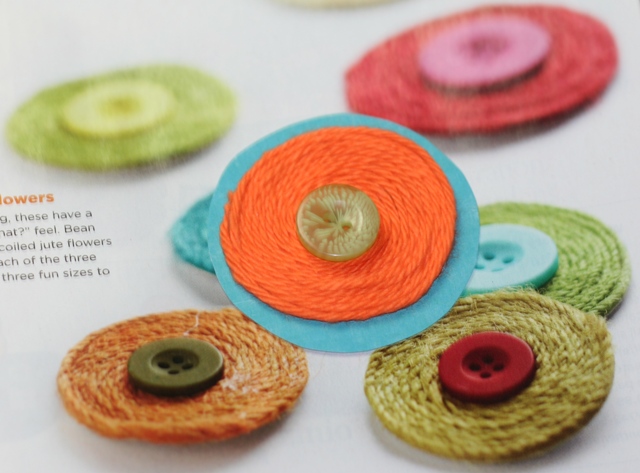 Do you remember why I bought a bunch of yarn?  It's because I went "POM CRAZY" back in October.  Check out this POM post for more explanation.
I hope you enjoyed this idea!
TIME FOR A GIVE AWAY!!

To be eligible to win a $25 gift certificate to Custom Crops.com, leave a comment telling me what crafty thing you're looking forward to owning one day.  I'll list the winner here on May 5, 2012.
AND THE WINNER IS:
hen9975 says:
April 30, 2012 at 12:02 PM
What a GREAT idea!! Thanks for sharing….those XXL glue dots are on my list to buy….I am hoping to get a bind-it all soon….may be this gift certificate will be just what I need to purchase it! Thanks for the chance to win!
Happy Monday!!
jessica
Do you follow me on Facebook?  I'd love to see you there!  You can find me on Facebook here (Joy Joyslife) or here (Joy's Life.com).