Cupcake Card and 3D Cake – Lettering Delights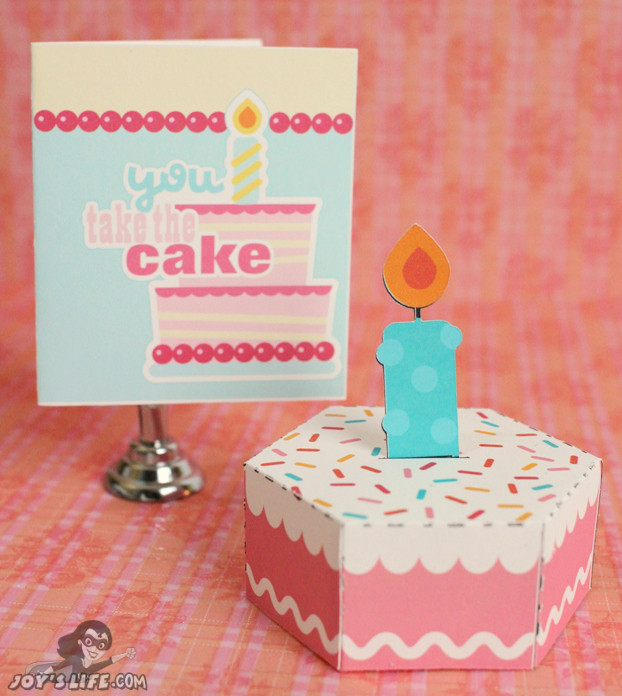 I was browsing Lettering Delights the other day and found this adorable 3D cake and just had to make it.  Isn't it cute?  You can put candy or other small treats in it.  I think it goes perfectly with the You Take the Cake card.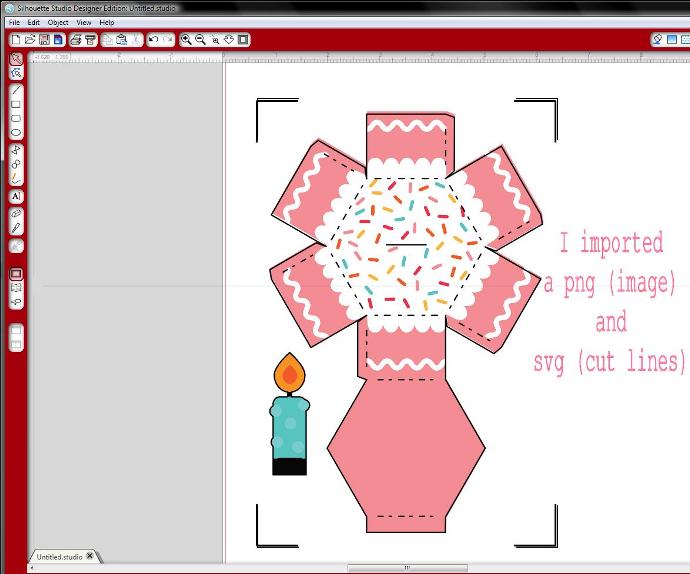 Using the Patty Cake file, I imported the svg and png files.  I wanted to create a print and cut project, so I lined the image up with the cut lines.  This file came with registration marks already added but I wanted to create my own using the Silhouette software, so I covered those lines up by making a white square.  Need help on print and cut with the Silhouette software?  Check out these tutorials.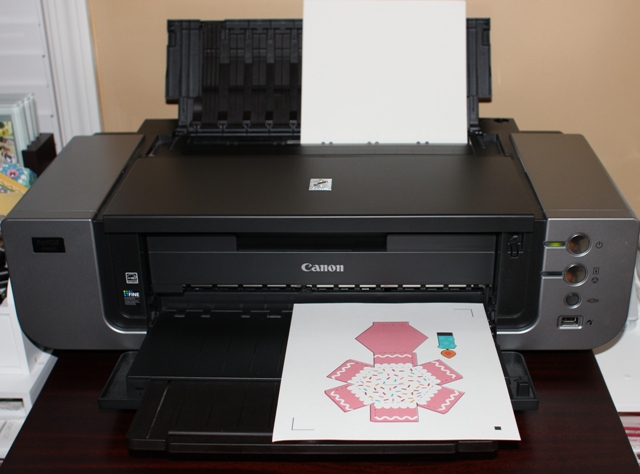 I printed out the patty cake box with the new registration marks.  Ta da!  So easy!  I get a lot of questions about what printer I use.  DH gave me this printer for Christmas a few years ago.  I LOVE IT!  It's a Canon Pixma Pro9000 Mark II
.  It can print up to 13″x 19″.  It is big.  This cabinet used to have my Cricut Imagine on it, which I thought was huge.  This printer is bigger than the Imagine.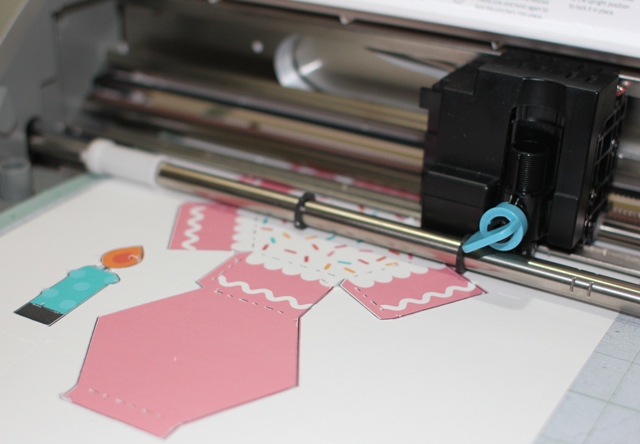 The Silhouette reads registration marks so it knows where to cut.  Here it is just cuttin' away. 😉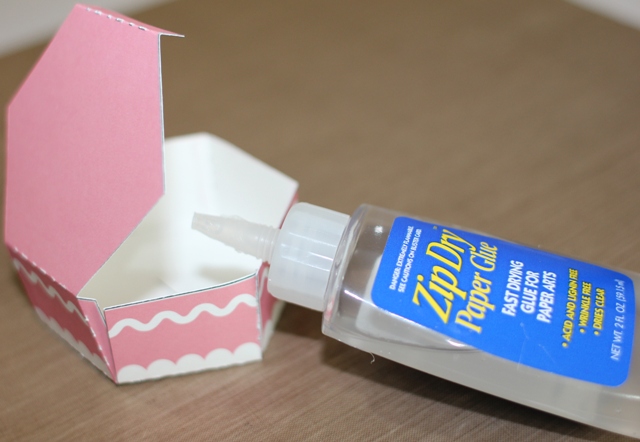 Simply bend at each perforation and glue.  Add the candle to the top and you've got a cake!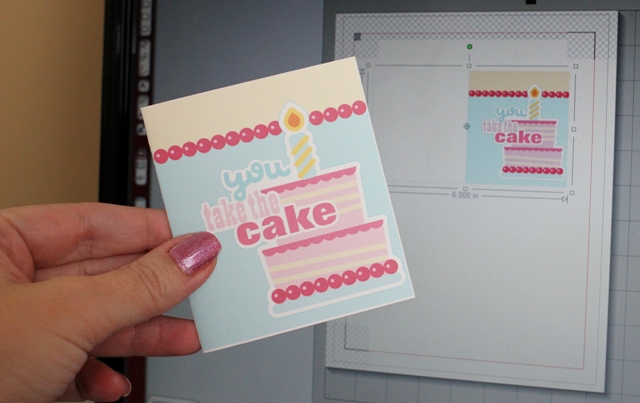 This card couldn't be any simpler!  Just print and cut!  Well, then you need to fold it in half but other than that…you're done!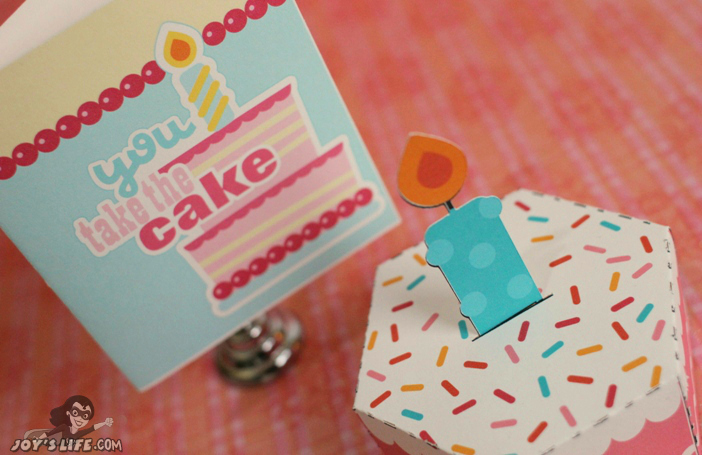 I love these quick and easy cards and matching boxes!  Here are some other sweet birthday ideas at Lettering Delights.
Have a happy day!