Cricut Expression 2 CE2 is in the House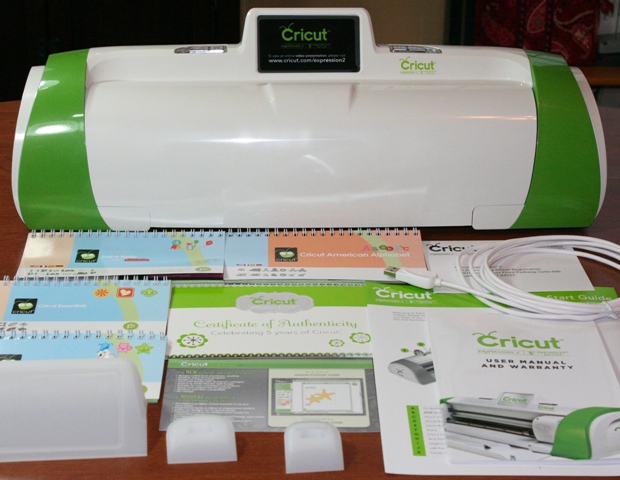 I bought the new Cricut Expression 2 5th Anniversary Edition from HSN last week and it arrived Tuesday!  Woo hoo!  I took it out of the box and got some photos for you. I also cut a few things with it before reading any instructions and it wasn't hard at all.  Whew. 😀  I love the rubber covers that protect the screen and cartridge areas when they aren't in use.  Another great thing?  An extra long cord for plugging it in.  Hurray!
A box full of crafty goodness.
This is on the outside of my box. I didn't update before I made the cuts below. 😉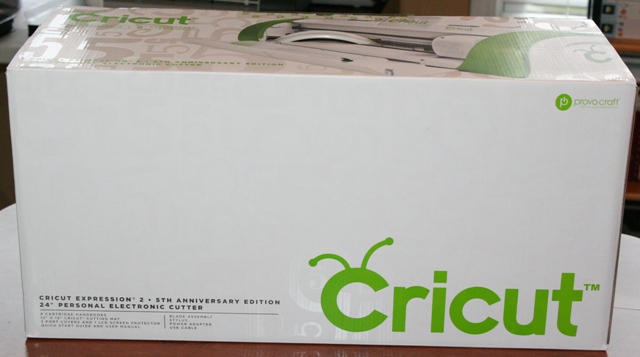 I'm starting to really dig the new Cricut logo.
I was happy to see the Cricut head when I opened the box. He's a cutie!
When I opened the box a new mat greeted me. Hello mat! This is always how mats are packed into Cricut machine boxes.
There are 4 pre loaded cartridges in the CE2: Cricut American Alphabet, Cricut Decals, Cricut Essentials and Just a Note. I really like the American Alphabet font because I never bought the Doodletype Cricut cart and it's similar to that. I already have an idea for a tee shirt I'm going to make myself using that font. I can hardly wait! I just have to go buy a shirt. 😉
The screen is a nice size. I LOVE being able to press a button to enlarge the screen image.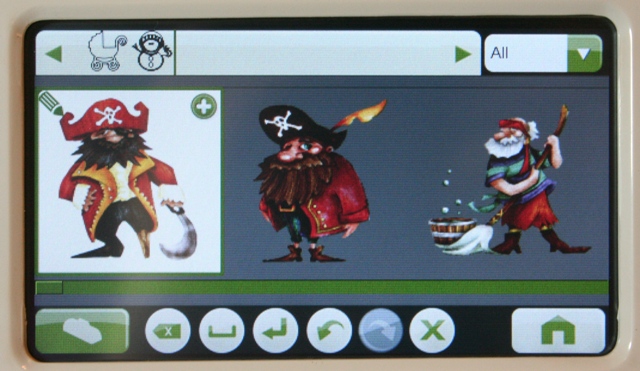 I put my Cricut Imagine Buccaneer cartridge into the CE2. It shows you all of the images in color, but it won't print. So sad. Only the Cricut Imagine will cut and print. You can cut the shapes from Cricut Imagine art cartridges though. I'll show you that below.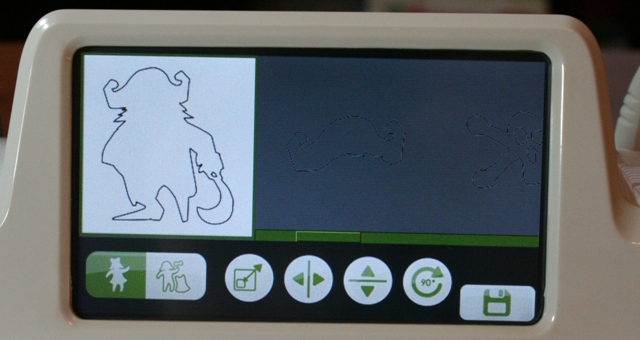 This is what you see as cutting choices on the CE2 from Cricut Imagine cartridges. I'll cut out a pirate for you.
You can easily turn your images using that curvy 90 degree button on the right.
Here's everything I'm going to cut.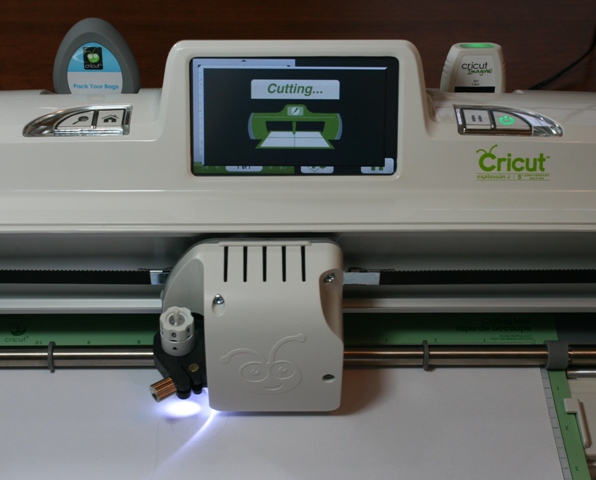 Do you love the light? You can adjust it to be: always on, always off or only on during cutting. See the mat guide on the right? There's one on the left side too. It helps keep the mat in line when you load it into the machine.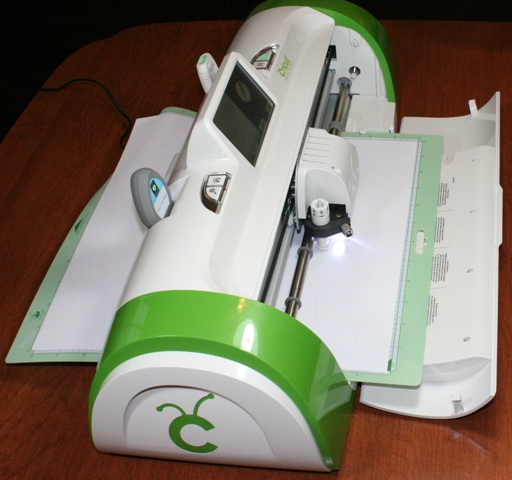 Time for a side view. The Cricut has a big fat door that helps give the mat some stability. The door also holds the stylus which is used for tapping on the screen. I don't know what was going on with my mat in the back, I just noticed that when I saw this photo. Whatever it was, it wasn't a problem. 🙂
Here are the first cuts made by my CE2.
I hope you enjoyed taking a quick look at the CE2.
HAPPY CRAFTING!!