2 New Cricut Cartridges Partnership with Creative Memories
Exclusive cart alert!!  Also…check out the boxes.  Cricut Lite called…they want their boxes back.  LOL!  So, Provo Craft has partnered with Creative Memories on these 2 (to start) Cricut cartridges.  I like the purple color on the Reminisce Accents cart below.  Other than that…I remain un-bowled over.  Whaddaya think?  Gotta have it?  Or…already own it and it's called Sentimentals and/or looks like my other carts had a baby?
Is the Season of Donuts included?  I doubt it.
We've seen these images before, but I agree there's a slight twist to them.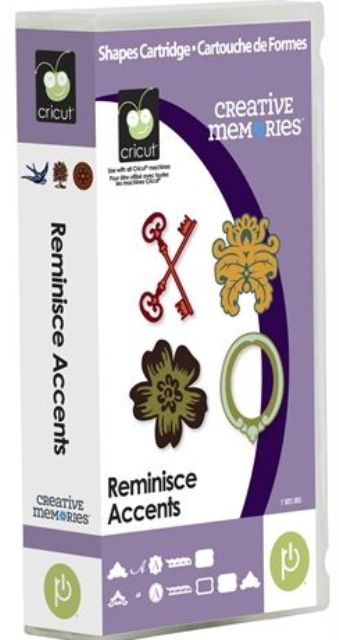 I just did an update to the Cricut Cartridge Checklist and now…new carts!  LOL!  I'll get them added this weekend. 😉