Travel Made More Comfortable
This is a sponsored post written by me on behalf of Brought to you by Cabeau! for SponsoredTweets. All opinions are 100% mine.
I love to travel.  It doesn't matter to me if it's by plane, train or automobile, I just want to explore.  I'm getting ready to take my daughter on a road trip to St. Augustine, Florida in a few weeks.  She'll be out for spring break, and since her college break doesn't coincide with my sons' spring break, my husband and I will be heading to the mountains with them next.  We're all really looking forward to the time to wind down without the normal home, work and school interruptions, and being newly inspired by nature, history and interesting sites.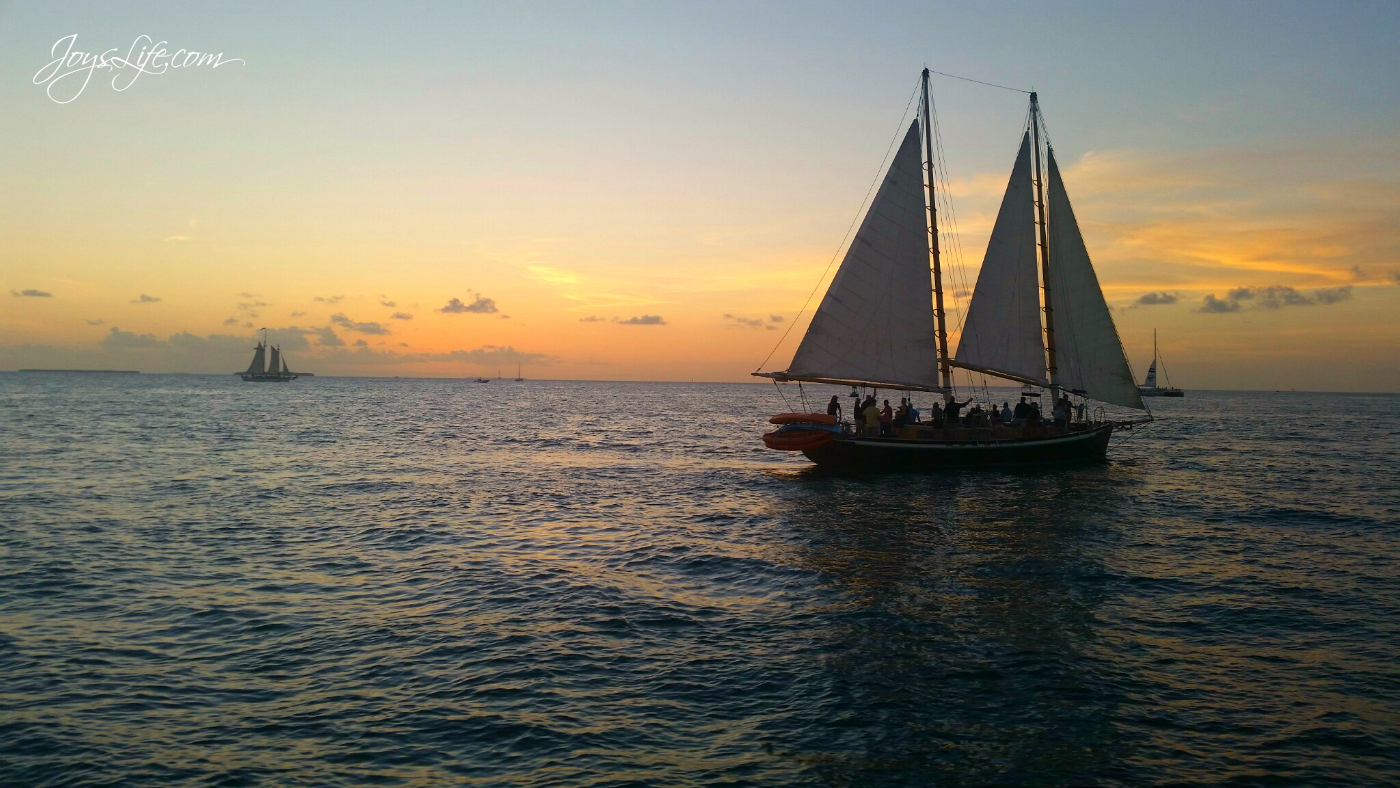 We enjoyed this lovely sunset in Key West, Florida last summer.
But first…we have to get there.
and it's not always so comfortable.
I know, we're all flying coach here, so being squished is part of the deal, right? Still. I'd like a to make it as comfortable as possible. So, no matter how I travel, I take a Travel Pillow with me. Thankfully, someone who was even more uncomfortable than me created a great neck pillow for travels. 6'8″ tall David Sternlight started Cabeau products, named after his son Luca Beau (drop the "Lu" and you have Cabeau), to address the comfort needs of travelers. His goal is to provide a comfortable and restful experience to commuters and jetsetters alike, transforming coach class woes into a First-Class experience. Yes! We need THAT!
Cabeau (pronounced CAH-bo) knows how to make travel easy by offering the most innovative travel neck pillows including a memory foam version, a compact inflatable version and a micro-bead version. The company has also been the winner of the TGA "Buzz Award" and Dr. Toy's "Best Vacation Product" and "Best Pick" awards for their products, which can now be found in over 50 countries around the globe. Perfect for your vacation or work travel and I think they'd make great gifts too! There are several birthdays coming up in our family and I'm thinking this as a gift would cut down on some travel comfort complaints…a win for me!
Cabeau has other travel products too! Here's another one I want to try: an umbrella with a unique design that keeps you drier. How cool is that? Compression socks, compact and fluffy travel blankets (awesome), various cases and backpacks, sleep masks and don't forget the neck pillows! Check out Cabeau's Travel Pillows and other products for a first class comfort travel experience!
Happy travels!