SuperJoy Loves Her SuperFriends Day – GIVE AWAY
Woo hoo! It's the 14th of the month which means it's SuperJoy Loves Her SuperFriends Day!! Yay! This is the day that I always do a give away to show you how much I appreciate you coming to Joy's Life, because I do! It's great having you come by and being able to share a love of crafting with you.
I'm getting ready to have a family b'day party, so I didn't have time for a post other than today's Football Friday.  However, here's a flashback of something that relates to this SJ Loves Her SF day…
Cricut Rock Princess Skull "Monster" Upcycled Drink Holder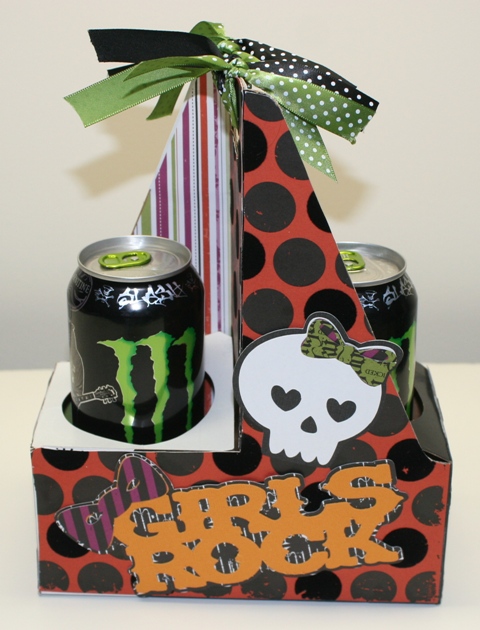 That was so much fun to make! (And cheap too!)
GIVE AWAY TIME – GIVE AWAY TIME
So did you guess what the Give Away is? You did?! You're right!! It's the Cricut Rock Princess Cartridge!!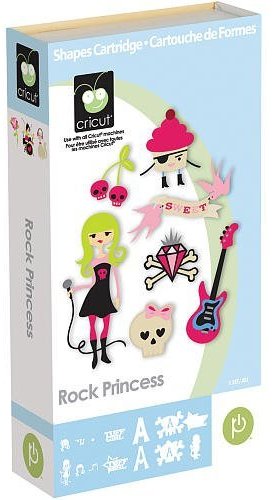 LEAVE A COMMENT FOR THE GIVE AWAY
Leave a comment telling me your favorite Halloween decoration. (I love Halloween decor!) I'll choose a winner for the cartridge by Friday, October 21. Woo hoo! That's a fun cart too. It's got a font with hearts on it! By the way, I purchase all give away items (unless otherwise noted), so I hope you'll shop through some of the links on the right hand side of my page. I use the money from any affiliate links to fund the cost of my give aways and the hosting of this site. 😉
Congratulations to the Winner!
ChelleBelle says:
October 15, 2011 at 11:21 PM
Hello SJ, My favorite Halloween project would have to be home crafted scarecrows. Especially the one built upside down, using a pumpkin for a head, posing in a handstand pose. Looks so cute with his shirt sagging torward his neck & his straw showing. LOL We have to tie him to the light pole so the strong Oct winds don't deter his Guiness book of records handstand!!!! Thank you so much for your generosity, creativity & wonderful sense of humor!!! I would LOVE to win that cart!!
HAVE A GREAT WEEKEND!