The Simplest Laundry Hamper Liner
This shop has been compensated by Collective Bias, Inc. and its advertiser. All opinions are mine alone. #PurexCrystalFresh #CollectiveBias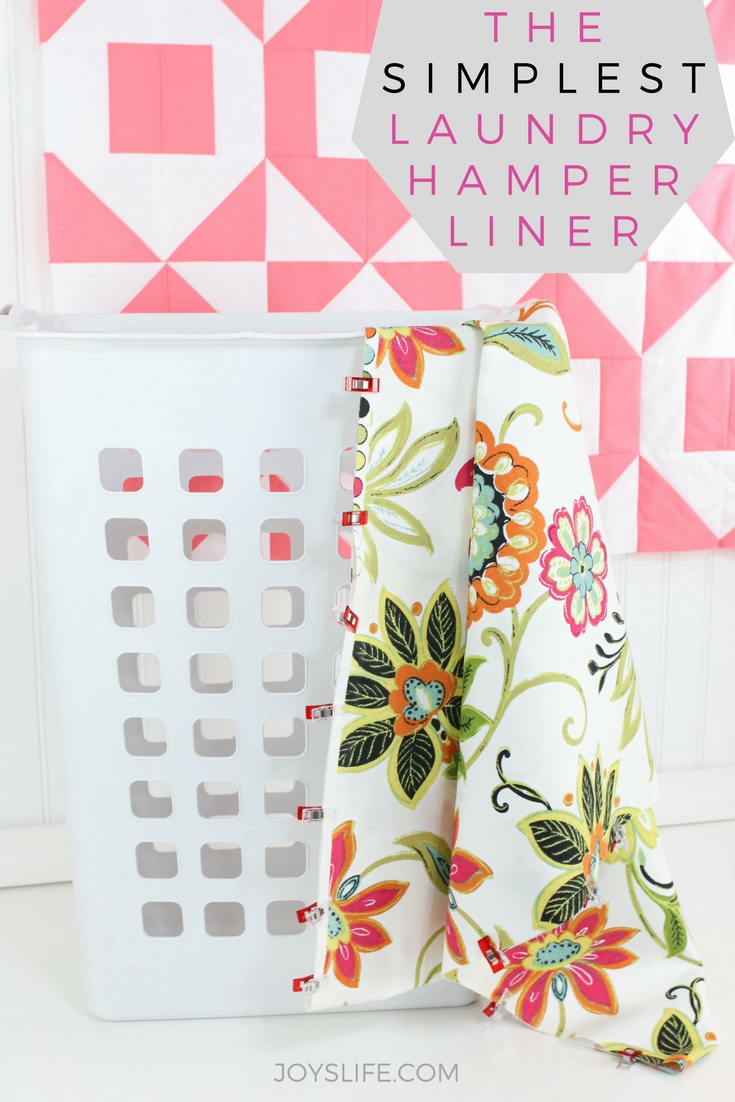 Years ago, I bought about fifteen laundry hampers.  One was for each bed/bath, a few for the laundry room and the rest lined a super long closet where my boys kept their toys.  That long closet, and what seemed like a million Legos, is what sparked my need to make the simplest laundry hamper liner, ever.  I should have purchased tall thin garbage cans to hold their toys in that closet, because garbage cans don't have laundry breathing air holes in them that allow Legos to fall out causing untold pain to anyone who finds them with their feet, but I didn't.  Laundry hampers were on sale, so that's what I got.
Back then, I didn't sew much at all.  Maybe I'd sew a straight stitch every few years, but that was it.  So, I was pretty proud of myself when I came up with a hamper liner so simple that I was able to solve my problem with just a few straight stitches.  No more escaping Legos!  Flash forward to today, no more seeing dirty laundry through this hamper.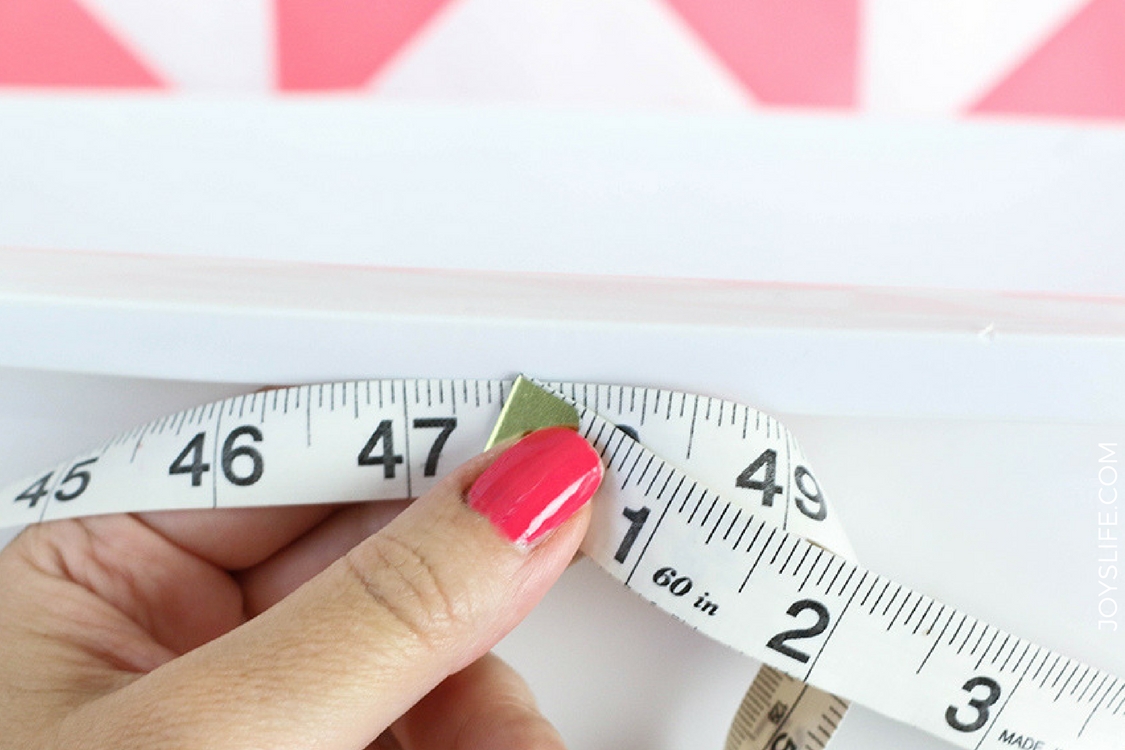 First, measure around the largest part of your hamper, that's usually the top.  Don't forget to include the handles because the top is going to fold down over them.  Add at least an inch for seam allowances.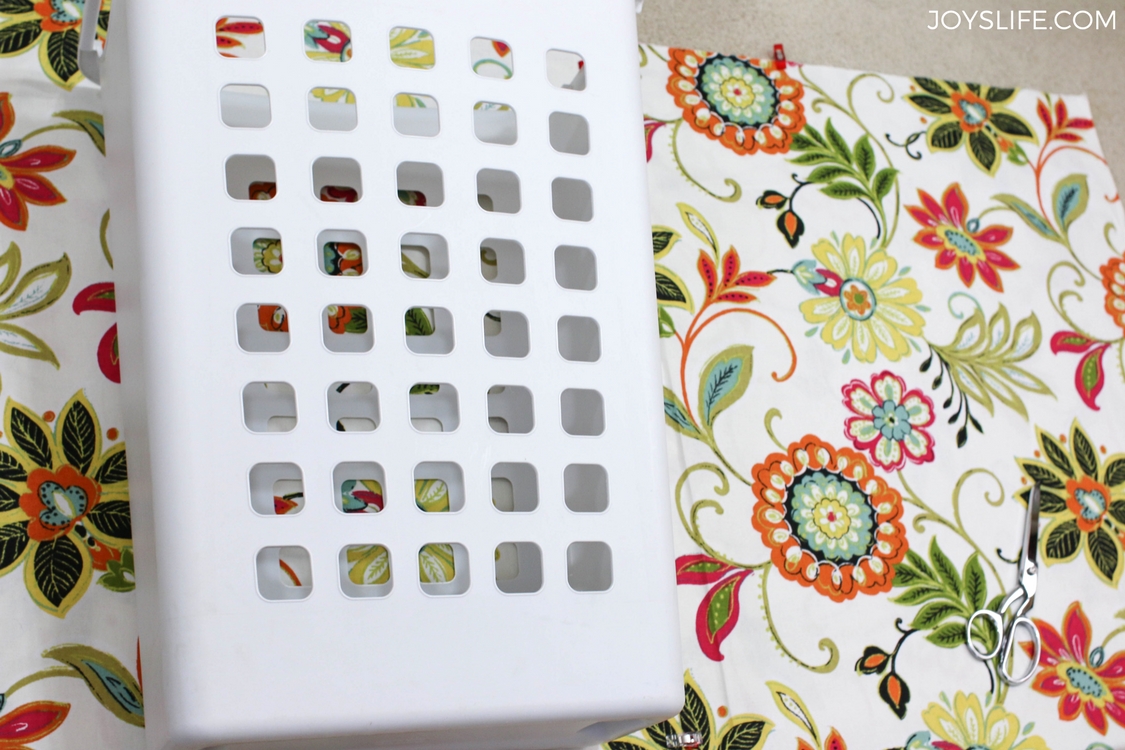 Cut your fabric the width determined above and about 10″ longer than the length of the basket.  This measurement can vary depending on how long you want the fold over the top of the basket.  I ended up bringing mine down about 7″.  You want to make sure there's enough fabric left, after you create the fold over the top, to be able to sew the bottom closed and still be the proper length for your hamper.  Pin or clip the fabric together prior to sewing and make sure you've got the kind of fit you want.  What we're creating is essentially a big bag.
Turn your fabric inside out, with right sides together.  (Right sides are the pretty sides.)  Sew each long side together at 1/2″.  I have the wrong sides (the plain or ugly sides) together and am only sewing 1/4″ because I'm going to create a French seam and I want this floral print to be on the outside when I am finished.
Want to create a French seam?  Here's how!
Create a French Seam
We're going to create a "French Seam" now.  It hides the previous stitches and creates a much stronger bag.
Place the wrong sides of the fabric together.  (If you want the print to be on the inside of the bag, place the right sides together.)
Sew a 1/4″ seam across the bottom.  Backstitch at the beginning and end.
Press the finished seam.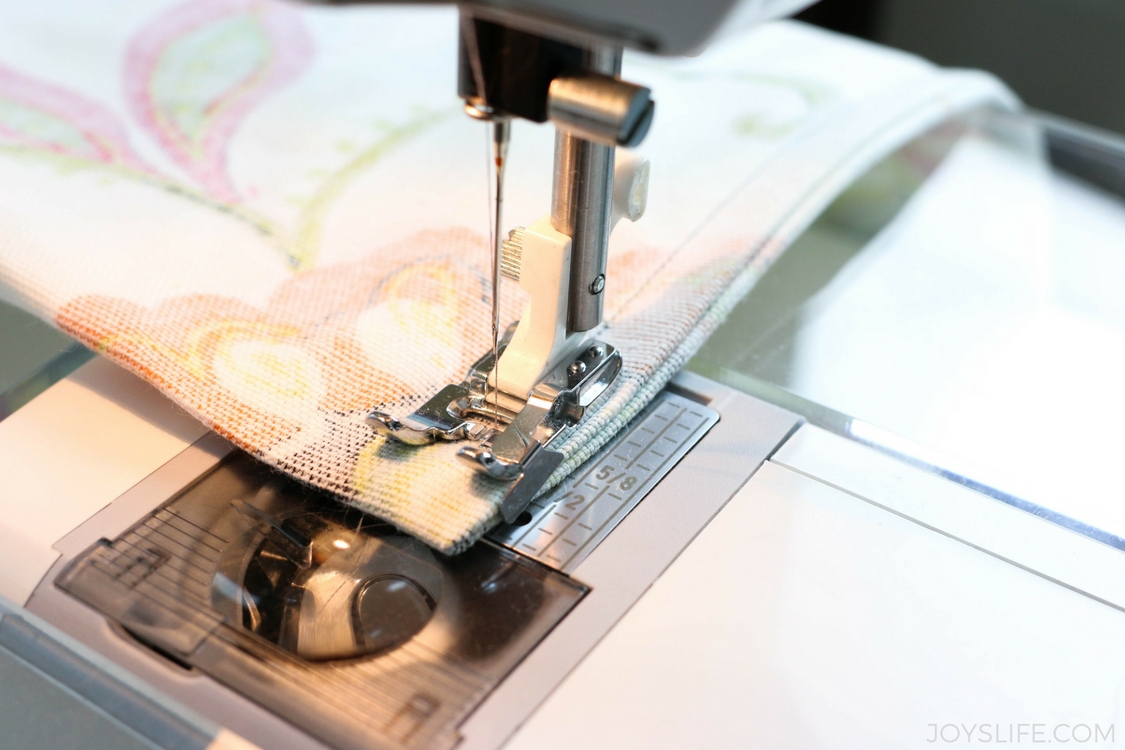 Flip the bag placing right sides together.  (If, earlier, you sewed it with right sides together so your print would be on the inside of the bag, now place the wrong sides together.)
Sew 1/2″ seam encasing the previous 1/4″ seam.
That's it!  You've created a French seam!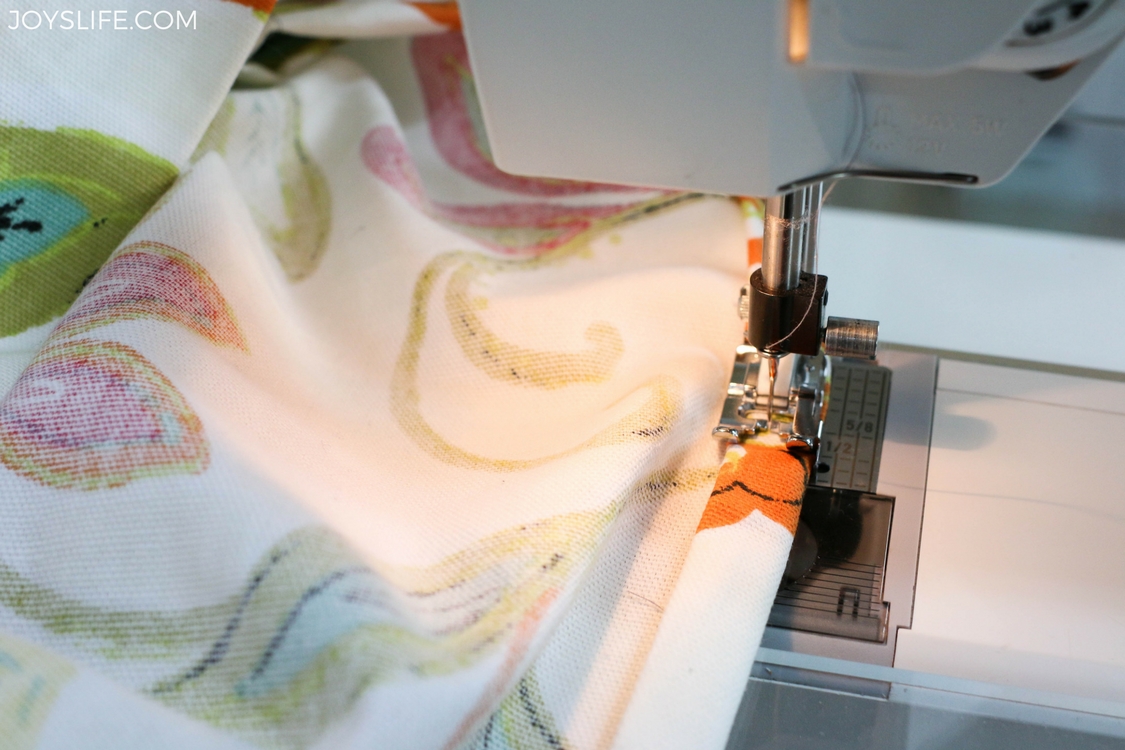 Let's hem the top and finish the bottom!
Fold down the top of the liner 1/4″ press it and sew a 1/4″ seam.  Next, fold it over 1/2″ and sew a 1/4″ seam.  This will make a nice strong hem.
Turn the bag inside out and sew the bottom of the bag closed at 1/2″.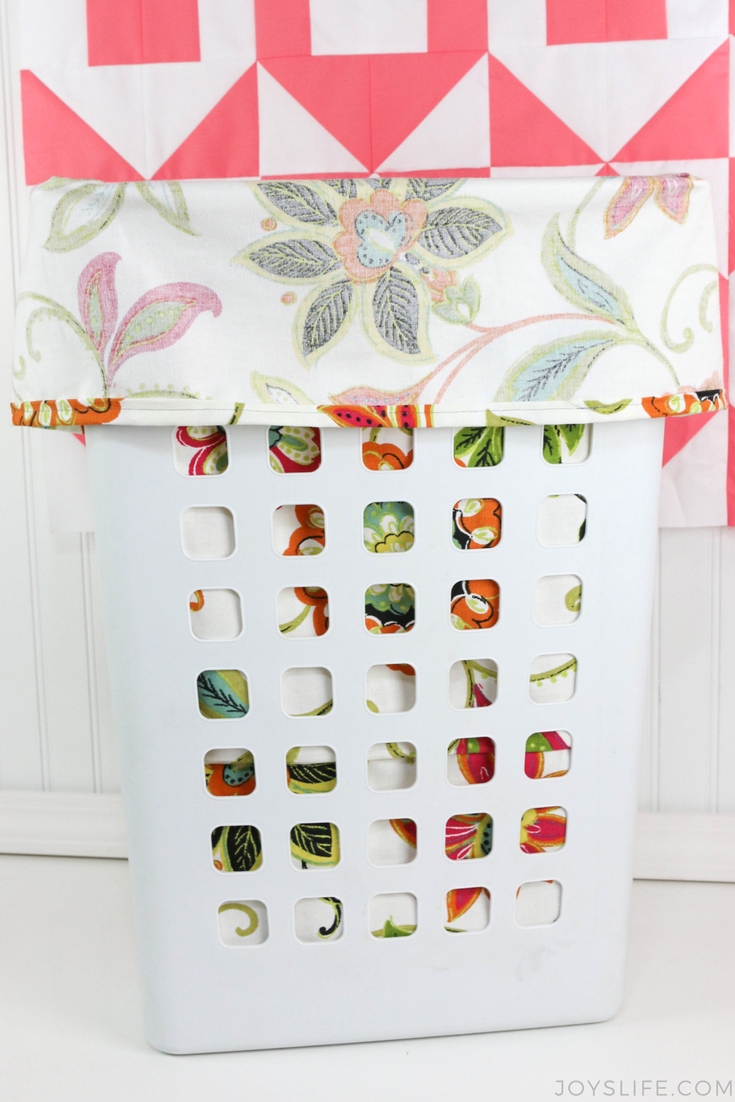 Place your bag in your hamper and adjust it until you like the look and are sure that adding clothes to it won't make the bag slip down.  My husband thinks that the bag should be be reversed so the cuff isn't so dull.  There's nothing wrong with that thought, but I want to see the floral print through the holes in the basket.  You could create a double lined bag if you want it to be pretty on both sides, but this way keeps it simple.  I mean, you could add a drawstring, create boxed corners and all kinds of things, but we're trying to make ,"The Simplest Laundry Hamper Liner".  The furthest out of the box we're stepping is the French seam, and you don't even have to do that.  That being said, I agreed that the cuff was super boring, so I used scraps to make a band that you can Velcro around it.  So, the simplest laundry hamper liner, becomes a little less simple if you decide to give it accessories.
Oh yeah!  I almost forgot.  I cut my fabric too short, so I had to sew the fabric that I cut off back in.  It happens.  That's why you see a line toward the bottom of the hamper.  So…do as I say, not as I do, "Measure twice.  Cut once."  I like to ignore that advice, which means that I spend a lot of time kicking myself.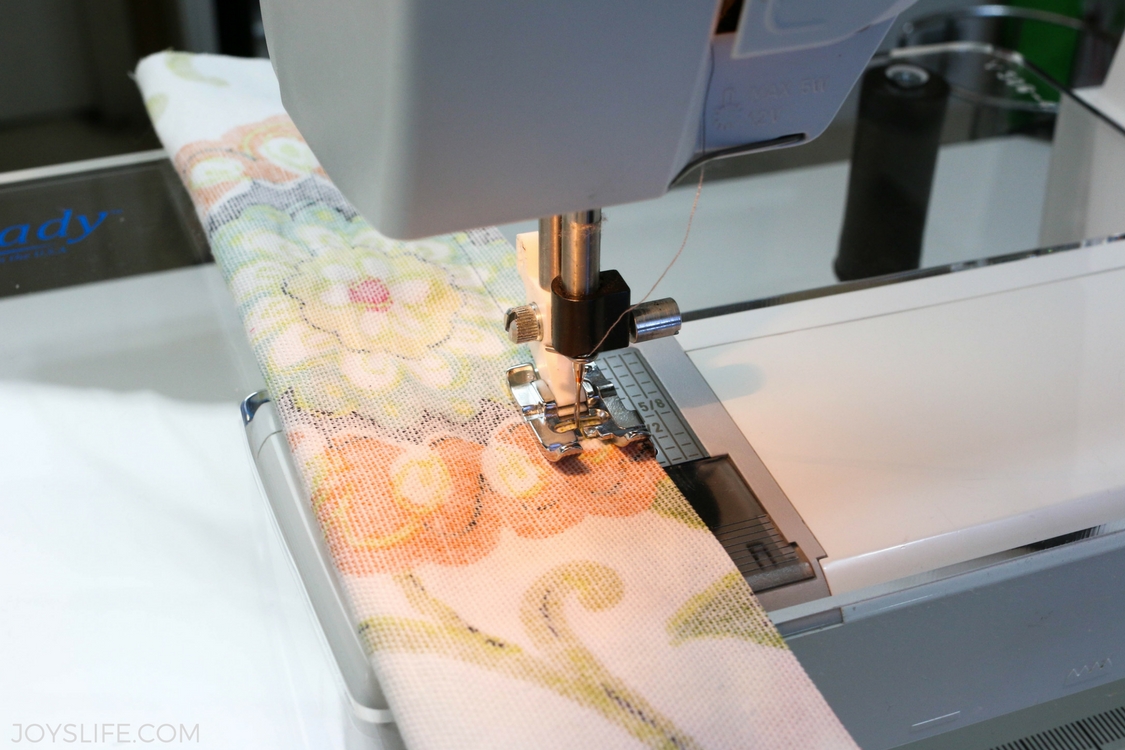 Accessorizing makes it less simple, but more cute.
I used leftover pieces to create a basic band to go around the top of the liner.  I simply sewed a long piece of fabric, with right sides together, forming a tube.  You can secure it with a button or snaps, whatever you like.  Pull the fabric through the tube until it's turned right side out.  Press it flat and sew both ends closed.  I made sure that the ends overlapped so I could add a little bit of Velcro to hold it in place.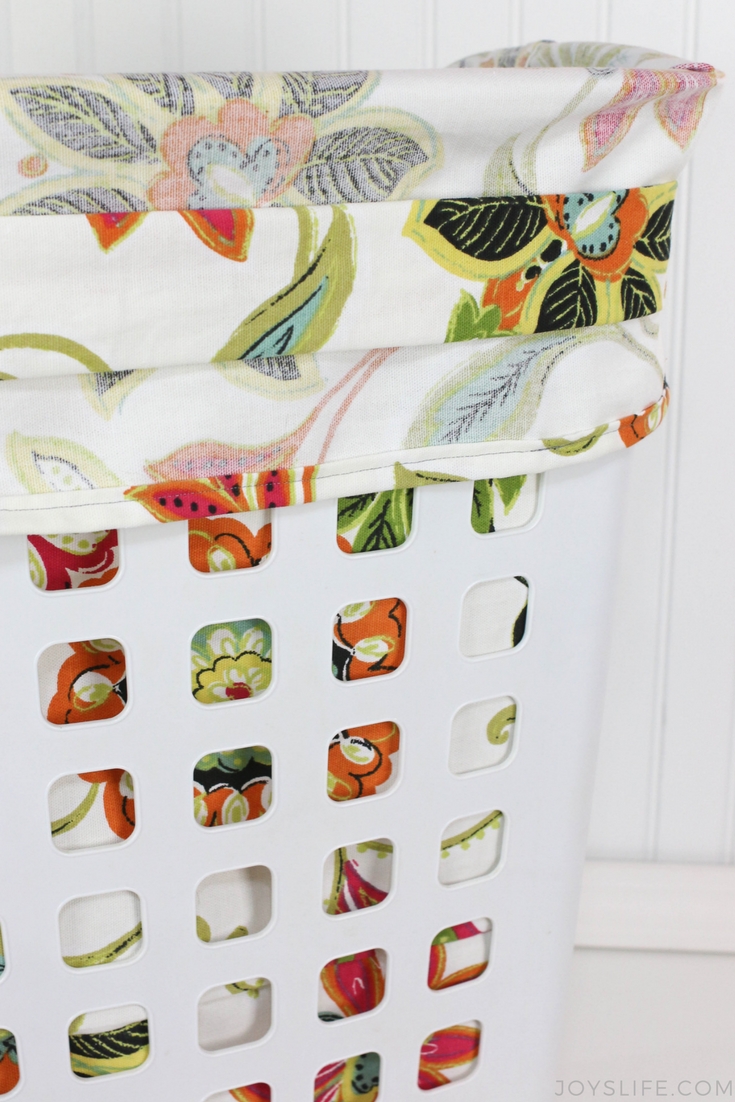 That band is a great way to use up any extra fabric.  I like that it gives another bit of color to the top!
Now that my laundry hamper is looking good, my clean laundry can smell good!  Have you smelled Purex® Crystals Aromatherapy Tahitian Breeze?  I love the way it smells.  How does it smell?  Purex Crystals says that it smells, "like an escape on a sun kissed breeze to a tropical oasis where exotic flowers blend with essential oils to infuse your laundry with a touch of paradise".  I can't put it much better than that…and now I want to book a trip to Tahiti.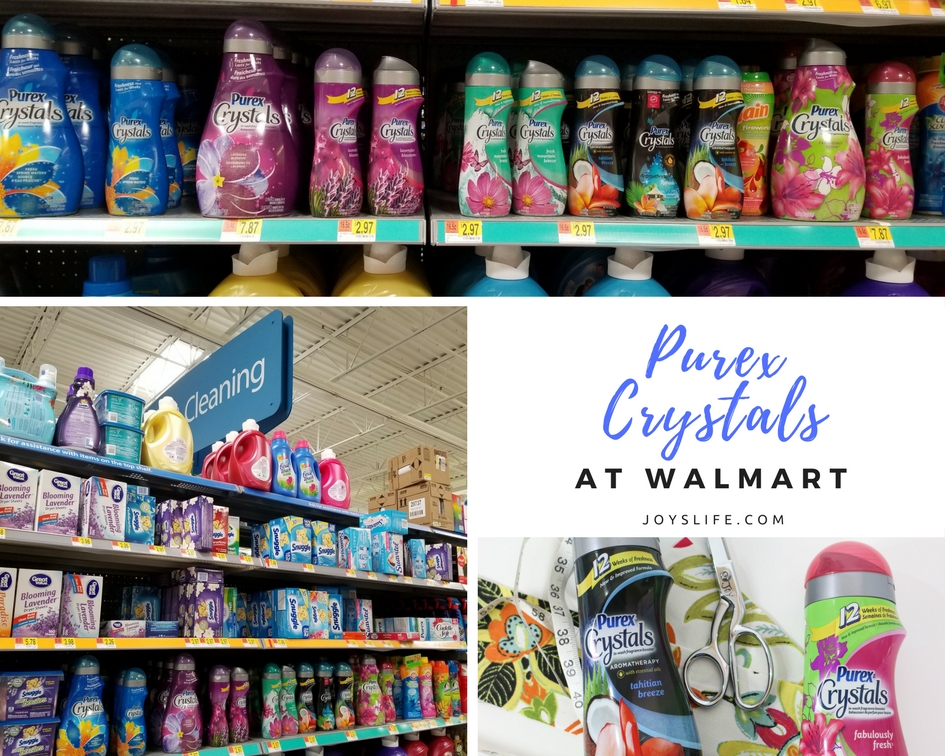 Purex Crystals provide a great scent at a great price, and they are now on Rollback at your local Walmart!  That's where I got mine, and some plants for my front porch!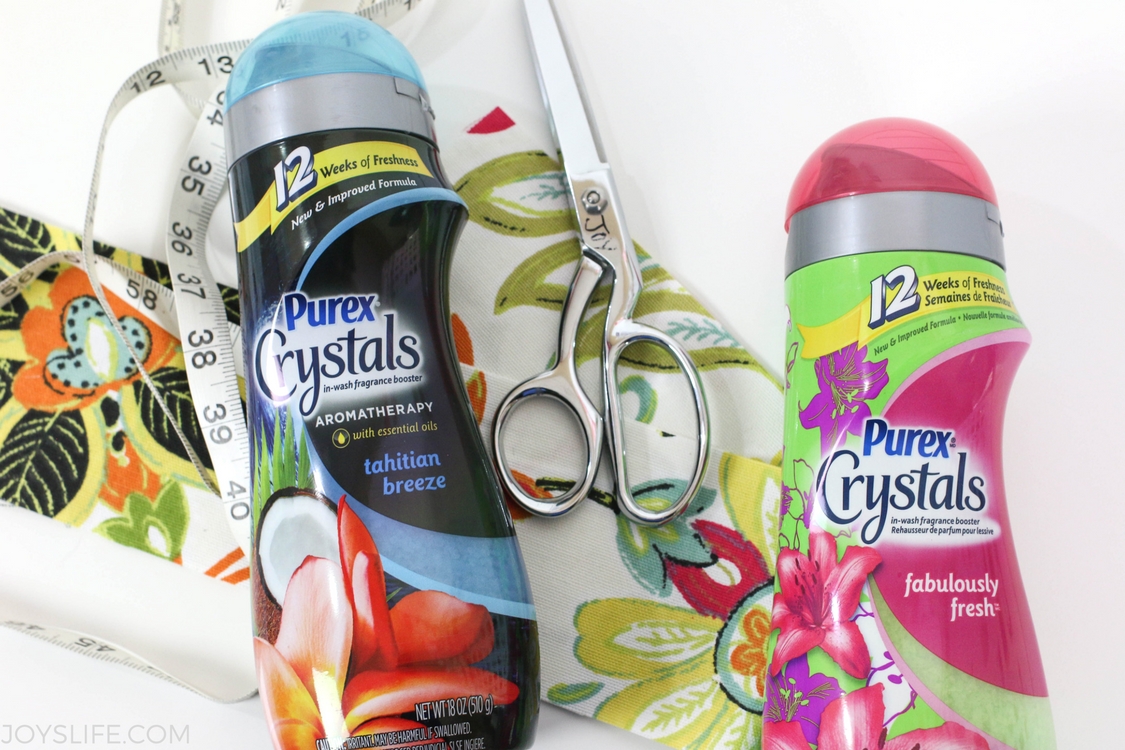 Purex Crystals delivers 12 Weeks of Freshness for your laundry.  I really like the Purex Crystals Aromatherapy Tahitian Breeze and Purex® Crystals Fabulously Fresh, but they have a lot of scents to choose from! Purex Crystals Fabulously Fresh gives your laundry an incredible just-washed freshness that lasts for weeks.  Aren't the bottles pretty too?  They go perfectly with this floral hamper liner!  Plus…12 weeks of fresh smelling laundry?  Gimme some of that!
Enjoy that fresh smelling laundry and that new liner!  Bonus, you can wash the liner when you need to!