Simple Spooky Spider Soap with Vinyl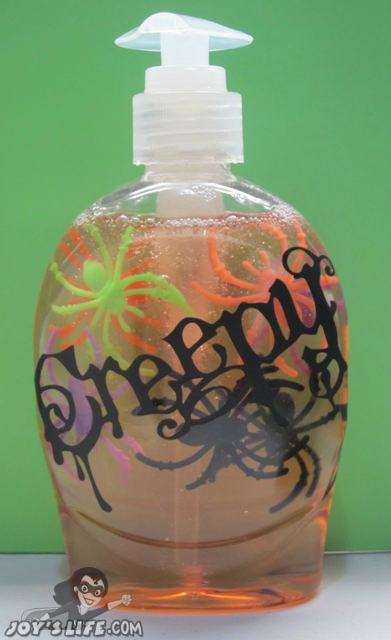 Spider soap, spider soap (sing to Spiderman theme)
Spooky spider soap is super easy, super fun and pretty disgusting. All in all, PERFECT for Halloween wouldn't you say?
HERE ARE THE THINGS I USED:
Soap – .88 from Walmart. I was able to pull off the label from the front and the back, but then I needed Goo Gone to help me remove the rest of the sticky residue.
That's a little scraper that I got free with an order I placed with Stampin' Up a while back. It was just what I needed to help me lift the edges of the label so I didn't break a nail.
Some of my Joy's Life friends have been able to find Goo Gone at the Dollar Store. Where was I on that one? I bought mine at a craft store for full price.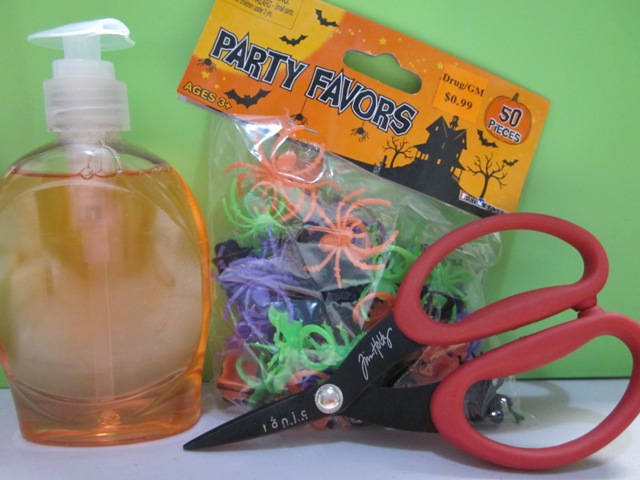 I LOVE those Tim Holtz Scissors
! I used them to help me cut the backs off of some spiders. Now is the time to pick up bags of bugs and spiders. These were on sale for .79 at my local grocery store. Even better to buy them after Halloween and really save! Then you have to wait until next year to use them though, unless you celebrate spooky Thanksgiving. That's a tradition I'm not sure will catch on.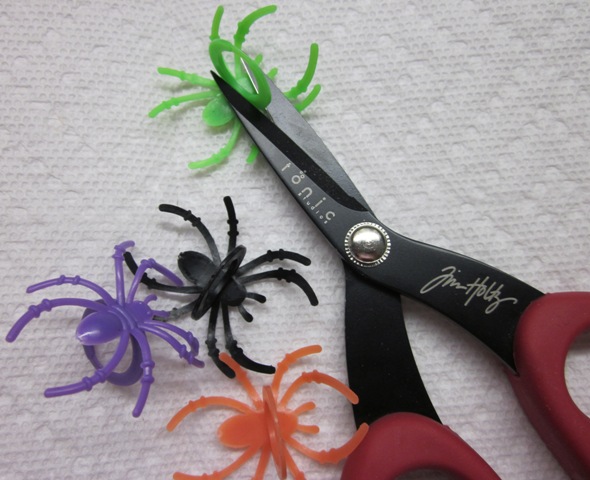 I cut the ring parts off of the spiders.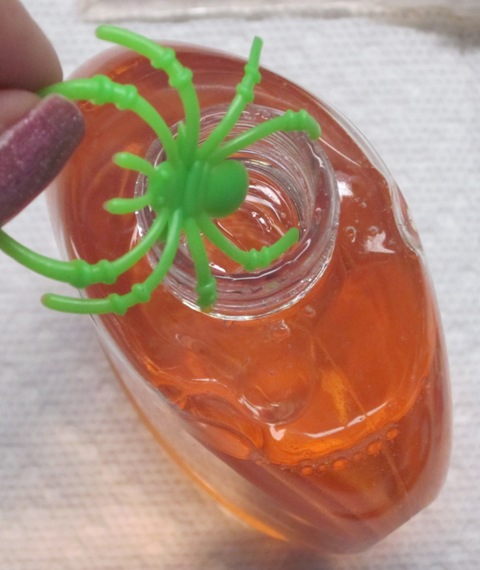 It's always weird to find yourself cramming spiders into a liquid soap dispenser and yet, there I am.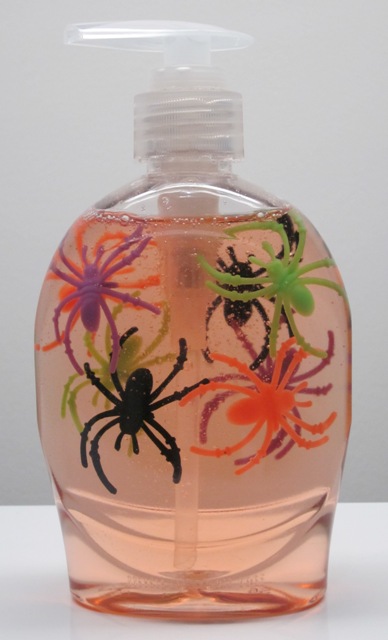 I thought that looked pretty good, but it still needed something. So, I turned to my BFF…vinyl!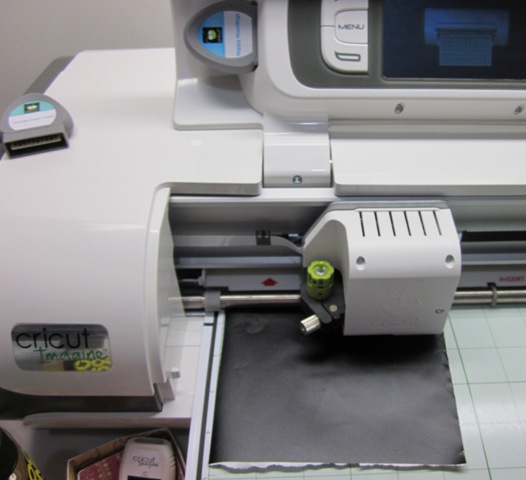 I used my Imagine to cut my vinyl, but I didn't need to color anything.
Happy Hauntings cartridge…I heart you!
This "creepy" sentiment is straight from the Happy Hauntings cartridge.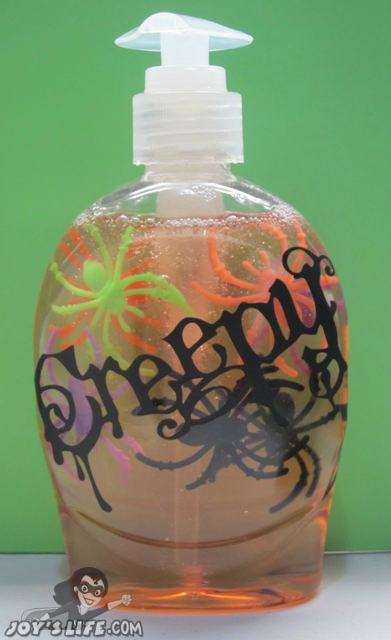 That was a fun and easy Halloween craft. I hope you enjoyed it as much as I did. I can't wait until my kids happen upon it. I just switched it out and put away the dull Bath and Body Works one that was in there. Hee…hee…hee. I'm dreaming up more things to cram into the soap!
SEE YOU TOMORROW!!