Mother's Day Pedicure Gift Basket Ideas
This shop has been compensated by Collective Bias, Inc. and its advertiser. All opinions are mine alone.
#AmopeLovesMoms #CollectiveBias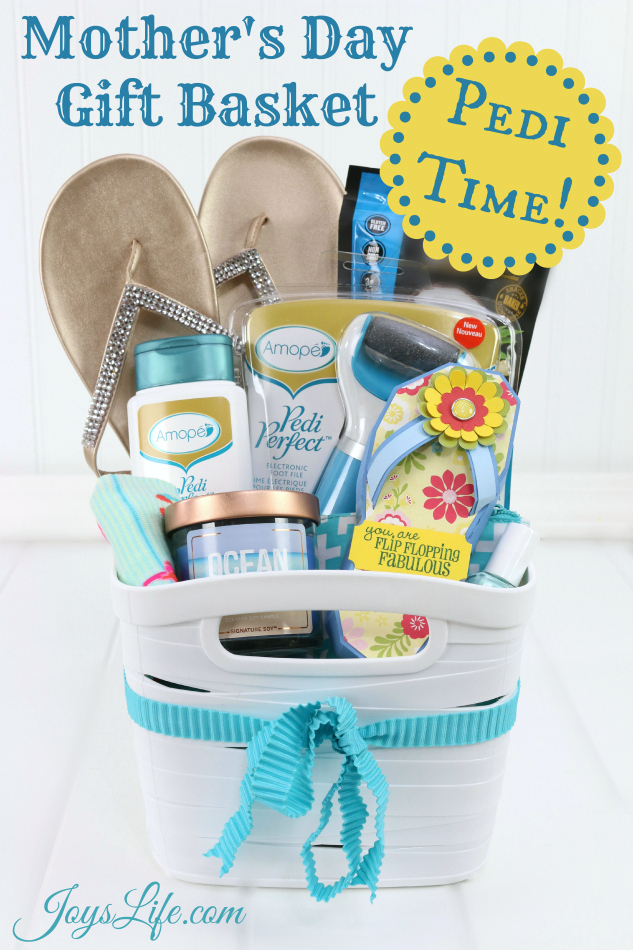 I look forward to Mother's Day every year because my family always makes it special for me.  This year, I wanted to celebrate another mom that I know because I wanted to let her know that I notice all the things she does.  She helps out at every event, is always kind and welcoming to people and hosts fun game nights for her son's friends, which my son truly enjoys.  So, I created this flip flop fabulous pedicure gift basket for her!
I used my die cut machine to cut out a flip flop box.  I chose papers with hints of blue so I could match the colors in the main gift of the basket, which is the Amopé™ Pedi Perfect™ Electronic Foot File and Amopé™ Foot Cream.  I thought it was a perfect gift to go in a pedicure basket.  It helps you get soft beautiful feet effortlessly by buffing away hard skin with gentle rotating action.  Flip flop fabulousness is on its way!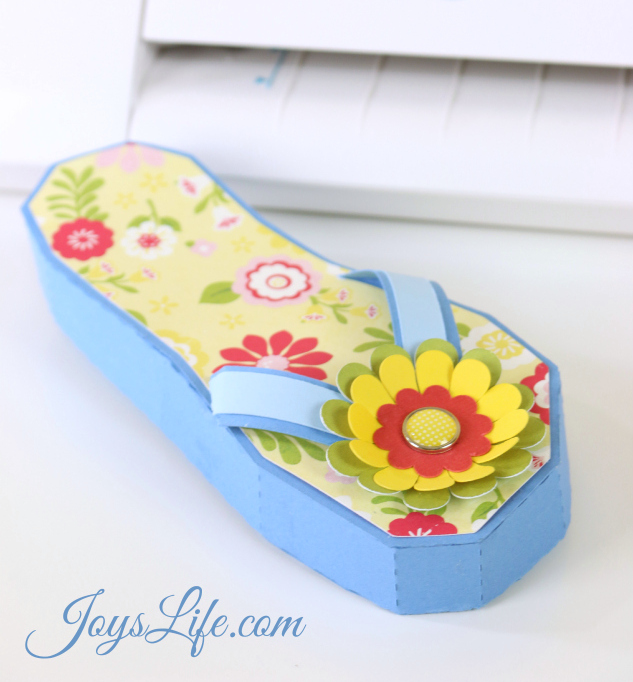 This cute 3D flip flop can hold small things like toenail clippers and nail files.  Adorable!  I added a flip flop stamp sentiment to it, too!
Besides that cute flip flop, I added some socks and a yummy treat.  I'll be honest, I bought that food because it was at checkout and I was super hungry.  Then I made myself not eat it because the color blue was perfect for the basket.  LOL!  It does look great in there, right?  Plus, it's always nice to add a snack!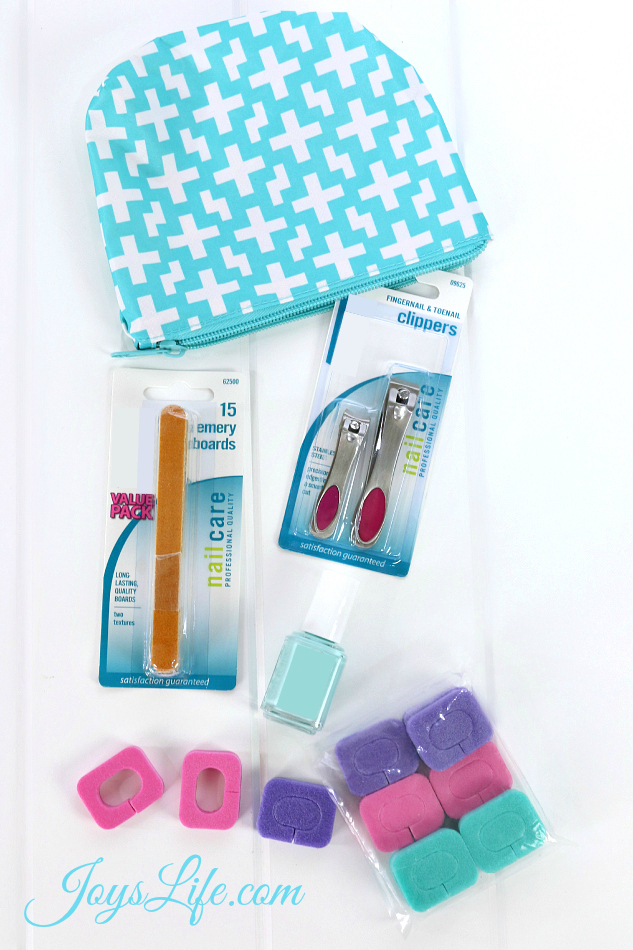 I also added this cute pouch (blue again!) along with clippers, nail files, nail polish, and foam toe separators.  Those keep your toes from getting messed up if you move around when they're wet with polish.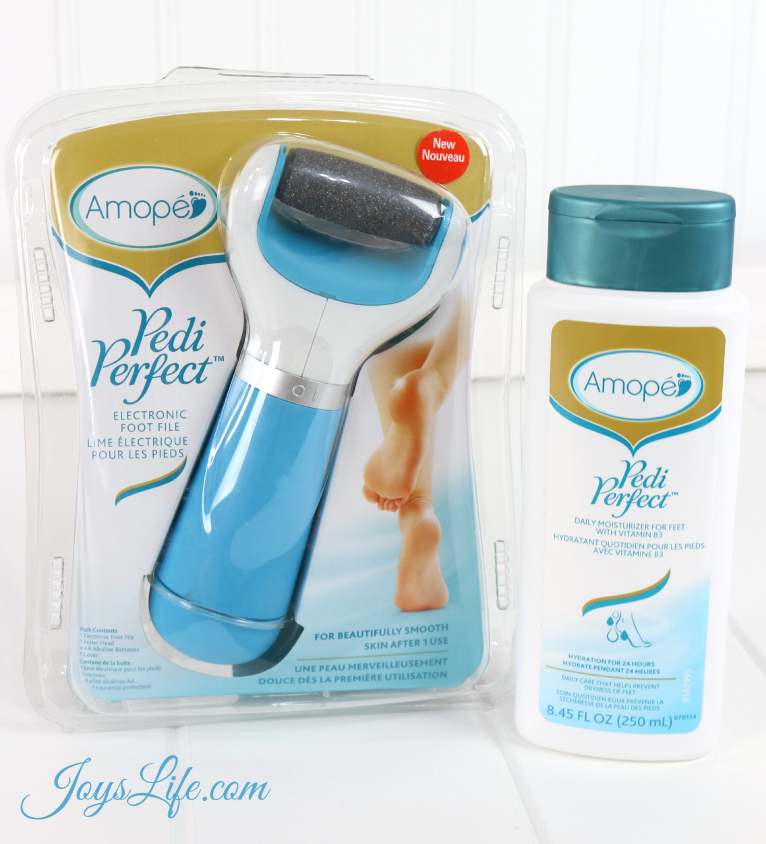 Next, I added the star of the show, the Amopé™ Pedi Perfect™ Electronic Foot File and Foot Cream!  Did you know that "Amopé™" is Portuguese for "Love your Feet"?  I love that!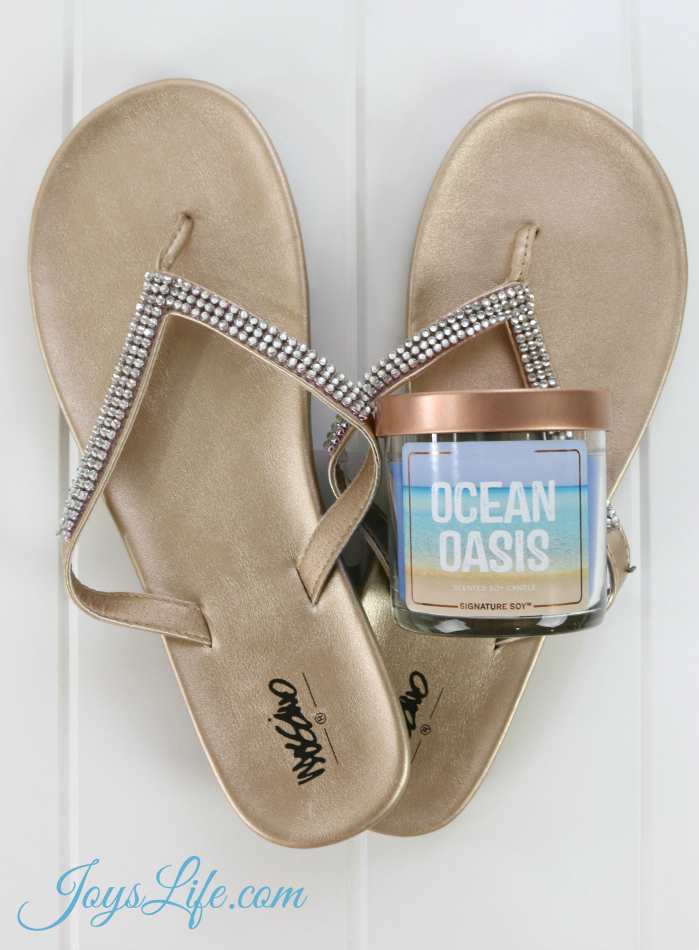 Finally, I added a sparkly pair of flip flops and a scented candle.  I tied the basket with a blue ribbon, and this great gift was done!  I know she's going to love this.  I do!
I bought myself a Pedi Perfect™, as well, and it works great!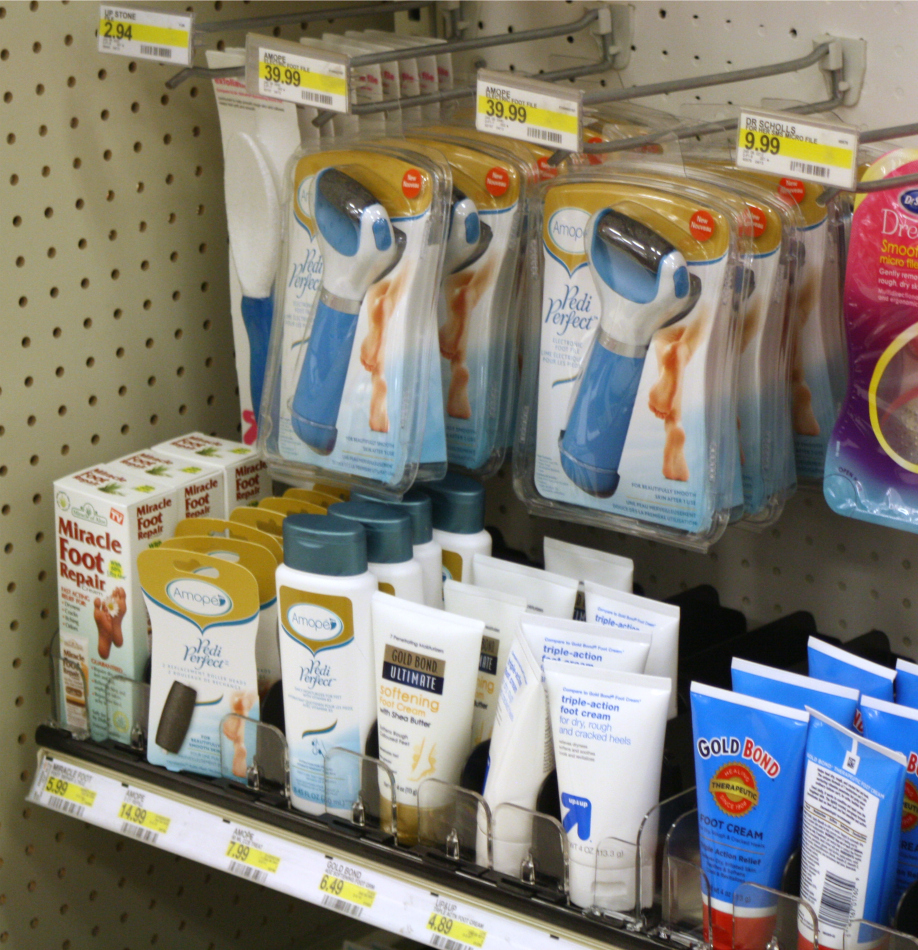 The Pedi Perfect is available at Target for $39.99. You can find them in the footcare aisle and sidecap displays.  Don't miss this great Cartwheel deal: buy 1 gadget, get a FREE $5 Target Gift Card from 5/3 – 5/9. Target will also have a pink limited edition Pedi Perfect™ while supplies last, as well as the standard blue.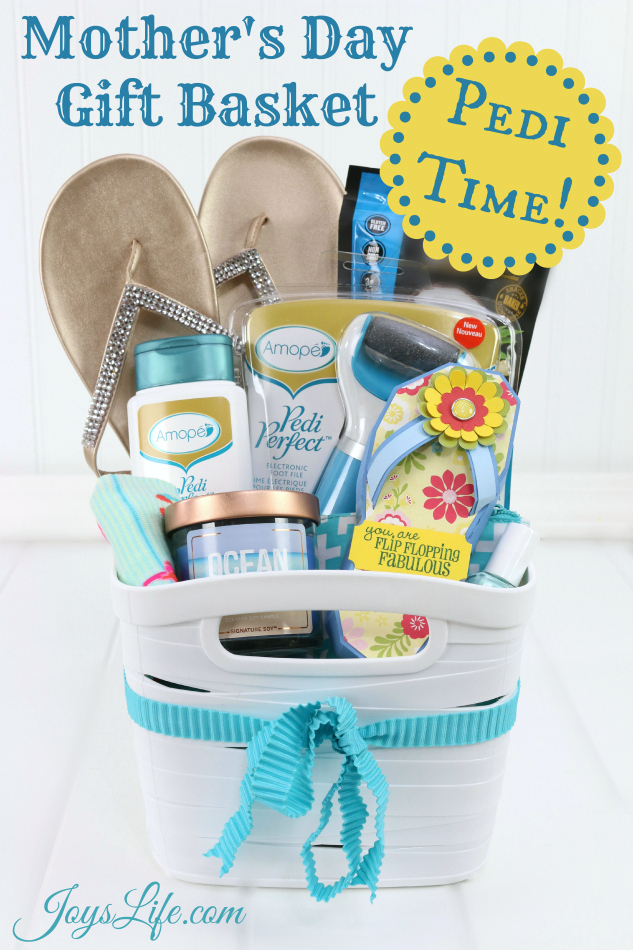 I think adding the Amopé™ Pedi Perfect™ Electronic Foot File and Amopé™ Foot Cream helps me create a perfect Mother's Day pedicure gift basket.  What would you add to yours?
Like Amopé™ on Facebook