Silhouette SD Flower Cards & Martha Stewart Score Board Envelope
I cranked up 'ye ole Silhouette SD
and created this cute (and easy) flower card.  As a matter of fact, I actually cranked several of these babies out in June and stamped them all with different sentiments from Joy's Life stamps.  See below for my mass production.  The envelope sentiment comes from my Mother & Daughter stamp set.
Those stamps are from my Holiday Occasions, Everyday Occasions and Barnyard Puns stamp sets.  I also made a Father's Day one but I decided not to post any more of my flower cards than could fit in one photo or we'd be viewing pictures for a while.  LOL!
I downloaded this flower card from the Silhouette store.
That flower is pretty cute, but I couldn't just send it out naked into the birthday world, so I made it an envelope using the Martha Stewart Scoring Board
.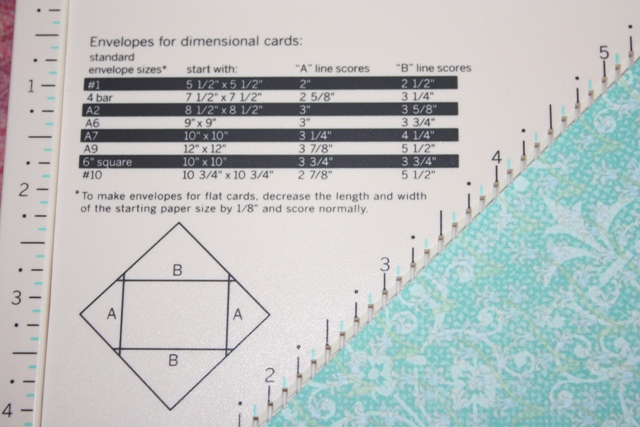 I think the MS Scoring Board
is better than other score boards (and I have several) because it has these nice measurements included to help you make envelopes and boxes (not shown here).  It also comes with a bone folder that hides away in a flush compartment.  The measurements are nicely marked as well.  Thumbs up!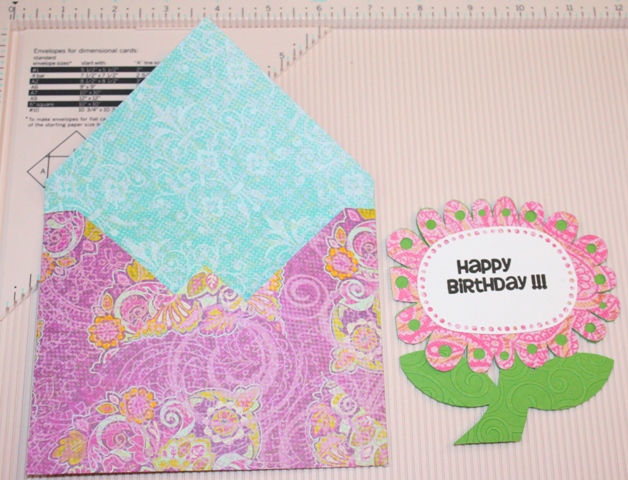 After 4 scores to the paper and cutting out the corners (as required) I had an envelope!  I made an A2 size (standard size).  I used my ATG gun to tape parts of the envelope closed, but I used Scotch Restickable Tabs
so that my niece could actually open and close it. 😉  I wrote more about how to do that in THIS recent post.  I'm LOVING those restickable tabs!  The base of the flower was embossed using the Cuttlebug D'vine Swirl folder.  I hope you like the cards!  Between you and me…I love making envelopes just as much as the cards!
Super Joy LOVES Her Super Friends Day GIVE AWAY!!!
It's that time again!! The 14th of every month is set aside to thank my Super Friends for being part of Joy's Life. I appreciate you being here!! What better way to say thanks than to give away something cool? This month I'm giving away…
You guessed it!! A Martha Stewart Scoring Board!! (Really, how could I talk about it that much and not use it as the give away? LOL!)
All you have to do to be entered for a chance to win is leave me a comment on this post telling me what your favorite craft tool is. What is the thing you can't craft without? It's ok if you tell me more than one. It is hard to narrow those things down, right?
I'll announce the winner on this post on August 21, so be sure to come back and check to see if you won!
Congratulations to the winner:
VSShrpe Says:
August 14th, 2011 at 9:34 PM e
My favorite is my Gyspy!! love that little thing. Can't craft with out my "paper" only scissors. lost them for a while, bought several replacement pair. soooooo glad when I found them. would love the MS scoring board too. Speaking of scoring… are you ready for some football!!! RTR!!!!!