How to Make a Christmas Tree from Paper Scraps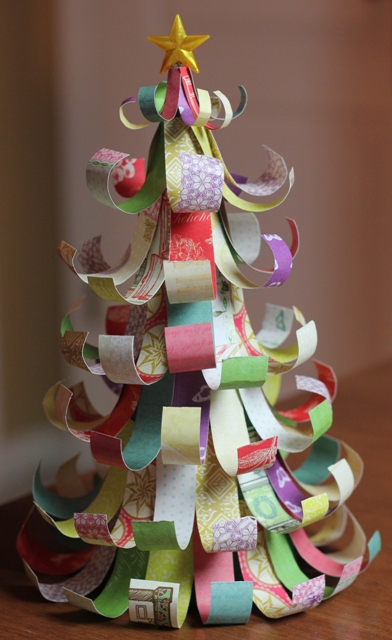 It's easy to make a quick Christmas tree using Glue Dots and paper from your crafty stash!
First, roll a piece of green paper into a cone shape and secure it using Glue Dots.
  Next, choose paper you like from your crafty stash of paper leftovers.  I find that double sided paper looks best on the tree.  I cut the paper to a 1″ width and 3″ length.

 Wrap the paper pieces around a pen or pencil to give them a nice curl.
Finally, using Craft Glue Dots stick each curled piece of paper to your tree.  I like to start at the bottom and work around the base adding the curls and then move up the tree.
I topped the tree with a star pin by Maya Road.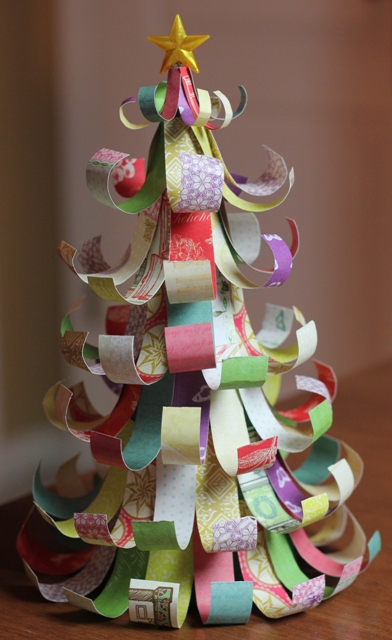 This tree is simple to make and great for some fun and easy holiday decor!
Check out my other Christmas ideas!
 I wrote this post while participating on the Glue Dots design team.