Welcome to the "It's a Party" Blog Hop!
Be sure to check out the rest of the blogs at the end of this post.
It's time for a Graduation Party!
Here are a few things I plan to have on the table at my daughter's graduation party next week.  I love this hat, which I got as an .svg file from svgcuts.com.  It can hold things!  You can use it purely as a decoration or as a container to hold treats or a gift.  The tube is decorated like a diploma.
The hat starts off in pieces but it's not too hard to assemble.  If you decide to buy the file from svgcuts.com you can also view their video.  I did!  It will help you a lot!
These would make such cute themed party treats for your guests. I made a quick tassel by wrapping bakers twine around my fingers until I had an amount I was happy with. I slid that wound part off of my fingers, tied it nearer the top of one end then cut the looped threads on the bottom. I then evened them up. That's a short quick way to make a tassel.
Although I didn't get it done yet, I'm also going to make some confetti with my daughter's high school's initials and 2012 on it. I'll be using my Sizzix Eclips to do that but I previously made confetti using my Gypsy and Cricut in this post. You could stash confetti in the hat too!
If you make a lot of the tube (or paper wrapped) diplomas you'll have such a cute way to give treats to your guests! Another idea is to give the graduate a special note (or money!) in theirs. If your graduate needs to give out some thank you notes, delivering them as little tube diplomas is really cute.
The tag was created using my Sizzix Eclips and the Sizzix Basic Shapes cartridge
with Joy's Life Holiday and Everyday Occasions stamps.  You can mix and match those stamps, which I enjoy because I also plan to create a card that says, "Congratulations on your Graduation", which you can do with those stamps sets.  YAY!
I'm going to make these yummy hats for my daughter's graduation party but wanted to wait to make them until next week, when her party occurs.  I got the idea from Bakerella, the author of the Cake Pops book. Check out this post of Bakerella's to learn how to make these cute hat treats.
Need another idea for a graduation party? Make a sign! I did that here!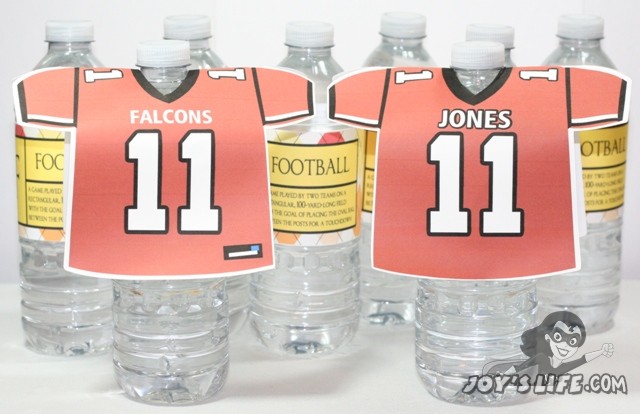 Don't forget themed drink bottles! Just wrap a water bottle with a printout of your school's logo, graduate's photo or other theme. I made some here.
TIME FOR A GIVE AWAY!
AND
Leave a comment to be entered for a chance to win a set of three tubes and a three round tins too!
Now go hop over to these blogs to see what these talented ladies have created!
Joy: https://joyslife.com – YOU ARE HERE
Nina: http://waffleflower.com
Patty: http://craftykitten1.blogspot.com
Amy: http://redheadedcrafter.blogspot.com
Jennie: http://earthyscrap.blogspot.com
Laura: http://www.laurascraftsandmore.com
Lori: http://got2bcrafting.blogspot.com
Megan: http://thoughtsoftraveling.blogspot.com
Julie: http://www.cricutchick.com
Sarabeth: http://www.chroniclesofsarita.blogspot.com
Stacey: http://staceyscreativecorner.blogspot.com
Ashley: http://theglamoroussideofscrapping.blogspot.com
Susie: http://www.thedieshaveit.com