Glass Etched Vase like Comic Bang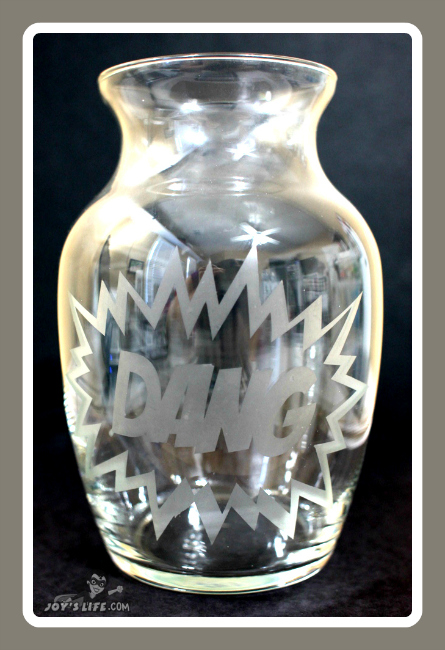 My son has a good friend, who is a girl…but not a "girlfriend".  Let me be sure to clarify that just in case either party sees this.  LOL!  Her last name is "Dang".  My son asked me to glass etch a vase for her birthday.  He wanted her last name to look like the comic book "BANG!" but with her name in it instead.  So cute!  She's got a great sense of humor and will probably love it.
I used Lettering Delights Superhero Action words file.  If you follow that link and look at the file you'll see the "Bang" one I used.  I imported it into the Silhouette software and used the knife function to cut off the "B".  I then found a pretty close match to the font with one I had on my computer.  I added "D" using that font in its place, welded it, created cut lines for it and cut it all out using black vinyl.
Need help with the Silhouette software?  Check out these tutorials!
After weeding the vinyl, I covered it with transfer tape.
I transferred the vinyl to the vase and removed the transfer tape.
Need vinyl?  I like to buy mine from Expressions Vinyl.
I covered the vase with Armour Etch Cream
 to help me create the etching.  I like to use an inexpensive foam brush for this.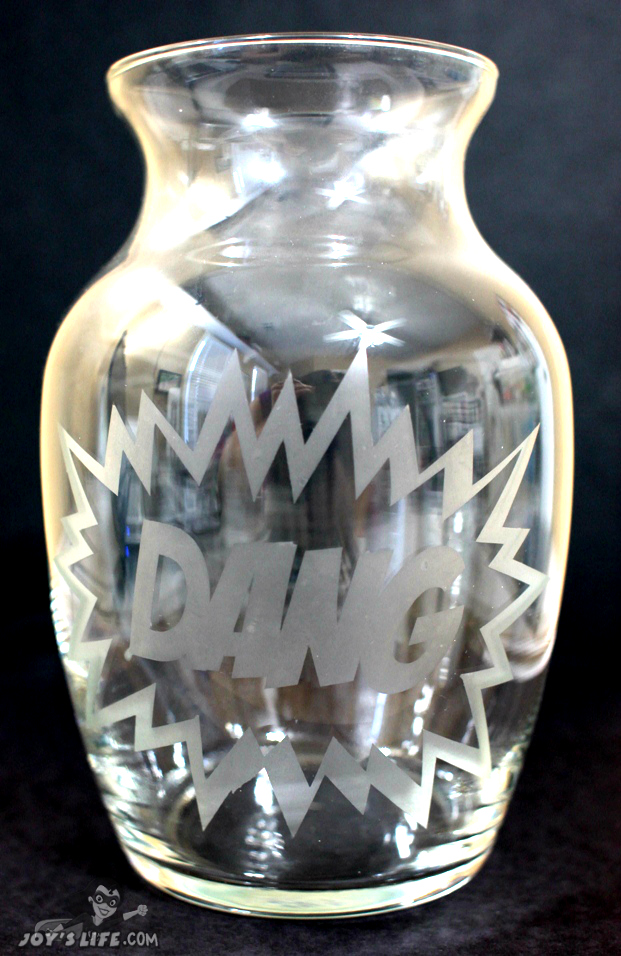 I usually wait about 20 minutes before washing off the etching cream.  Then I remove the vinyl and…TA DA!  An etched vase!
I have a complete tutorial on glass etching on curved and flat surfaces on my Cricut Vinylology DVD.
Here are a few of the other glass etched projects I've done.
Happy Crafting!