Featured Designer – Snail Mail Card Using Lots of Pun Stamp Set
Snail Mail Card by Joy's Life Featured Designer – Ruthie Nixon
Look at this adorable card that super crafter Ruthie made using the "Snail Mail" stamp from my "Lots of Pun" stamp set!  This makes me want to grab my stamps and start creating.  What a wonderful card!
Here's What Ruthie Used:
Card Measures 5.5 x 4.5 inches
Cricut Carts used – Create a Critter and Sentimentals
Designer Paper – DCWV Summer Dreams Stack
Card Stock – DCWV Summer Dreams Stack
Sentiment Stamp- Joy's Life Lots of Pun Stamps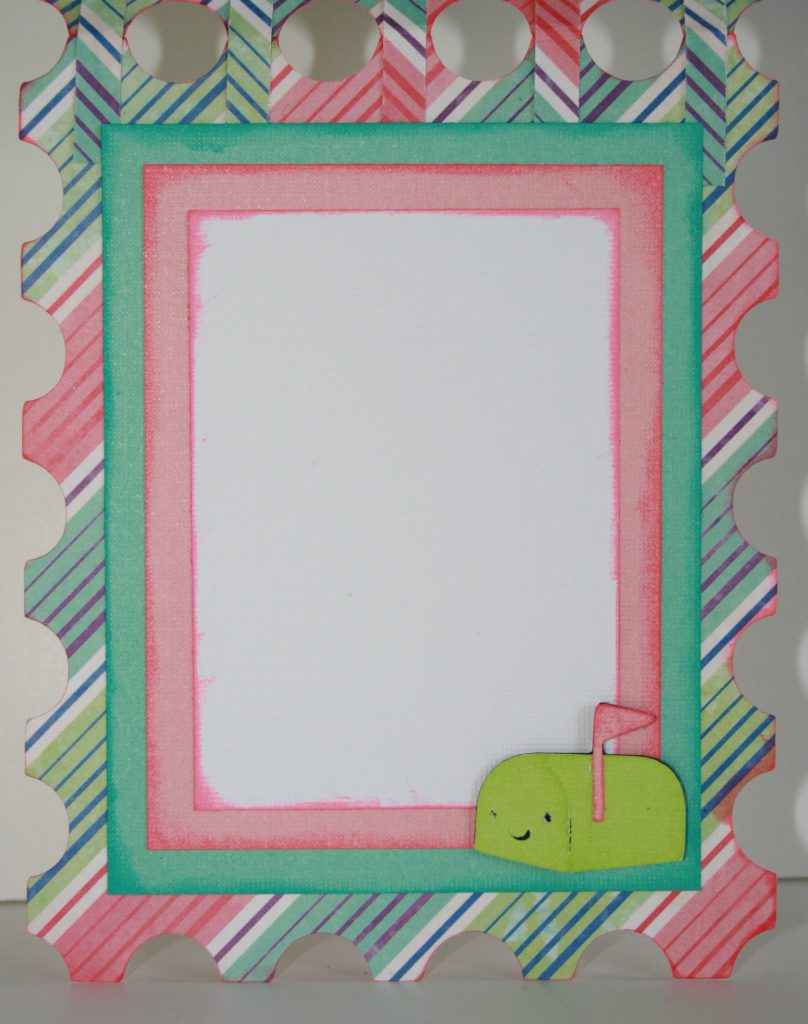 Don't you super love it when people show the inside of their cards?  I do! 😀
The card was cut from the Sentimentals Cartridge – Page 51, Cut the stamp at 5.5 then flip the image and cut it again, so you have two.   This is going to be the card base.   If you have design studio or a Gypsy you can weld it together to form the card.   If not cut 1/4″ stripes of paper and glue them to the top to make the card.  See my video for a better explanation.  The front blue piece was also cut from page 51 and cut at 5.5 inches.  The snail was cut from the Create a Critter cart, page 67, and it was cut at 2.25 inches.  The pieces for the inside of the card were cut at 3.5 x 4.5, 3 x 4, and 2.5 x 3.5.  The mail box was cut from Create a Critter, page 67, cut at 1.5″.   The Joy's Life "Lots of Pun" Snail Mail sentiment was stamped to a piece of paper that measures .75 x 1.25 inches.
You can visit Ruthie at her blog HERE.
Thanks Ruthie!! Great Work!!