eBrush Giveaway & Joy Christmas Tag
Don't forget to enter the eBrush Giveaway at the end of this post!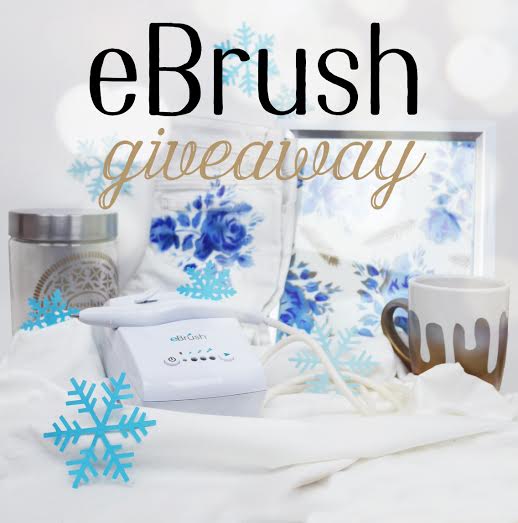 Have you seen Craftwell's eBrush before?  It helps you get airbrush effects from your markers.  So cool!  I used it to turn a plain office supply store manila tag into the customized tag you see below.
This tag is what I created after trying the eBrush for the first time.  I can only imagine what I'll come up with as I continue to use it!
I used a lattice stencil and sprayed over it with a red marker that was included with the eBrush.  I made a few of these tags so I could add them to Christmas gifts.  I used a lattice covered one and solid colored one to create the tag shown in this post.  I think it's so cool that these used to be plain manila tags!  Just a little airbrushing changes them completely.
Just think of all the ways you can use the eBrush!  Here I used it to color white fabric letters so that they match the tag.  Next, I colored white ribbon to perfectly match too.  Why be stuck with plain white embellishments?  Make them the color or colors you need!
To finish up my tag I added some Stickles (glitter glue) around the edges, on the reinforced hole and on the airbrushed letters.  I showed the finished tag to my husband and he said, "That's great!  Now I just need you to make some more so I can put them on your other presents."  LOL!  So, when you start making tags with the eBrush…make a bunch! 😉
Leave me a comment telling me what you would make with the eBrush!  Don't forget to enter the giveaway below too!
I am a Brand Ambassador for Craftwell and received an eBrush for creative purposes.