Core'dinations Design Team Faux Wood Crate Sneak Peak
Today I'm sharing the "Crate"st craft ever over on the Core'dinations blog!  LOL…see what I did there…with crate?  If that's not enough pun for you go check out which sly characters will be friends owlways.  Then if you feel so inclined, make your own crate following my blog post on the Core blog!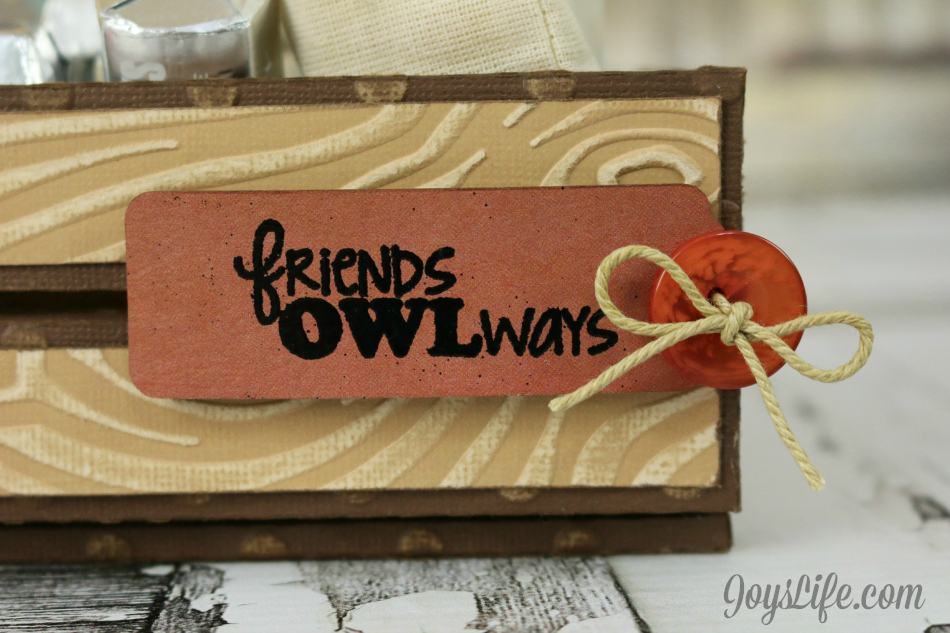 If you're feeling super punny then check out my Punny Animals stamp set on the Joy's Life Products Page.

I created this project while a member of the Core'dinations Design Team.
Hoo's ready for some crafting?
And the puns just keep coming… 😉