This shop has been compensated by Collective Bias, Inc. and its advertiser. All opinions are mine alone. #CompleteWithGlade #CollectiveBias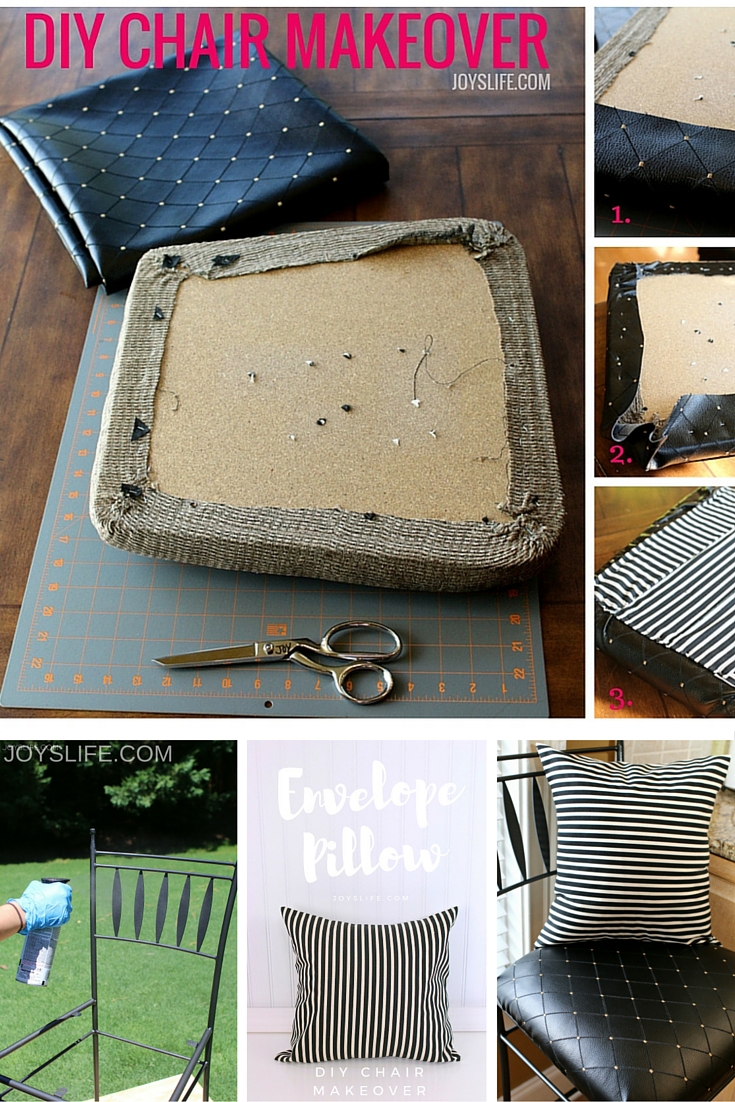 It's funny how you can see something every day and not really see it, isn't it? Our family has looked at a hideous chair in our kitchen, stained from drink spills, years of use and miscellaneous showered adventures, due to it's proximity to the dishwasher and sink, and thought, "That looks fine to me." The chair was once painted silver, which has been slowly wearing off, matching our black wrought iron look less every day. Also ignored was the comfortable afterthought of a tired and sagging pillow which lost its stuffing unless you kept it angled correctly, but we lived with it, as is. Then one day, while enjoying a freshly cleaned kitchen and relaxing with my daughter and a cup of coffee, I started to see the chair, really see it. That's when we headed to The Home Depot.
My daughter and I went to Home Depot several times during this project. The first time, we picked up paint to turn that chair from silver"ish" to a hammered black. While we were there we decided to pick up some fragrances to help inspire us to create something great! We bought Glade® Room Spray, Glade® Wax Melts, and Glade® PlugIns® Scented Oil right there in the air freshener aisle! A day later, I went back and bought myself a cool power tool, a cordless stapler. I needed it to help make my reupholstery job easier, which it did. Thank goodness.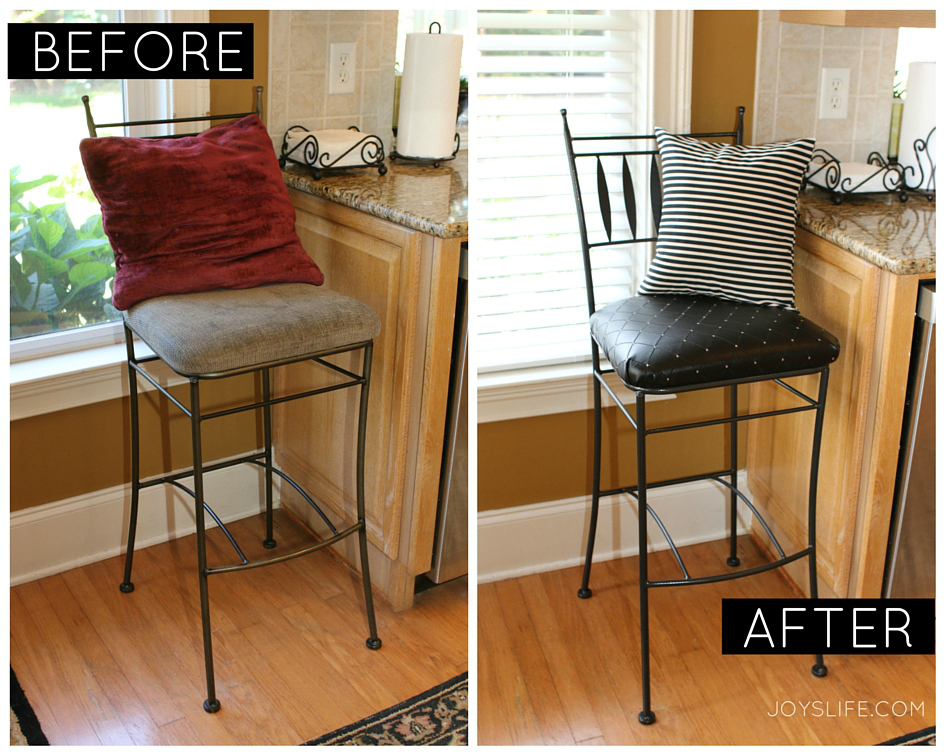 Well, here's the chair's sad before and happy after! Let me show you how we, my daughter and I, transformed this chair!
First, my daughter repainted the chair, using the hammered black spray paint that we bought at The Home Depot. She had never spray painted anything before, so I gave her some pointers. I assured her that it would be super easy and reminded her that it's very important to read the instructions on the can first and really adhere to them. She did a terrific job and felt so accomplished when she was done. Now she wants to find more things to spray paint! LOL!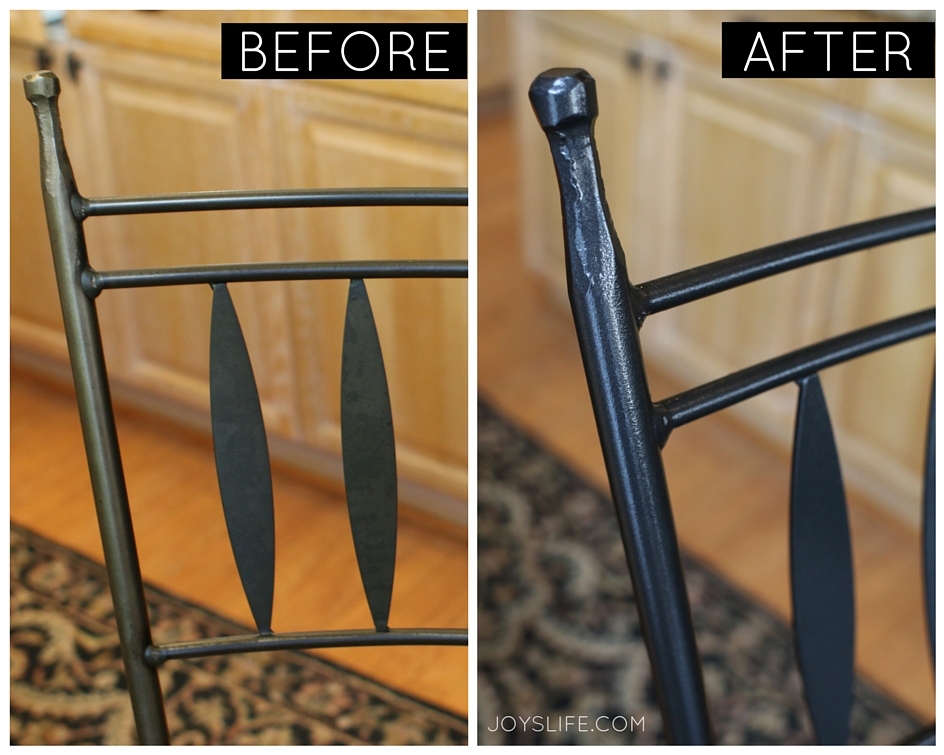 It's a subtle but important change because the color now matches the black ironwork in our kitchen and nearby stairway.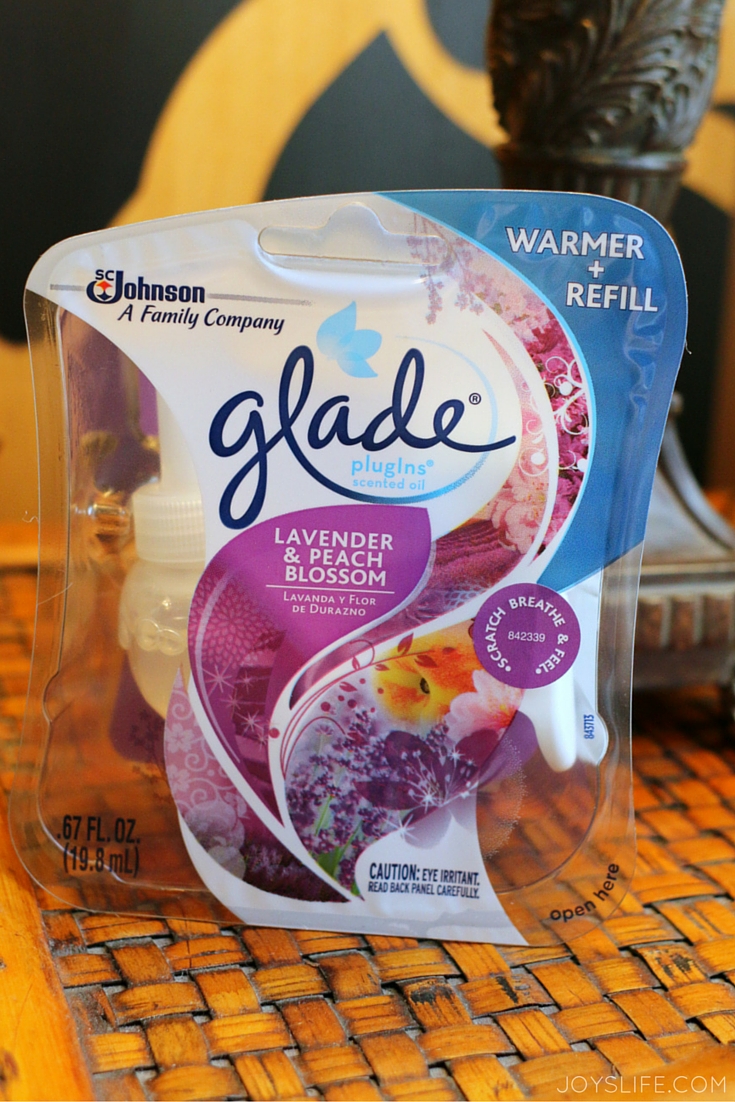 While we were working to make a welcome change in the kitchen, we also made some nice fragrant changes in other parts of the house. I added Glade® PlugIns® Scented Oil in Lavender & Peach Blossom near the front door. It's such a welcoming fragrance. It has a fresh, modern take that updates an old standard from laid back to lively, kind of like our chair makeover! The scent of relaxing lavender and energizing peach just might inspire you to stay mellow but motivated, which is the best way to create.
I like to keep Glade® Room Spray on hand too, especially if I'm in the middle of inspired DIY projects and guests suddenly drop by. I may not look guest ready, but my house can at least speak for me. LOL! Glade® Room Spray eliminates odor and freshens the air, making your home uniquely inviting for all. Each one is infused with essential oil extracts and comes in a variety of fragrances. I just love Glade® Hawaiian Breeze®. It has the scent of fragrant tropical fruits, pineapple, and plumeria, which I adore. It's like being in an exotic locale, with the inspiration that can bring, but without having to schedule pet sitters, pack everything and leave your project mid-creation.
Speaking of mid-creation, the chair desperately needed a pillow makeover.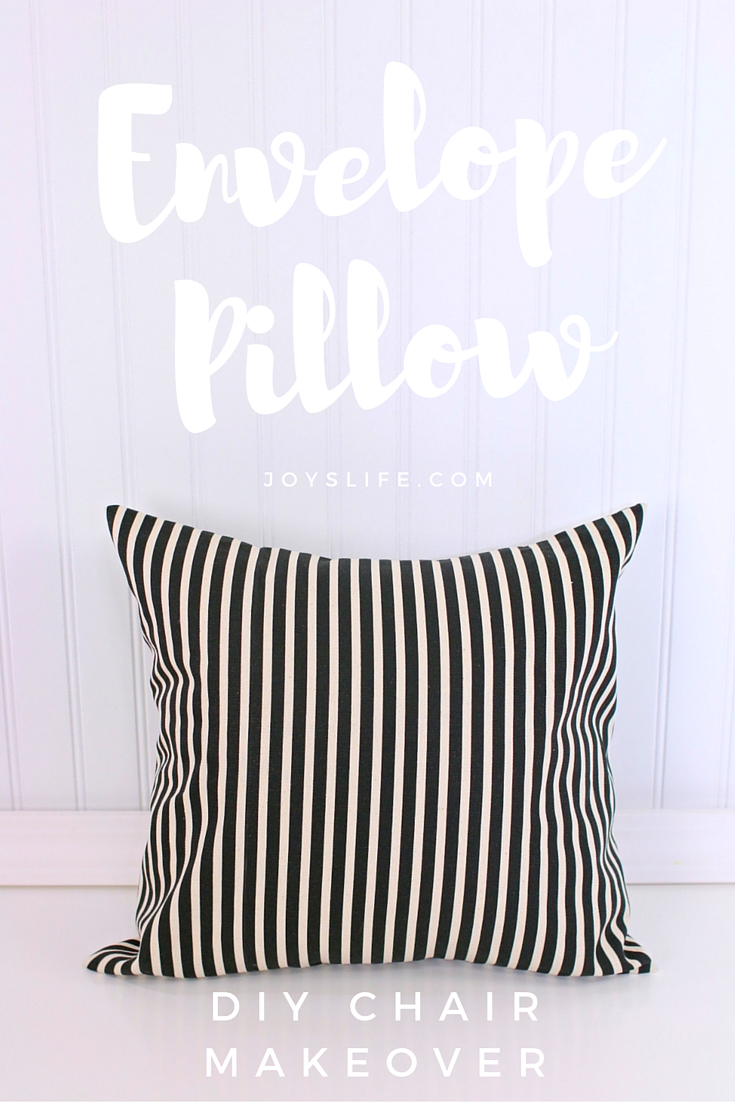 I've had a pillow form and this fabric for a while, so I'm really glad that I finally decided to try my hand at making an envelope pillowcase.  It was fun! I followed this tutorial, which was super helpful.  The whole thing is made with a single piece of fabric! I was shocked when I finished it in a very short amount of time and the finished result exceeded my expectations.  It's amazing what you can do when you just relax and decide to try something new.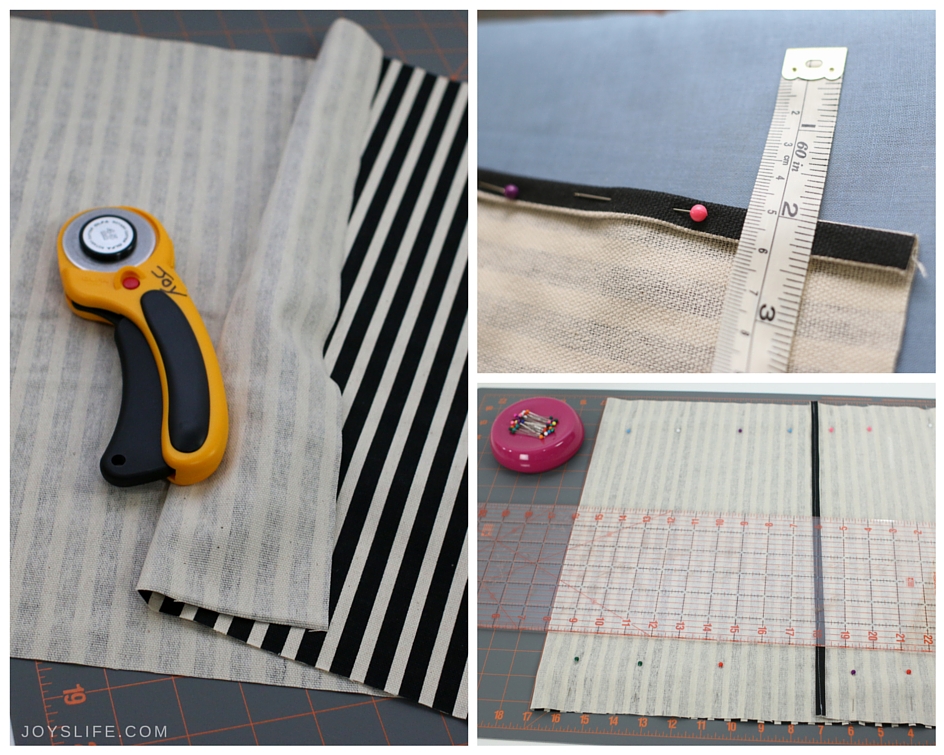 I'm a beginning sewist, meaning I basically just rock the straight stitch, but I was able to make this.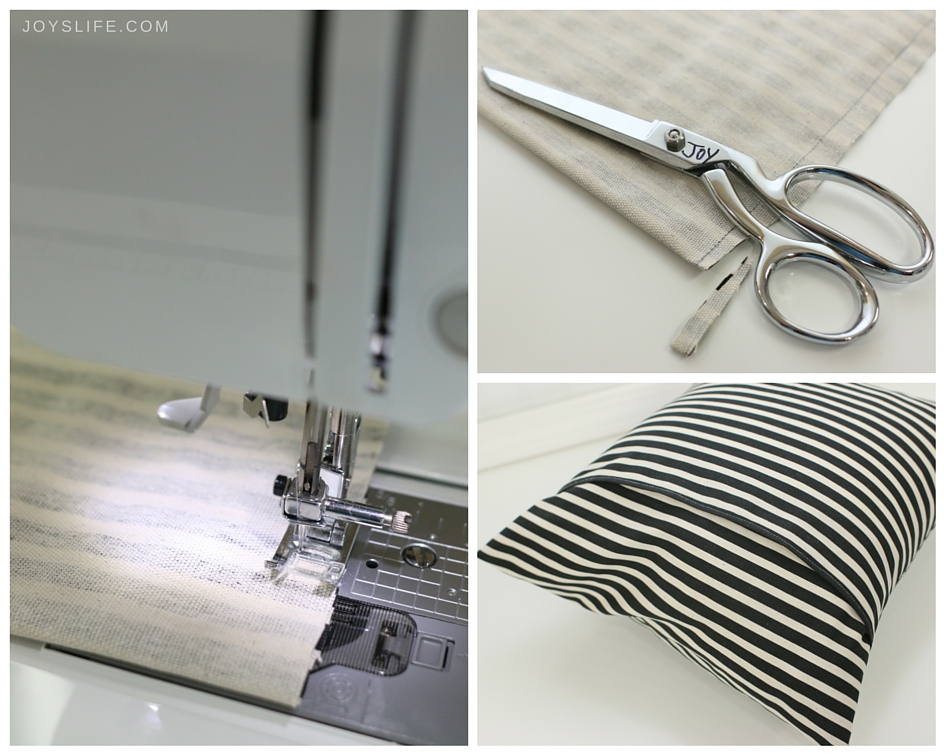 Scents can do wonders for your mood and productivity, maybe that Glade® PlugIns® Scented Oil in Lavender & Peach Blossom did more for me than I thought! My youngest teenage son and I were the only ones home and he couldn't believe that I made this envelope pillow so fast! I was pretty proud of myself. You should give it a try!
Finally, I gave the chair's seat a makeover, which was truly needed.
I had never reupholstered anything until I remade this chair. Now, I can't wait to makeover something else! First, remove the seat from the chair. In this case it was just three screws. Next, situate your fabric so that it covers the base of the chair. Begin stapling from them middle of one side, then staple the middle of the opposite side. Move back and forth until you get to the corners. Corners are the most difficult part. There are several ways to finish them. I found that this material is often stretched with heat guns to make it fit perfectly. I didn't go that route. I decided to create tightly folded corners. Whatever you decide, a good stapler, like the one I got at The Home Depot, some pliers and scissors will come in very handy. Use the pliers to help you remove any misplaced staples and the scissors to cut away excess fabric.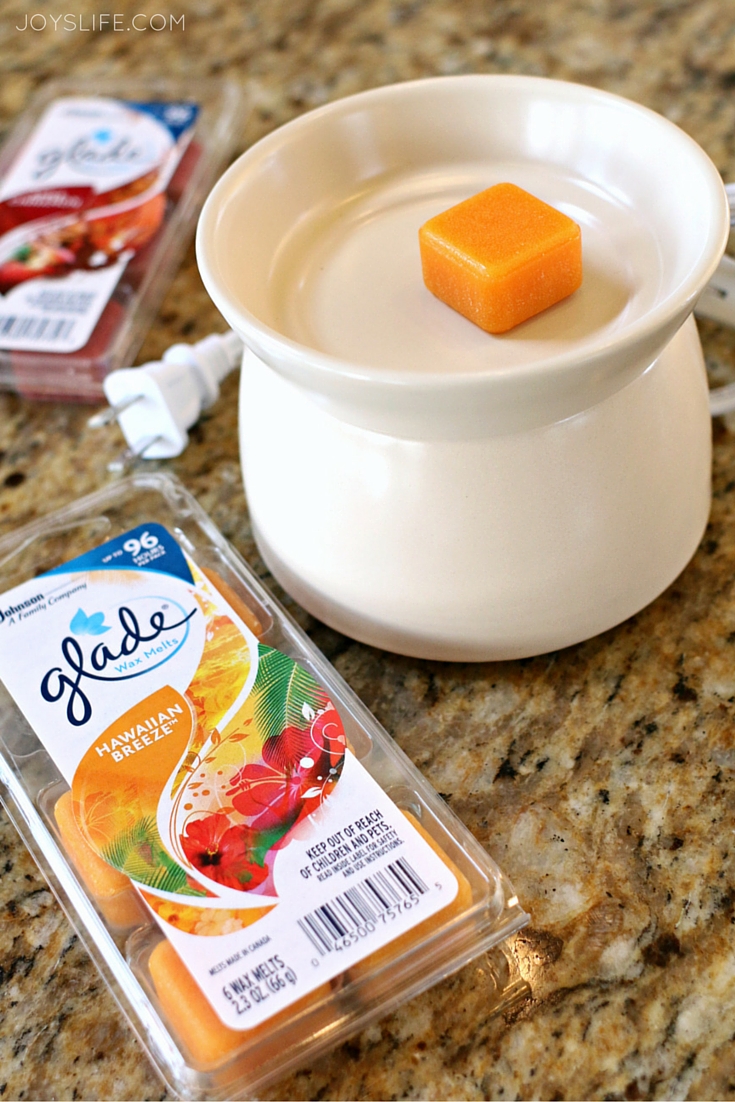 Take breaks while your work, gather your thoughts or dream up your next big idea. Projects are best enjoyed when you're relaxed, especially when you're trying something new.
In a big area? You can give even your largest rooms a boost of flameless fragrance with Glade® Wax Melts. The cubes of scented wax melt to release true­to­life fragrance — filling your home with a scent you'll love. They're available in a wide variety of your favorite Glade® scents, and last up to 96 hours.
Ahhh…now back to planning the next DIY summer makeover!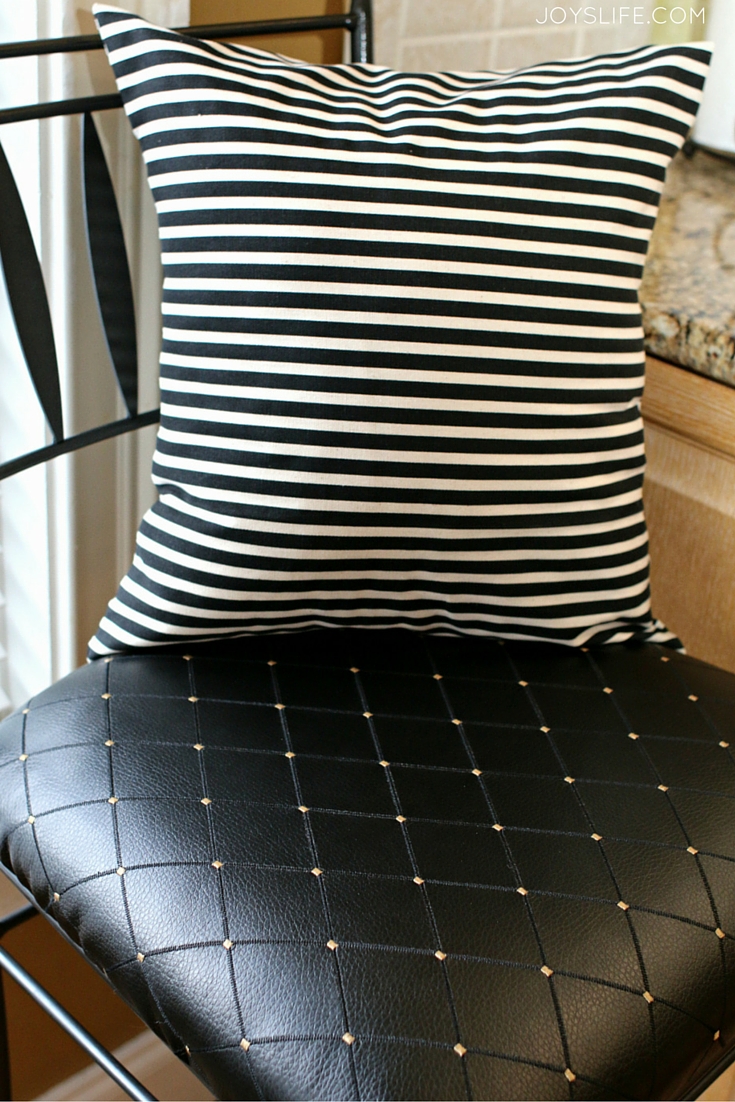 Ta Da! That seat makeover is an enormous improvement and the pillow is so (sew) cute!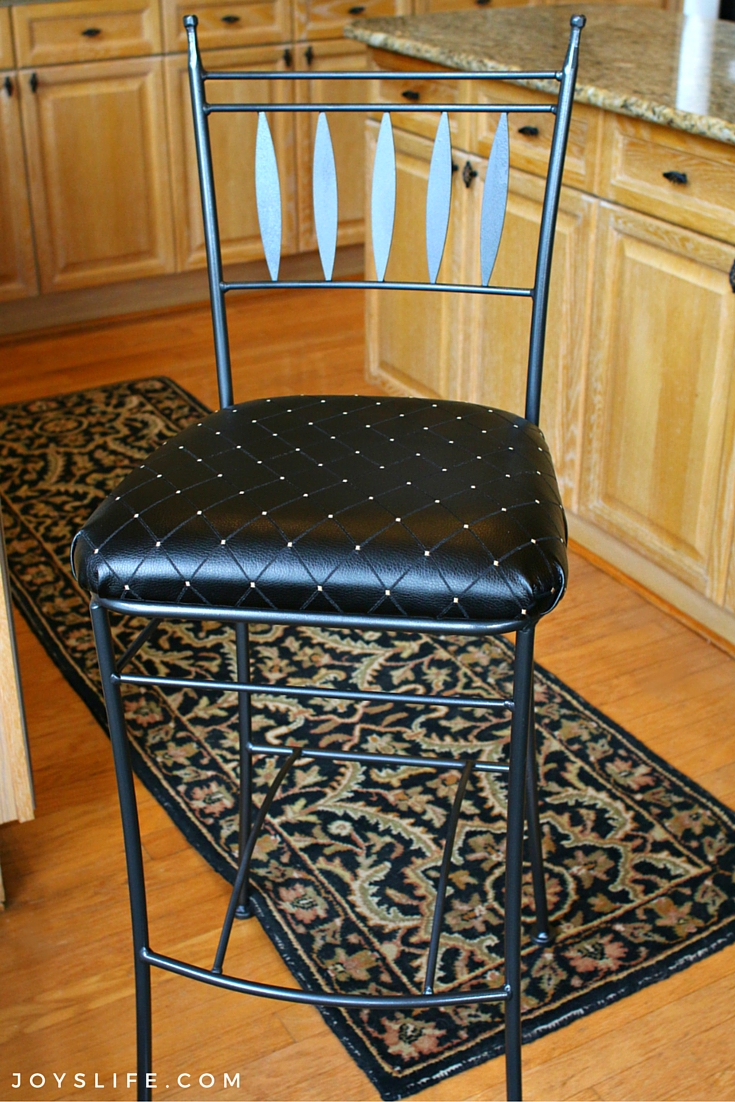 I love that a simple can of spray paint and finally using the fabric and pillow form that I had on hand can make such a dramatic change! It was truly the best use of summer to spend my time creating with my daughter. Now she's inspired to do more projects and we have a great memory to reflect on every time we see this chair, or smell those inspiring Glade® scents.
What summer projects are you working on?
Connect with Glade® at Glade.com, Facebook, Instagram, Twitter and Pinterest!