How to Install Simple Corner Shelves
This shop has been compensated by Collective Bias, Inc. and its advertiser. All opinions are mine alone. #MyBoldMoments #CollectiveBias
Learn how to install simple corner shelves in this diy tutorial!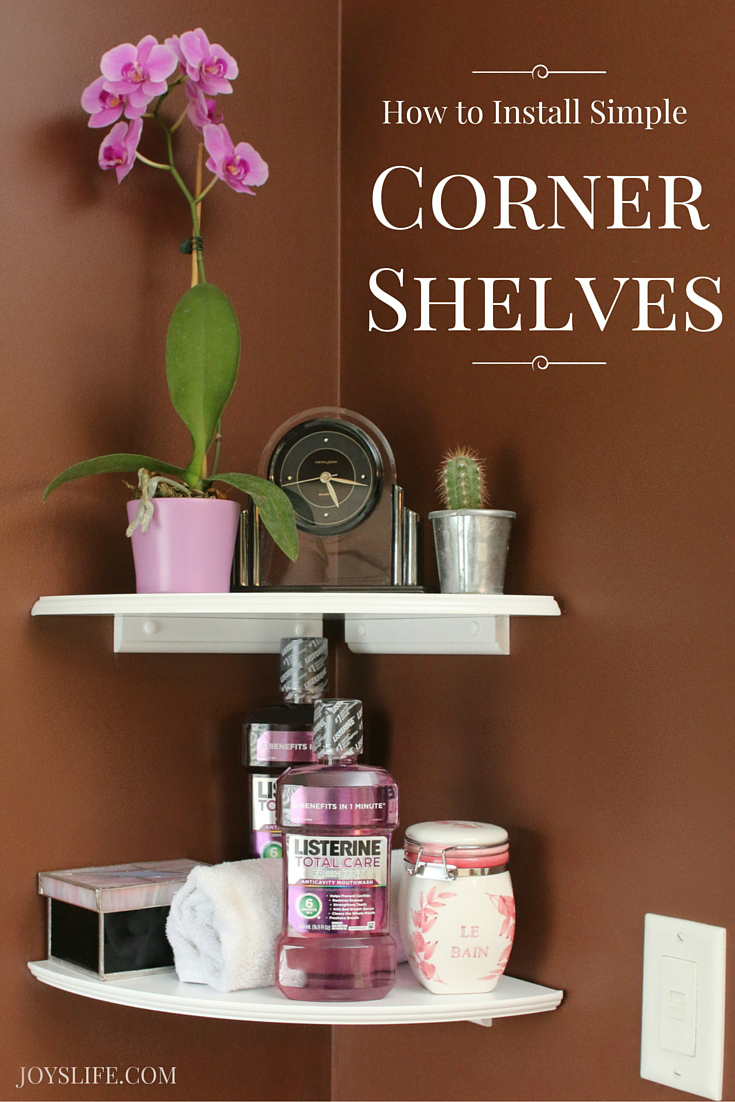 When I was pregnant with my oldest son, I was married, had a toddler and was in my final year of college.  That's not the easiest way to go through college but it taught me a lot of things, like this weird thing that you might not expect to hear…how to use power tools.
I got a degree in Education with a concentration in language arts, which meant that I had to learn how to teach things like, grammar, literature, debate, journalism and drama.  I have no skill for drama, except that I can be dramatic and…I can build sets.  Yep.  I had to learn to use power tools and build stage sets in my Stagecraft class in my senior year.  They only taught it one time a year, right before I was to give birth.  That being said, I didn't pick up power tools for years after that.  I didn't have a real need, until recently.
Lately, I've had some things that I wanted to do around the house and I just refused to allow myself to make any excuses or to turn the project over to my husband.  I demanded boldness from  myself!  I had let my power tool skills get dull but decided to fix that by learning and re-learning to use power tools.
I got up in the morning, brushed my teeth, got dressed and ready to be my bold self.  I started by choosing my projects and tools, reading directions and watching videos.  Those things helped me remember some of my previous training, especially the safety training!  Tackling small projects, like installing these simple corner shelves is a great way to get started!
I recently recovered a chair using a cordless staple gun that I bought myself.  I have to say, those can be a little scary.  What's never been scary to me is a simple drill, and that's all you'll need for this project.
How to Install Simple Corner Shelves
I bought some inexpensive shelves at my local hardware store.  I mean, seriously, these were about $10 each.  They came with all the hardware I needed.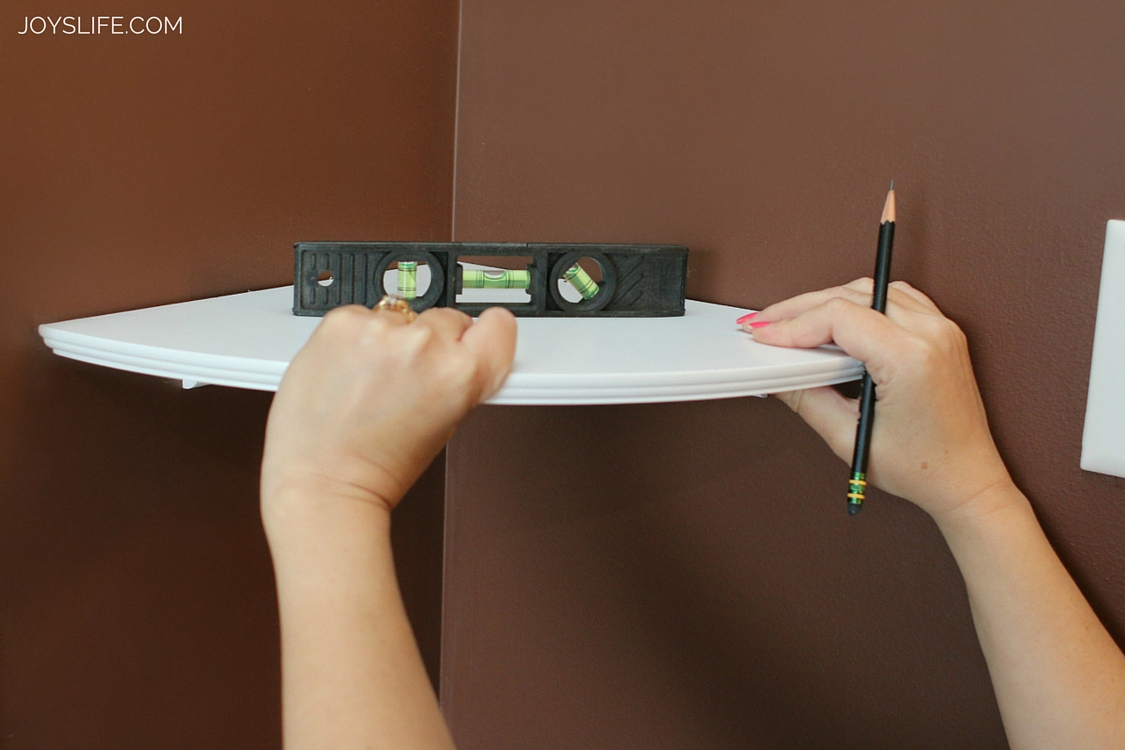 First, I used my drill to attach the trim pieces to the shelf.  Easy.  Next, I held the shelf in place and made sure I had everything level.  When the bubble is in the middle of the center line, you're level.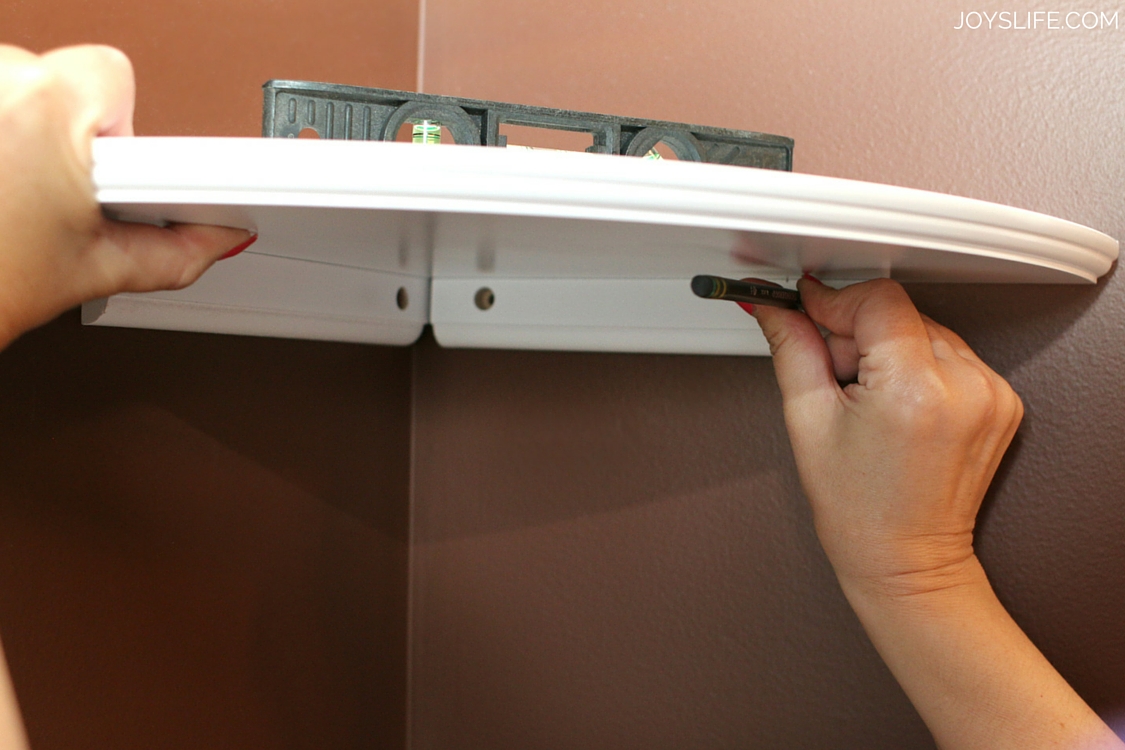 Once the shelf is level, mark the holes you're going to drill.  I use a pencil for that.
I got to use my first drill bit from my set!  The directions called for a certain size bit.  This is it.
I've used my drill a lot recently because I changed out all of the door handles in our house.  However, I only needed the screwdriver bit.  These are the first holes I've drilled into a wall!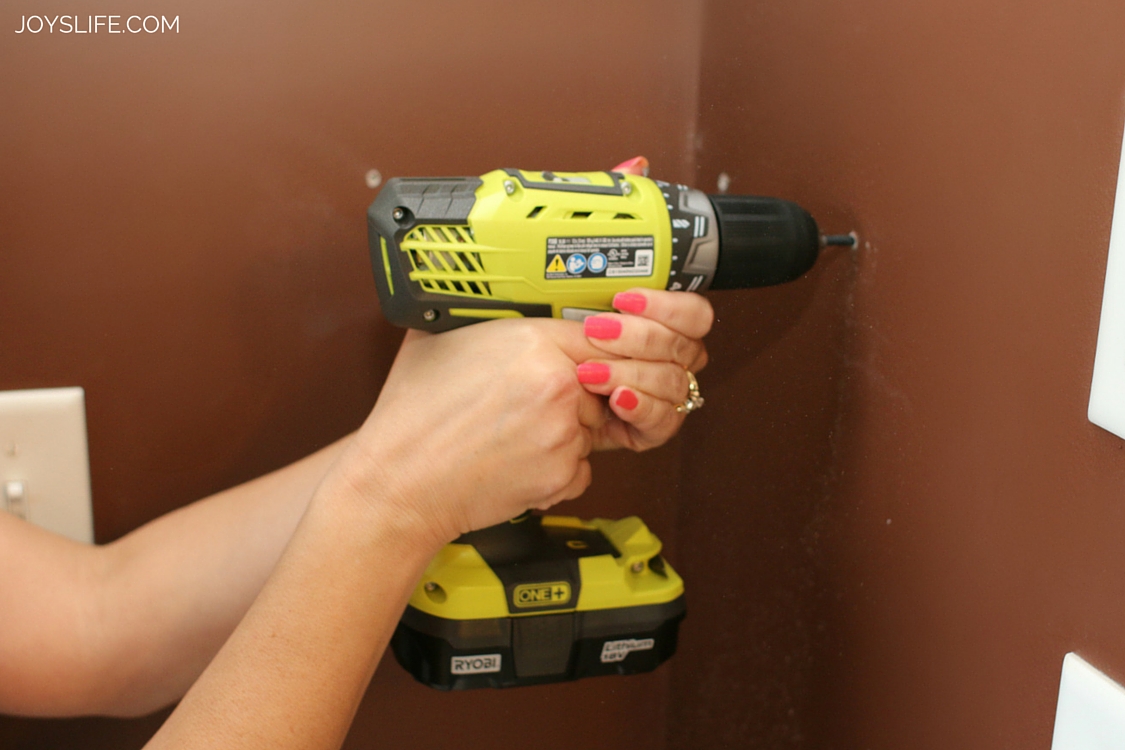 I did it!  Be bold, ladies.  You can do this!
After the holes were drilled, I hammered in wall anchors.  They anchor the screws into the wall and help keep the shelf up.
Drill time again!  Change back to the screwdriver bit and sink the screws though the holes in the trim pieces and into the anchors.
Done!  I can't tell you how thrilled I was that I did this!  Plus, we've needed corner shelves in our bathroom since we moved in.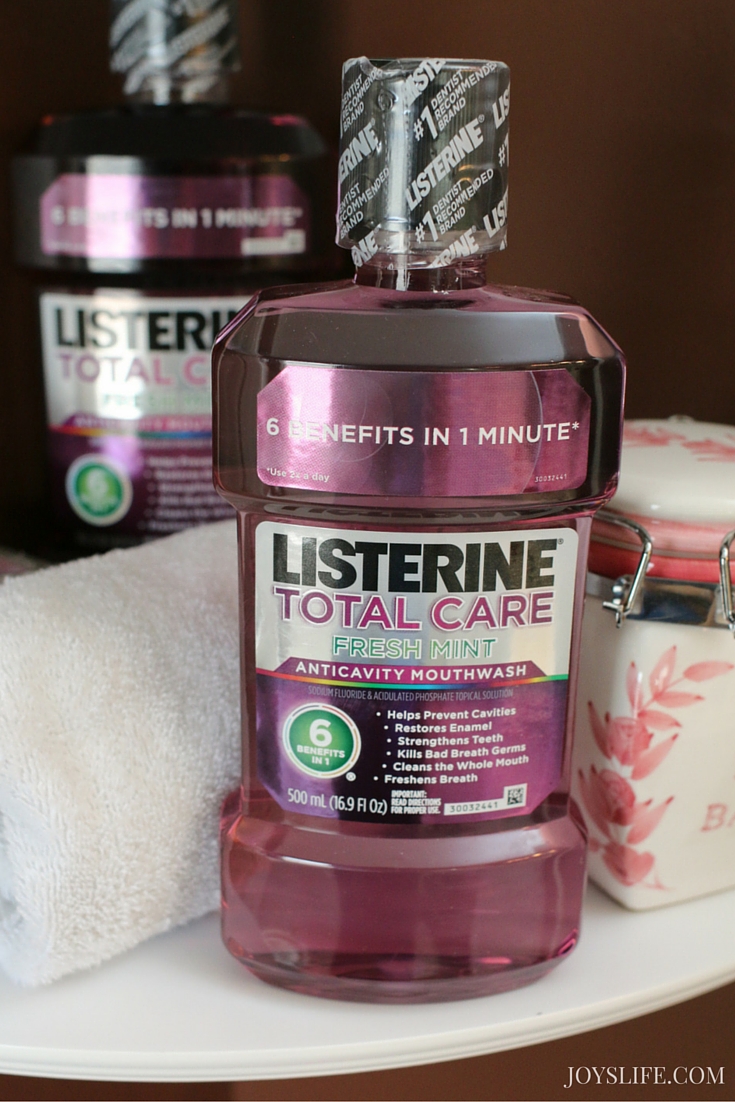 This shelf is so useful.  I've put my LISTERINE® Total Care on it.  We've always been a LISTERINE® family.  When I say always, I mean for generations, on every side.  Is it because it's the #1 dentist recommended mouthwash brand?  That's part of it, but honestly, we find and always have found that it does what it says.  Plus, since brushing misses 75% of your mouth, I like knowing that LISTERINE® cleans virtually 100% and 99.9% of bad breath germs.  Good, because bad breath is nobody's friend.
I picked up my LISTERINE® Total Care at CVS.  I adore CVS.  I even got some CVS reward bucks back while I was there.  Perfect!
Is it weird that I appreciate this LISTERINE® Total Care for giving me the idea to add purple to my bathroom?  It's a perfect color pop, I think!  Besides being a color inspiration, LISTERINE® Total Care has 6 benefits in 1.  It helps prevent cavities, restores minerals to enamel, strengthens teeth kills bad breath germs, cleans the whole mouth and freshens breath.  Thumbs up to that for sure!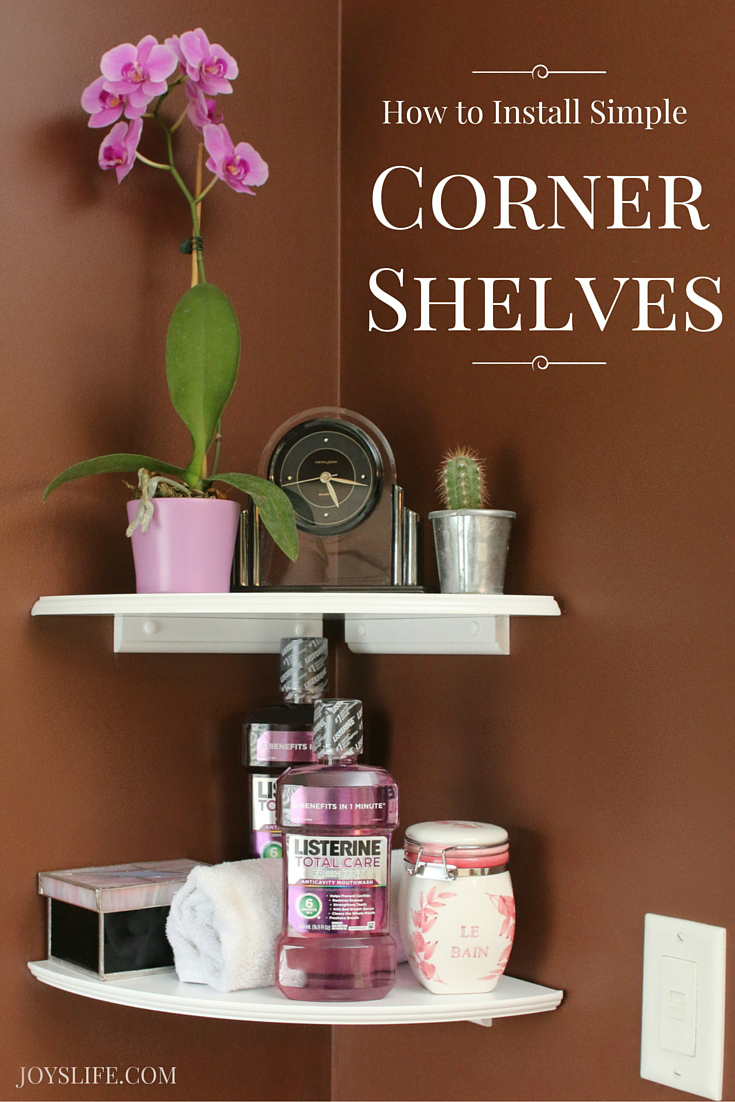 I find that preparing for the day in healthy ways helps set the stage for my DIY adventures!  Exercise and doing things to stay healthy make me feel bolder, ready and more prepared to accomplish awesome things.
What bold things are you working to accomplish?
Connect with LISTERINE® on Facebook, Twitter, YouTube