Create Silhouette Cameo Framed Great Love Quote with Amy Chomas Pen Holder + GIVEAWAY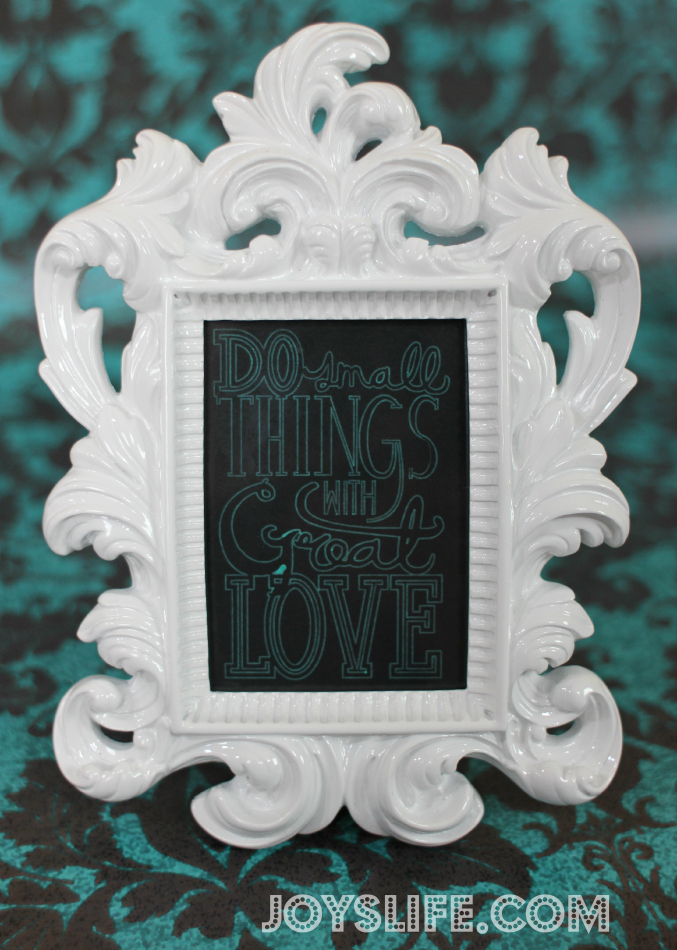 I think it's wonderful that you can quickly create framed quotes and artwork using a die cut machine and pens!  You don't even have to be a good artist, thank goodness because I can barely draw a stick man.  Today, I'm using an adjustable pen holder for the Silhouette Cameo by Amy Chomas.  Have you heard of her?  She's been making pen and marker holders for die cut machines for many years.  Here's a card I made with her Silhouette marker holder back in 2011.

This is part of one of my very favorite quotes.  I was happy to find it in the Silhouette store.  I used a light blue Sakura Gelly Roll Moonlight Fine Point Gel Pen in the Amy Chomas pen holder.  I like that pen holder because you can use a variety of pens in it.  Same with the marker holder.  You simply adjust the knob on it to fit whatever you want to use.  I've used Sharpies, ball point pens and pencils in them…just to name a few.  The popsicle stick helps you adjust the pen's closeness to the paper.
If you go into the "cut settings" to choose your material type and switch from blade to sketch pen, you can also adjust the speed and thickness of the lines.  I increased the speed because the factory setting was just way too slow for me.  I lowered the thickness of the lines too.  It seemed like that kept it from outlining the words more times than necessary.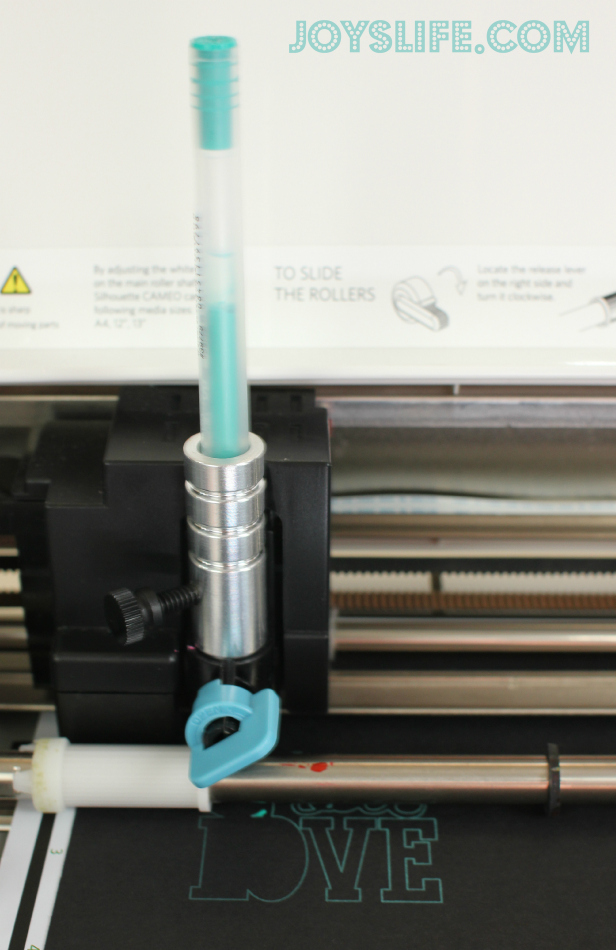 There's the pen holder in action!  Ignore that red ink on the rollers.  I've got to clean that off.  LOL!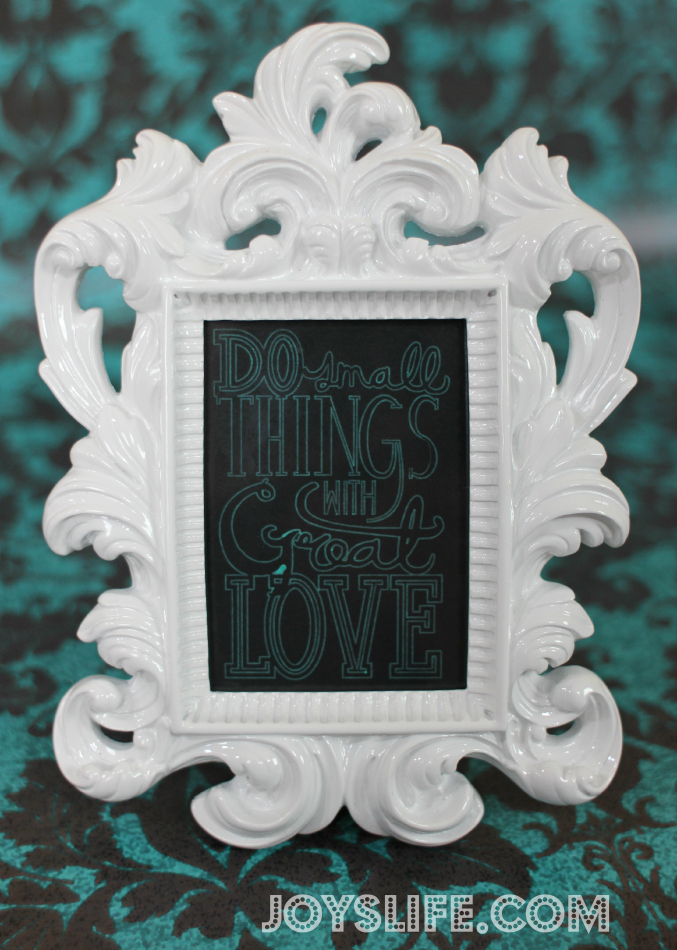 I simply cut the finished quote to fit my frame and I was all done!
Time for a Giveaway!
One lucky winner will receive both the Chomas Creations pen and the Chomas Creations marker holder for the Silhouette Cameo.  Woo hoo!  Leave a comment telling me what you would make with the pen and marker holders.  I'll list the winner on this post on July 24, 2014.  Good luck!
And the Winner Is…
Congratulations #7 = Andrea D. says… July 16, 2014 at 9:52 AM I would love to make some personalized note cards for my friends using some of the incredible designs in the Silhouette store. Thanks for the chance to win.
But wait…there's more!
If you're going to make a Chomas Creations purchase, use "joyslife" and receive 10% off! YAY!
Happy Crafting!