Wonkafy Your Party or Everyday with Wonka Peel-a-Pop
I received this product and incentives in exchange for participating in this post about WONKA™ Peel-a-Pop™ frozen treats.  All opinions are my own.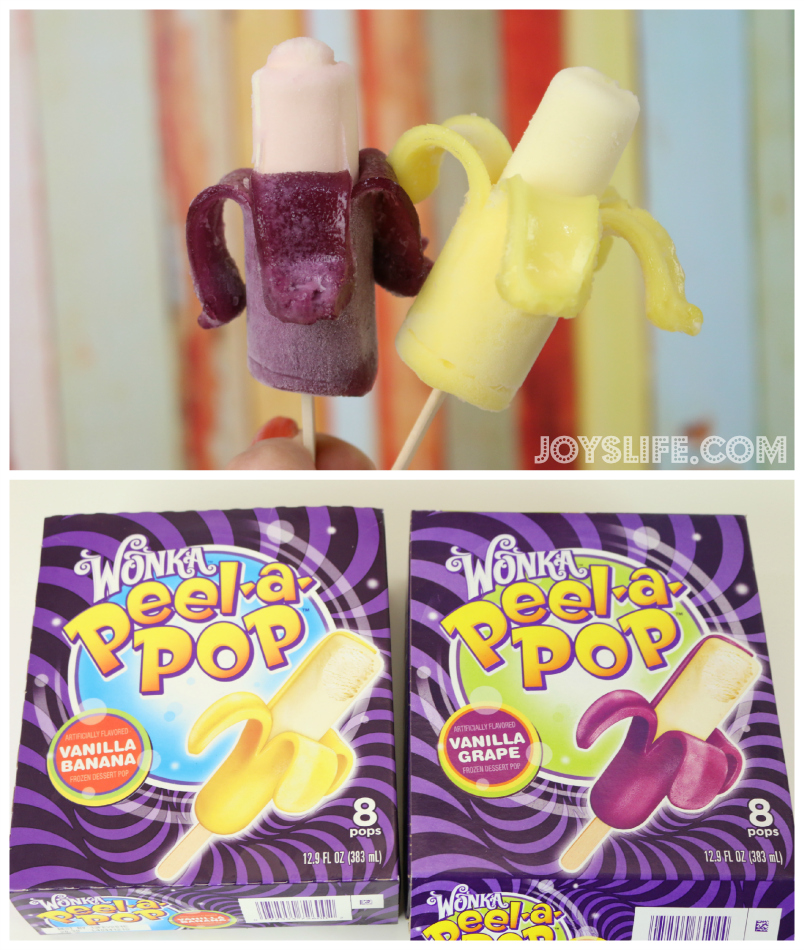 There's no denying how super cute the new NEW WONKA™ Peel-a-Pop™ frozen treats are.  The new dessert pops look and peel just like a banana, but in true WONKA form – you can actually eat the peel!  I think they're perfect for a WONKA themed party complete with candy, purple WONKA hats and crazy clothes.  Wouldn't that be cute?  Another idea is to use the Peel-a-Pops for a jungle or monkey themed birthday party.  Adorable!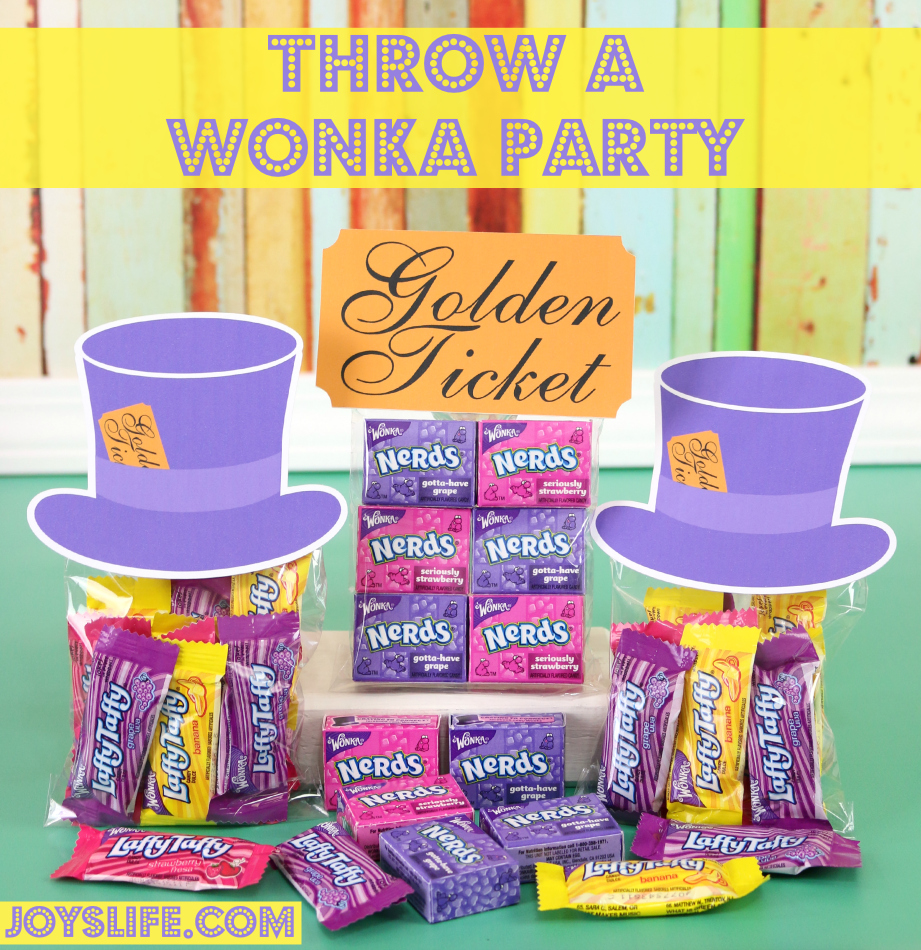 It's easy to Wonkafy your party or your every day!  Simply add food coloring to your favorite foods or add some WONKA candy as fun and yummy dessert toppings!  Feeling creative?  Cut out Wonka hats and Golden Tickets from colored paper and use them as party bag toppers for candy or invitations.  FUN!  I created these using my die cut machine  and printer but you could find any top hat shape and cut it out of purple paper and design your own Golden Ticket from yellow paper.
You know what else Willie Wonka would do?  He would stack his fun foods to crazy heights!  That's what I've done here with these colorful cookies.  I used this recipe to make these awesome cookies.  Mr. Wonka would approve of these colorful cookies when it comes to his parties, I'm sure of it!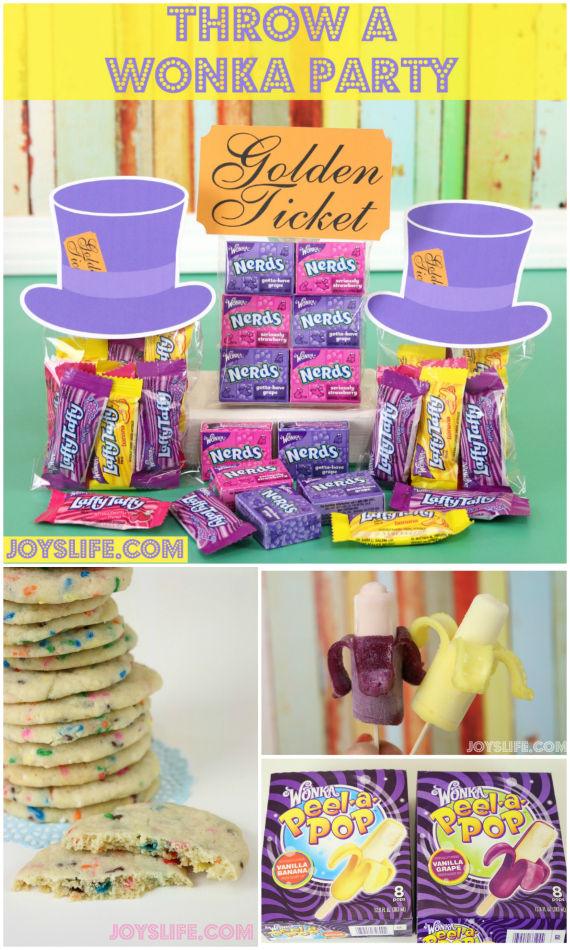 Check your grocery store's freezer aisle for Peel-a-Pop frozen treats in both Vanilla Banana and Vanilla Grape flavors.  They are definitely a unique and playful dessert experience!  Here's how they work:  Just a minute after opening the frozen creation, the peel becomes chewy as it peels back to reveal a creamy vanilla center.  At only 70 calories per pop, they're a guilt-free treat for kids of all ages.
My husband thought these fun pops were good and really liked the ice cream part.  Although I loved the idea of the pops and wouldn't hesitate to serve them at a themed party, they were not a hit with me.  So, I guess like a lot of things, it's up to the taster!  Try them and see what you think!  I cannot get over how cute they are though.  The idea is genius!
Wonkafy your party or your everyday with these fun  WONKA™ Peel-a-Pop™ frozen treats !