Peanut Butter Ice Cream Pie Recipe
I've had an Instagram account for a while but I haven't used it.  Isn't it weird when you do things like that?  Join things and then not participate.  So, yesterday while I was cooking, I peeled myself out of my wallflower status and set upon posting ONE photo.  One.  Hey, it's a start.  You can see it in all it's glory below.  But really…reeealllllyyy….I had you at Peanut Butter Ice Cream Pie, didn't I?
The part you can't fully read says, "Melt peanut butter & brown sugar in saucepan.  Add ice cream and stir until mixture is well blended.  Pour into graham cracker crust.  Sprinkle crushed peanuts on top.  Freeze."  I love peanuts but sprinkling them on top isn't really necessary.  Just sayin'.
And about that graham cracker crust…I used this recipe from Food.com.  Three ingredients = my kind of recipe.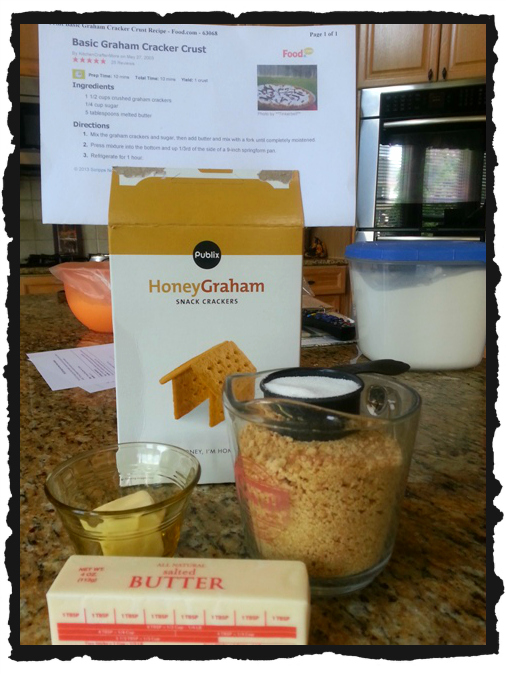 I wanted to Instagram all of these photos but I held back.  I'm still at the ripe old count of ONE photo.  I have to say, it was easy and fun to take these photos with my phone while I was cooking.  I enjoyed sharing and getting fast feedback from my friends on Instagram, Facebook and Twitter while I was in the kitchen.  I kept on snapping and before I knew it I had enough photos so I could give you the whole cooking story.  YAY!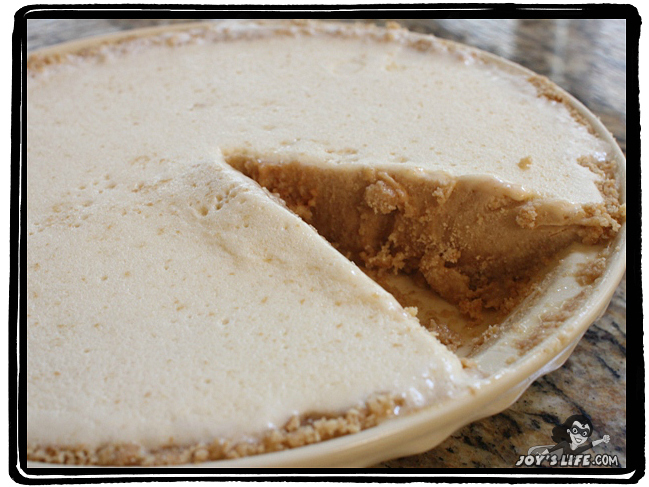 As cool as that is…the best part, I think, is eating it.  Let me know what you think about the recipe if you make one!
I hope your day is SWEET!