Dragonfruit Popsicle Recipe
This shop has been compensated by Collective Bias, Inc. and its advertiser. All opinions are mine alone. #VIVACleansLikeCloth #CollectiveBias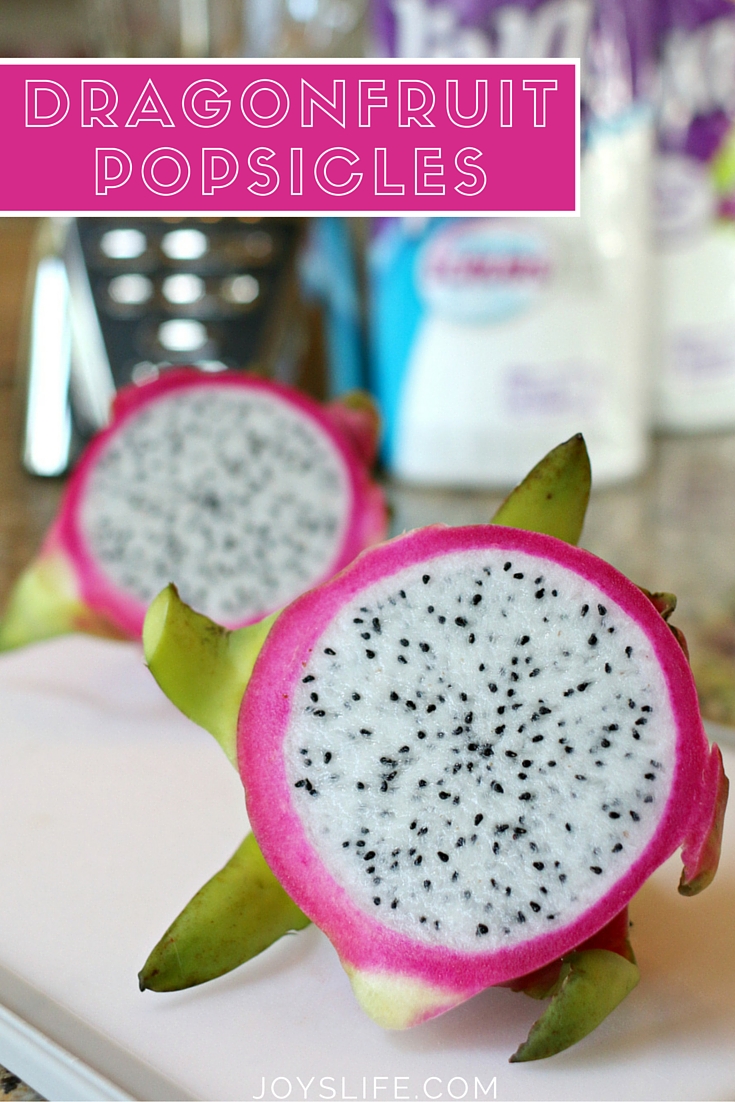 Are you ready to make a fun, unusual and a little bit messy recipe?  Try this Dragon fruit popsicle recipe!  It's rich in antioxidants and is truly beautiful and unique.  It has a very mild flavor, so you'll want to add some other things to keep this a richly flavorful hit!  You'll also want to keep some Viva Towels on hand, because this recipe has both a mess and a melt factor.
Dragon fruit can be red or white inside, depending on the variety.  If you have a red one, prepare to get pink hands once you start blending it.  These pink fruits are serious about color sharing!  Plus, if you're like me, then you might accidentally shoot Dragon fruit far from the bowl and only cutting board adjacent when you're trying to scoop it from it's pretty pink exterior, again, enter Viva Towels.
If you're looking for Dragon fruit in the store, also look for it to be called Pitaya.  That's how I found some red Dragon fruit that was frozen.  It was boldly labeled Pitaya and in smaller lettering Dragon fruit.  I added that plus a banana, strawberries, pineapple, honey, almond milk, chia seeds and coconut to create these hot pink popsicles.  Without the red Dragon fruit (pitaya) added, they would have lacked this hot pink 80's throwback color, that I adore.
This recipe is very simple, blend all of your ingredients!
Dragonfruit Popsicles
Print Recipe
Share by Email
Share on Facebook
Share on Twitter
Pin Recipe
Ingredients
1

Dragon fruit

1

cup

pineapple

chopped

1/2

cup

strawberries

1

banana

1/4

cup

honey

6

oz

almond milk

red dragon fruit/pitaya must be used to achieve the hot pink color

Optional: 1 pack of frozen red dragon fruit/pitaya

1 cup coconut flakes, 1/4 cup pineapple juice, 1 Tbsp Chia seeds
Instructions
Slice the Dragon fruit in half and scoop out the insides.

Blend all ingredients.

Pour into popsicle mold.

Freeze.

Serve.
We added some coconut and chia seeds to our popsicles too.  That's totally optional.  Pour the mix into popsicle molds, add some sticks and freeze!
While you wait for them to freeze, clean up that blender mess.  I know there must be one.  I can't be the only disaster.  LOL!  We used Viva Towels to clean up the mess.  They did such a good job!
Ta da!  They're ready to serve!  Hey, if you look at that stick you'll start to get an idea of just how pink you can become if this gets on you.  Please keep some Viva Towels handy.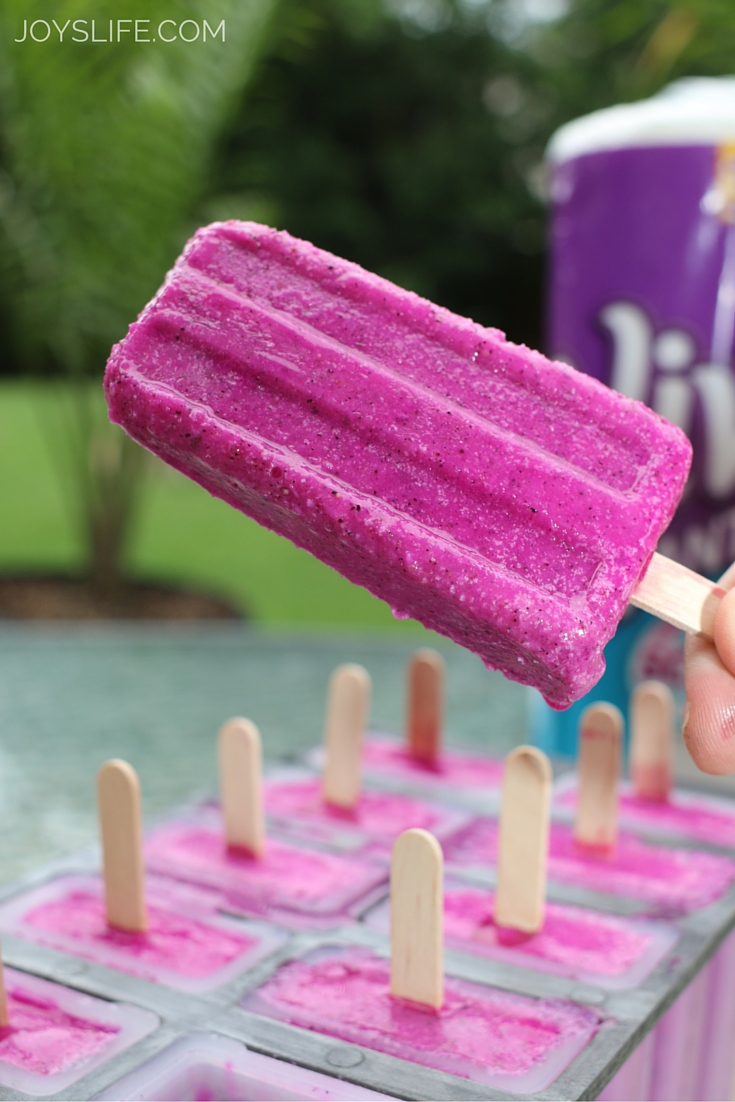 If you somehow keep from getting the mess on you…you'll get it somewhere.  I know.
This was after just a couple of popsicles and hello mess!  Worth it!  Those Viva Vantage Towels came in handy later when we had to scrub the table, because those other popsicles seemed to get eaten directly over it.  What a mess!
We like using the Viva Towels to clean our hands.  They are so soft and have a smooth texture.  When it comes to tougher messes, we use Viva Vantage Towels.  They have a stretchy, woven texture that is great for scrubbing.  They can even help you clean a grill!
Want to find out how Viva® Towel and Viva® Vantage® Towels can help in other summer time fun? Click here!