MARVEL's The Avengers: Age of Ultron – Super Heroes Assemble App
This shop has been compensated by Collective Bias, Inc. and its advertiser. All opinions are mine alone. #AvengersUnite #CollectiveBias
When I started my blog six years ago the header image was of a cartoon me dressed in a cape and I called myself "Super Joy".  True story.  That whole theme came from a family wide love of super heroes.  Though my blog header has changed my love of super heroes remains.  The whole family and I are super excited about MARVEL's The Avengers: Age of Ultron movie coming to theaters on May 1, 2015!  Aren't you?  I knew it!  If you're looking forward to it as much as we are then you're going to love this fun Super Heroes Assemble app, which is available in the iTunes and Google Play store.  Once you're in the app, you can scan in store signage from Kellogg's, Hasboro, Dr. Pepper or Marvel to reveal secret content! You can also scan the specially marked Avengers packaging of these brands to unlock even more secret content!  It's really cool!
You can see that there are a lot of things that you can do with this app.  Tap the Discover icon and begin scanning in images at Walmart or at walmart.com/avengers to unlock characters.
The Suit Up icon allows you to use all those character's that you've unlocked and create some fun photos.  We even mixed and matched Ultron, Thor and Hulk to make a pretty funny looking character of our own, not our kid, the costume.  LOL!  Well, he is quite the character in his own right.  Ba ha ha!
Click the Movie icon and you can view trailers while you snack on some Doritos and drink Dr Pepper.  Yes, that's what I did.  You can also share with others … which I did after I had a little me time.  Just keepin' it real!
I found my Doritos and Dr. Pepper in Walmart.  I wish I'd gotten a cart because I was walking around like I was made of muscle carrying that huge box of Diet Dr. Pepper.  I was channeling some Thor strength!  Usually that's good but on my way out I saw so many cool things for Spring and I couldn't really spend any time looking since I actually just have the strength of say…me.  LOL!  I've got to get back there with a cart soon!
Speaking of strength…here's HULK!  If you into the Characters screen you can learn all about him and the other characters too.  Did you read that Hulk's pants are now extra-durable?  LOL!  (Thank you for that Stark Industries.)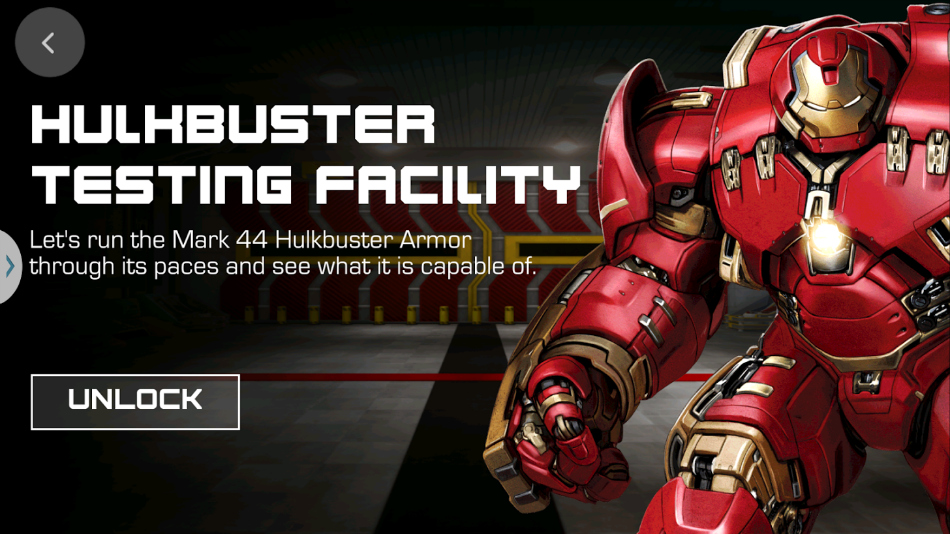 By far, my favorite part of this app is the 360 area.  It's the button between Characters and Photo Opp.  You have GOT TO TRY THIS!!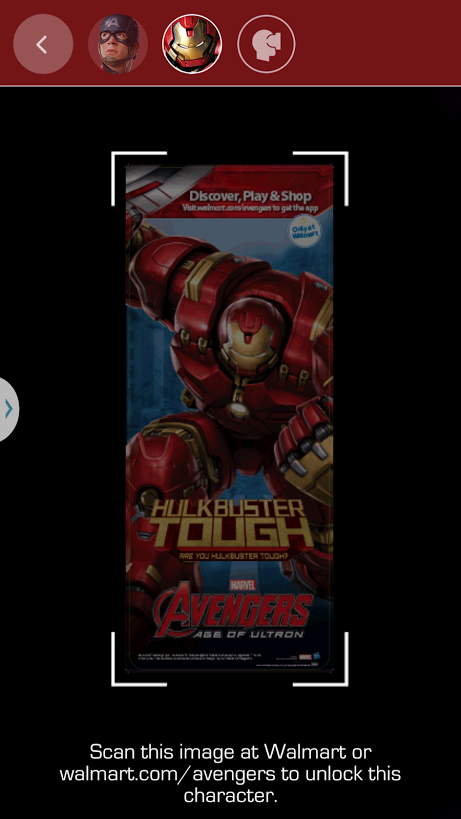 I went to Walmart.com/avengers to unlock this content because I didn't find the image in my local Walmart.  It was the COOLEST THING EVER!  It made the Hulkbuster come to life on my desk.  I mean he walked around and everything!  You have to try it for yourself.  It's seriously worth dragging the whole family into the room or with you to Walmart.  There are two 360 opportunities.  Try them!  They're super cool!
Go to the Photo Opp icon and scan this matching image at Walmart or Walmart.com/avengers.  I scanned it and it was my lucky day because Thor showed up.  YES!!!
You can hang out on my desktop any day Thor.  Just sayin'.
The final icon is for the wishlist.  I'm adding Thor.  Frankly, that's no surprise to anyone who knows me.  LOL!
If you're a fan of Avengers or someone you know is, you really should let them know about this fun app.  It's a blast and a perfect way to gear up for the May 1st movie release!  You can find the Super Heroes Assemble App on iTunes and in the Google Play store.
Which character is your favorite?  My vote is for Thor but I do love Iron Man.  His movie lines are great!