WalMart $5 Cardstock – A Whole ROW of It!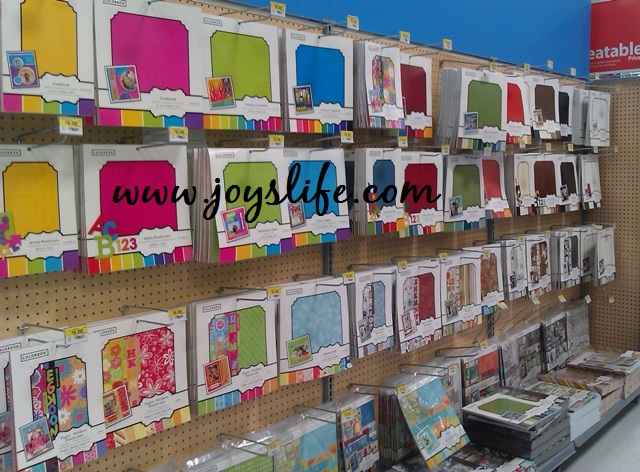 Is this a thing of beauty or what?
My sweet daughter took this picture with her new phone.  Hey, I sooo need a phone like hers!  That thing is cool!   However…she'll have to teach me how to use it, LOL!  It's a sad day when the kids become more technologically advanced than their parents.  Oh, the pain. 😉
Well, while Super Lilly and I were shopping at WalMart for a particular notebook that she needed for school…I just so happened to end up in the Scrapbooking/Cricut section.  Isn't that WEIRD?  How did THAT happen? 😛  Yeah, like Lilly would believe that.  She's was my side kick for a trip to 11 of the Walmarts I stalked visited when the Cricut Lites first came out.  I think I've probably made her slightly fear seeing WalMarts that I might suddenly swerve in and announce some kind of supplies hunt.
Well, yesterday when I oddly materialized in the scrapbooking section I found this WHOLE ROW of scrapping cardstock/paper for $5 a pack INCLUDING GLITTER PAPER (woo hoo).  They also had textured paper.  I thought it was all pretty cool.  You might want to take a look at your local WalMart.  I've used some of that paper before and thought it was pretty good.  So, that's my recent cool find.  It was like a mirage among back to school shopping, LOL!
ENJOY YOUR DAY!!