Takeout Style Valentine Gift Box
I made this little candy holder for my friend out of a takeout box.
Yes, that is a takeout box. No, it is not used, LOL! I bought a sleeve of 8 of these red takeout style boxes for $2 at Walmart. I've been looking forward to using them for something. I made some different heart cuts from the Love Struck cartridge and glued them to the box.
I made this pink glitter heart even though it goes against my "No Glitter" rule.
I love glitter, but it always ends up on my face and in my eyes. Today, I just HAD to use it. I decided to try something I've never done. I ran the heart cuts through my Xyron and made them all sticky, THEN I applied the glitter.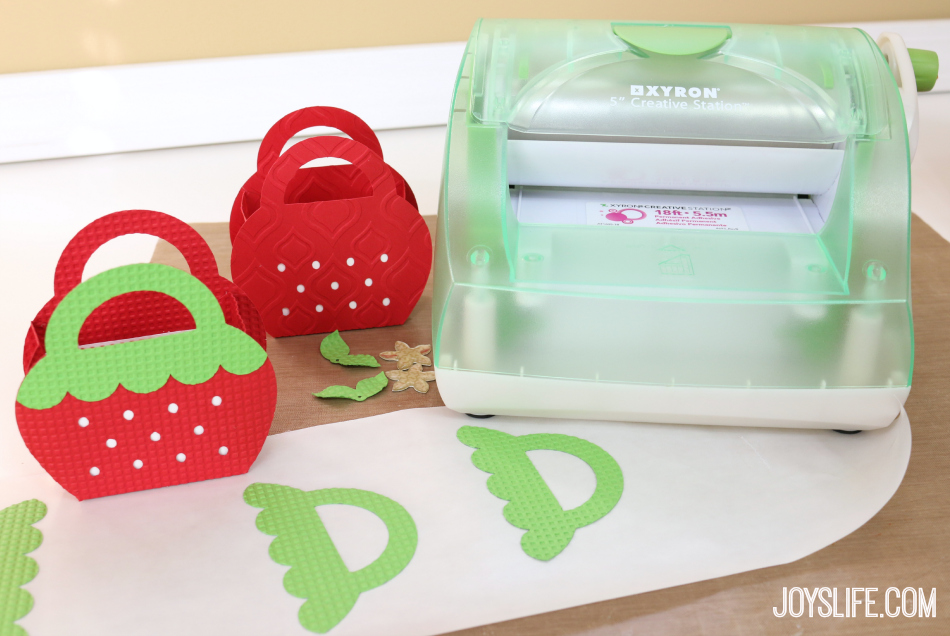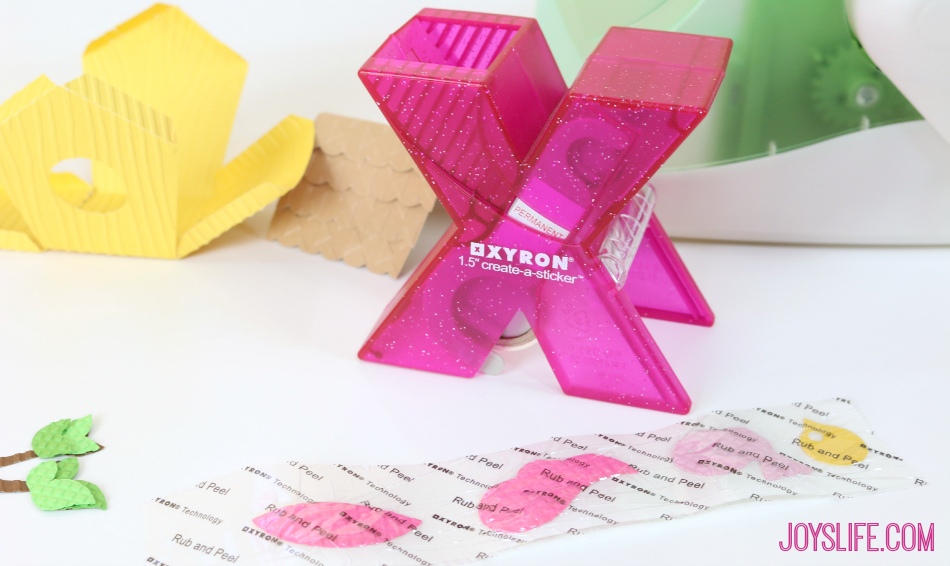 What a great way to work with glitter.  It stuck immediately and was very little trouble.  YAY!  Although, it did stick in some little heart crevices where I didn't want it to.  Oh well, nothing's perfect…except the Cricut, LOL! 😉
I embossed the green heart in the back with the Cuttlebug Meadow Lark 5×7 embossing folder.
That zebra heart is a pain to cut out, but it looks cool. The heart on top is one of my favorites. I embossed it with the Conversations Cuttlebug folder using my favorite technique where I ink the folder with water based ink and then run the folder through my Big Shot. One of my bright ideas today was to untie the corded handle, punch a hole in the heart with my Crop A Dile and rethread the handle. Cool. 😀
I love little cellophane bags of stuff. I got these cello bags from Stampin' Up. The ribbon is from PaperTreyInk. I used a heart punch to make that heart. Remember I used that paper for the Chocolate Survival Kit? I didn't know the name of that paper then…and I still don't. Oh, I'm a big help, huh? 😛 Well, here's something cool I can tell you about. I love this product called Fabri-Tac. Remember I told you DD had it in her room for a project she was doing? Well, surprisingly she finally brought it back down to me. I know. I can't believe it either. LOL. Anyway, I used that stuff to stick the paper heart to the ribbon and it worked so well! I'm really thrilled with it. It's funny that I've never used it before because I've sold several bottles of it when shopping in Michael's. Um, I know that sounds weird, but I can't help suggesting products when I hear people having a hard time finding things for their projects. That was the day that a Michael's worker said to me that I knew the store better than he did. DH sprouted a few gray hairs when I relayed that part of the story to him. 😉
Well, that's it! You can embellish lots of things as a quick gift. I also keep different colored paper bags on hand to quickly make gift bags when I need to. BTW, my friend and hairdresser really liked her little gift. Also, in a super nice gesture she asked if I'd like to eat some of her chocolate to help me feel better. I don't think that helps with a bad cold, but I'd love to find out that it actually is a cure. Crossing my fingers to hear that report as breaking news. 😀