How to Cut Foam in the Cricut – Paisley Elephant Magnet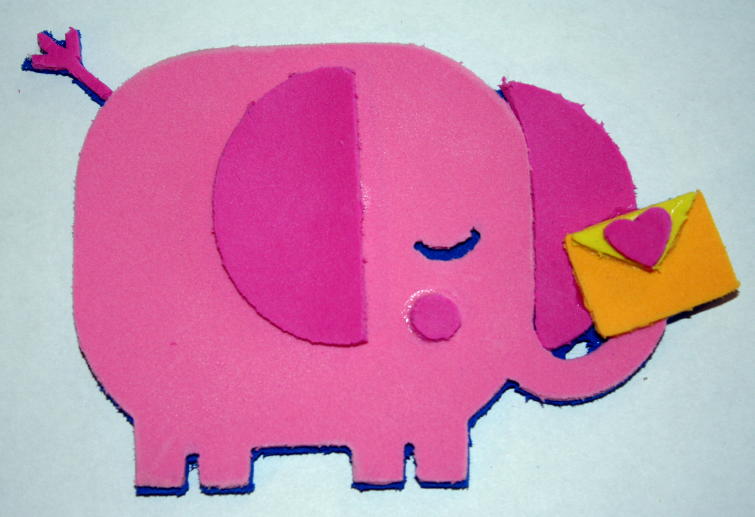 He looks a little shaggy around the edges, but read on to learn how he was before!
Why, yes you CAN cut foam with your Cricut!!  Yay!!  The only trouble?  They don't always turn out with a sharp cut look like using a die cut.  I know that because I made a TON of foam bathtub toys for my DD to play with when I was teaching.  Teachers have access to some cool and fun stuff.  For example, I'd LOVE to have one of the laminating machines that most schools have.  Ahhh…
How to Cut Foam with your Cricut:
I used the Deep Cut Blade set to 6; Speed 2 and Pressure 5.
When I cut adhesive backed foam I didn't have to use the Multi-Cut function, but when I used the foam in this elephant magnet project I had to use the Multi-Cut set to 2.  The foam used to make the elephant does not have an adhesive backing.  When removing the images from the cut foam, you have to  punch it out a bit by hand.  It may be possible to have a deeper and better cut by doing more Multi Cuts with the non adhesive foam.  I just went with the Multi Cut 2 for the purposes of this post.
Before Sanding Block
This is how the pieces looked before I rubbed them with a sanding block by Making Memories. You could even use a nail file.
**A TIP** – The rollers in the Cricut will leave marks on your foam.  Use the FLIP function so you can use the other side of the cuts.  They won't have the roller marks on them!
After Sanding Block
Ok, he's imperfect, but he has had a sanding block shave. I think you'll agree, he looks better than he did previously! 😉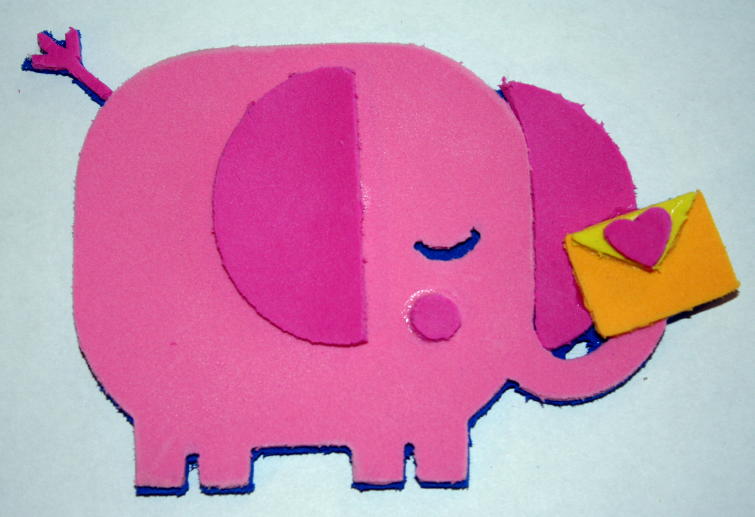 I just love that Paisley Cricut cartridge. I didn't need it, but I just thought it was so cute! I stuck all the pieces together using the Zip Dry Paper Glue. I would have used Fabri-Tac, but DD has it in her room for a project she did and she keeps saying she'll bring it down, but … still waiting. The Zip Dry worked! I was very glad. So, I'm putting a magnet on the back of the elephant and sticking him to the fridge. He's so cute. He makes me smile.
I hope you're off to cut some foam now! I've already "foamed" so, I'm off to create some chicken soup for my 2 sick little boys.