Delicious Hot Spinach Cheese Dip Recipe
This is a sponsored post written by me on behalf of The Frozen Food Foundation. All opinions are 100% mine.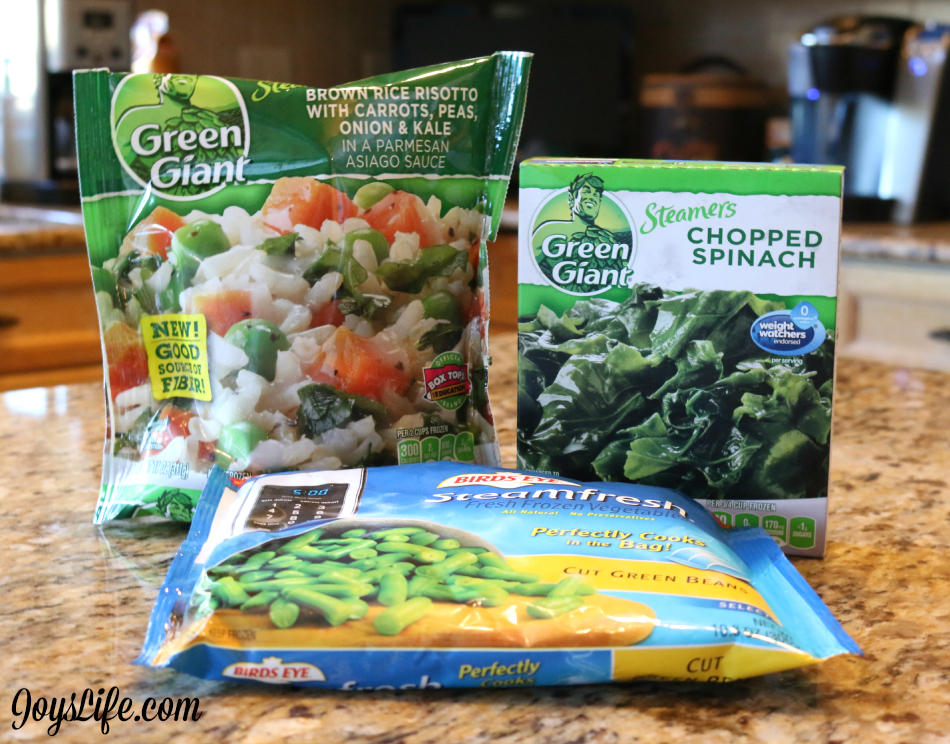 Do you keep a variety of frozen fruits and vegetables on hand?  I definitely do.  They help me save the day (or night) when I'm caught at the last second before a meal still wondering what to make.  I admit that it happens to me several times a month and I even make meal plans!  Apparently, the part of the plan where you make the meal in advance or at least before you'd pretty much like to serve it doesn't always translate well in our house.  LOL!  Thankfully, frozen fruits and vegetable are convenient, affordable and easy to serve options that help simplify meal preparation for me…and you.  You know you do the same thing.  Right?  I knew it.
Check out this pretty side dish!  Yeah, that's one I don't have time to make from scratch with my crazy schedule this week.  I do have time to microwave it though!  Thank you to my freezer for hanging onto this bag of Green Giant Brown Rice Risotto with carrots, peas, onion and kale for me.  I surely appreciate a nutritious and easy to serve dish.  That made my life easier.  Now I'll just add a few grilled chicken breasts and call it done.
I try to remember to eat plenty of fruits and vegetables because they are major contributors of essential nutrients in our diets.  Plus, consuming fruits and vegetables is associated with reduced risk of many chronic diseases.  Given the increase in the rates of chronic diseases among all age groups, eating a diet rich in a variety of colorful fruits and vegetables is more important than ever.  Two reasons that fruit and vegetable consumption is low are cost and convenience.  That's why one easy solution is to keep them on hand: frozen.
Here's a yummy snack that I made with frozen spinach!
 Freezing fruits and vegetables is nature's pause button and an easy way to combat things like the cost of fresh produce, the cost of fresh 'out of season' produce and issues like fresh fruits and vegetables spoiling before you're able to prepare and eat them.
I'm going to use this frozen chopped spinach to make a yummy dip.  If I kept fresh spinach on hand until I was ready to make this dip…well, let's just say it would be a bad idea because I want it when I want it, right?  Fresh spinach doesn't wait around for the spinach cheese dip moment to hit me.
I think you'll find this interesting.  The University of California, Davis, in partnership with the Frozen Food Foundation, conducted a study that revealed that frozen fruits and vegetables are most often (or generally) nutritionally equal to – and in some cases better than – their fresh counterparts. For the study each fruit and vegetable was analyzed under the following conditions: frozen (analyzed within 24 hours of harvest and after 10 and 90 days of storage in a freezer) and fresh-stored (analyzed within 24 hours of harvest and after three and 10 days of storage in a refrigerator).  So, grab some frozen fruits and veggies for your freezer!
Hot Spinach Cheese Dip
Adapted from s'kat's recipe on food.com.
Print Recipe
Share by Email
Share on Facebook
Share on Twitter
Pin Recipe
Ingredients
1

10 ounce package frozen chopped spinach, thawed and squeezed dry

1

8 ounce package cream cheese, softened

1-1/2

cups

shredded cheddar cheese

1

cup

shredded monterey jack cheese

8

ounces

sour cream

1

tablespoon

diced onion

dice very small

1

teaspoon

mustard

2

cloves

garlic

crushed

1/4

teaspoon

salt

1/4

teaspoon

black pepper

3

dashes Franks Hot Sauce
Instructions
Combine all ingredients in a large microwave safe bowl.

Microwave on high for 2 minutes.

Stir.

Microwave another 2 minutes.

Stir.

Microwave for 1 minute.

Serve hot.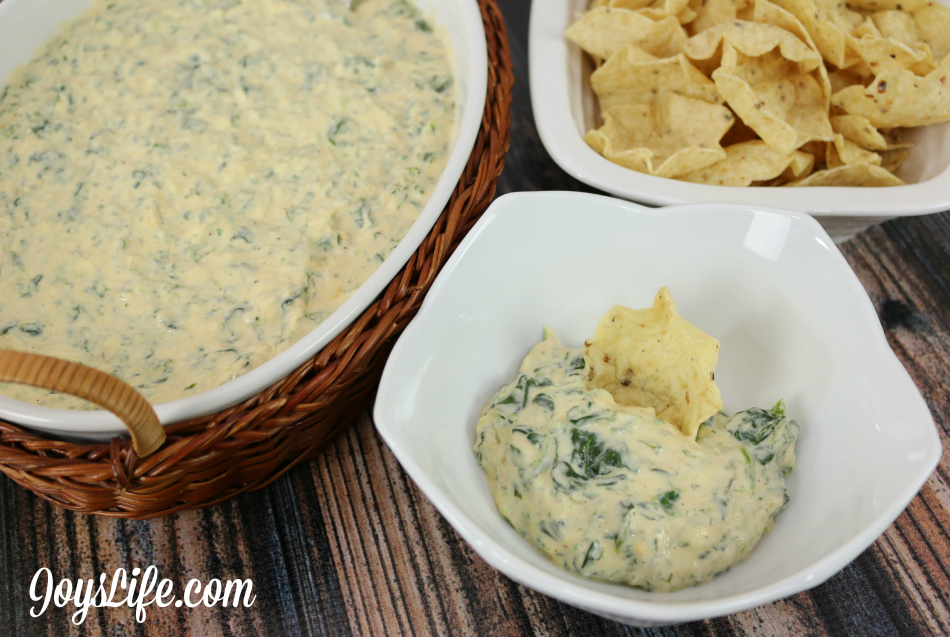 You will love this awesome dip!  I keep a box of frozen spinach on hand at all times.  You never know when the dip moment will hit you or you have to take something to a party.  This is perfect!
I'm also using those green beans, that I showed at the top of the post, in a soup.  Keeping frozen ingredients on hand for a vegetable or chicken soup this winter will have you thanking yourself for thinking ahead!  What do you like to make using frozen fruits or veggies?
Frozen Food Foundation Twitter
Frozen Food Foundation Facebook