Design Team Thursday & Super Joy LOVES Her Super Friends Day

Today is Super Joy Loves Her Super Friends Day! The 14th of every month is set aside for me to thank YOU for being here.  So, THANK YOU!  Be sure to leave a comment on this post to be entered in a Give Away listed at the bottom of this Design Team post. 😀
Hey, we have a new designer joining us this week!  Welcome Abbey!!  🙂  AND…Brilliant Minds think alike!  Look at the "Deer Friend" cards that Jin and Rosy made.  I love them both!
ABBEY
You can visit Abbey at her blog: http://www.2ndhandstamps.com/
JIN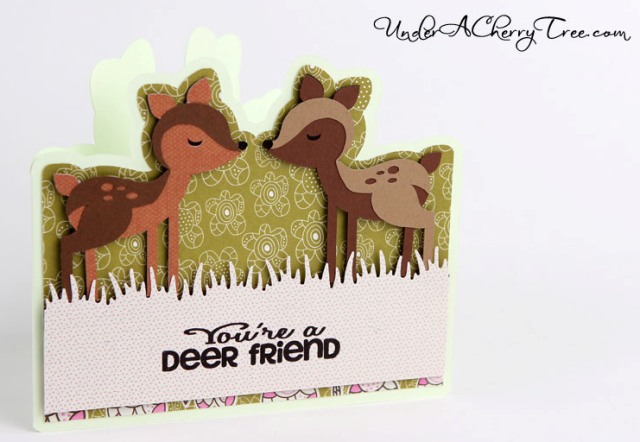 You can visit Jin at her blog: http://www.underacherrytree.com
THERESA
You can visit Theresa at her blog: http://www.thescrapbookingqueen.com
MELISSA


Melissa is using the Yummy Puns stamp set.
Visit Melissa at her blog: http://melissa-moecreations.blogspot.com
ROSY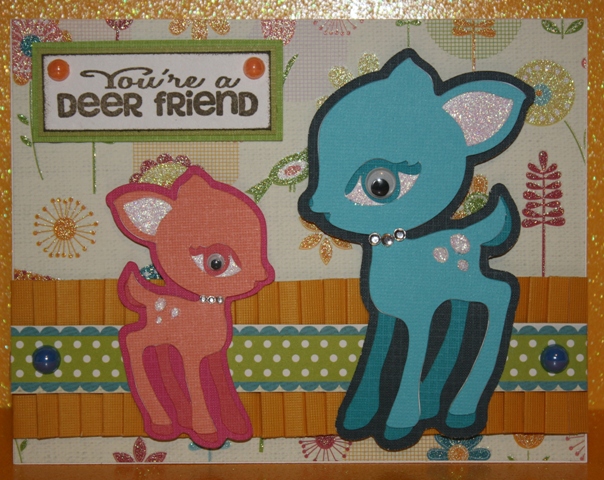 You can visit Rosy at her blog: http://sweetdelightspapernmore.blogspot.com
AMANDA
You can visit Amanda at her blog: http://amandascraftsandmore.blogspot.com
KYLE
Kyle is using the Father & Son Stamp Set. It works perfectly with the  Mother & Daughter stamp set too!
You can visit Kyle at his blog: http://thegreencricut.blogspot.com
TAMMY
You can visit Tammy at her blog: http://tammyjennings.blogspot.com
ALRIGHT!!  TIME FOR THE SUPER JOY LOVES HER SUPER FRIENDS GIVE AWAY!!
It's a set of my All Around Sentiments stamps that are made to work with these 2 Marvy Punches!  The winner will get the stamps and the two punches! 
Just leave a comment to be eligible to win! I'll select a winner on Tuesday, April 19st and will post the winner here.
AND THE WINNER IS:
# Jewelbn Says:
April 14th, 2011 at 10:56 AM e
These stamps are so "all around" cute! I would be pleased as "punch" to win this set! All "puns" intended. Your site is awesome. I'm glad I found you.