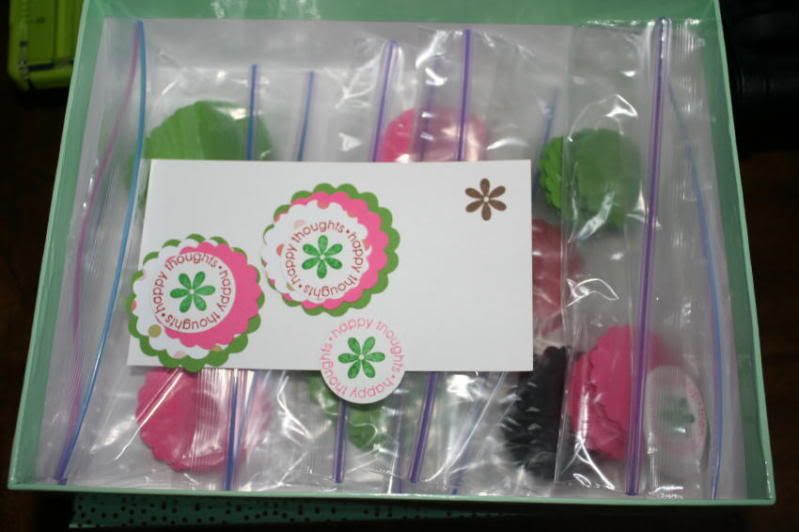 So, I had this great idea to save myself some time.  I precut scalloped circles on my Cricut Expression using the Mini Mongrams cartridge (pg 129 for the circle scallop).  I love having some basic colors that I use that I can just grab!!  Then I stored them in these plastic snack bags and I keep them in this CUTE box that a tiny Portmeirion (by Sophie Conran) white dish came in.  I KNEW I could reuse those boxes!! LOL
I cut the scallops using the "Auto Fill" button on the Cricut at sizes:
2 inches
2 1/4 inches
&
2 1/2 inches
So great for nesting within each other.  Of course, you can do them at any size, but I found those to be especially handy.  AND…when I use 1  1/4″ precut circles I can use my Stampin' Up "Think Happy Thoughts" stamp set.  That's what you see stamped in the photo.
I hope this gives you some ideas and saves you some time!!