3 Ingredient No Flour Peanut Butter Cookies Recipe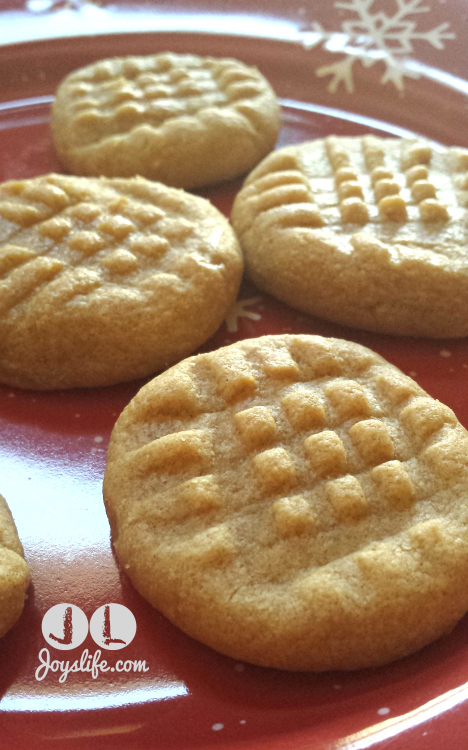 Today it's so cold in my part of Georgia that they've closed the schools. It's snowman cold…we're just missing the snow.  The best part of it is that it has extended my kiddos' Christmas break until tomorrow.  I'm super happy about that!  I was able to get my 14 year old son in the kitchen, with the lure of "cookies" and "it won't take long" and "just 3 ingredients".  YAY!
Just 3 Ingredients!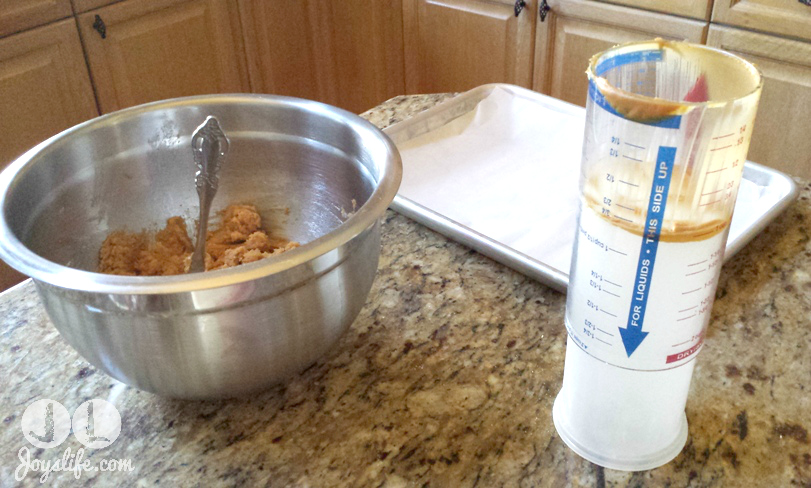 I'm almost out of flour and will not be venturing out today for groceries, so I looked for a "no flour" cookie recipe and found this one by Stephanie Brown! (The link I found on About.com to this recipe no longer works. See Recipe Below.)  BTW, I bought that wet/dry measuring tool about 5 years ago and I only ever use it for peanut butter.  It irks me when I buy things that I don't use.  Why won't I part with it?  You never know when you need to measure a lot of peanut butter and want to shoot it out like a slow canon.  Priorities man, priorities.
Printable recipe: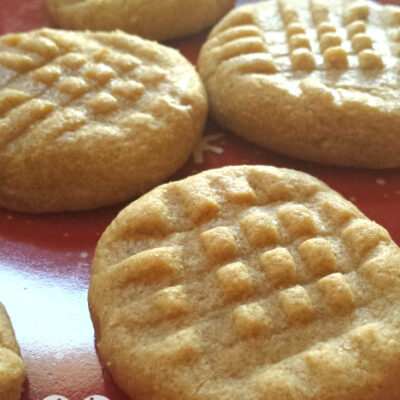 3 Ingredient No Flour Peanut Butter Cookies Recipe
Print Recipe
Share by Email
Share on Facebook
Share on Twitter
Pin Recipe
Ingredients
1

cup

creamy peanut butter

1

cup

sugar

1

egg
Instructions
Combine all ingredients and mix until smooth.

Drop by tablespoonfuls on baking sheet lined with parchment paper.

Bake at 350 for 6 to 8 minutes. Be careful not to over bake or the cookies will be too crisp.
My son did the stirring.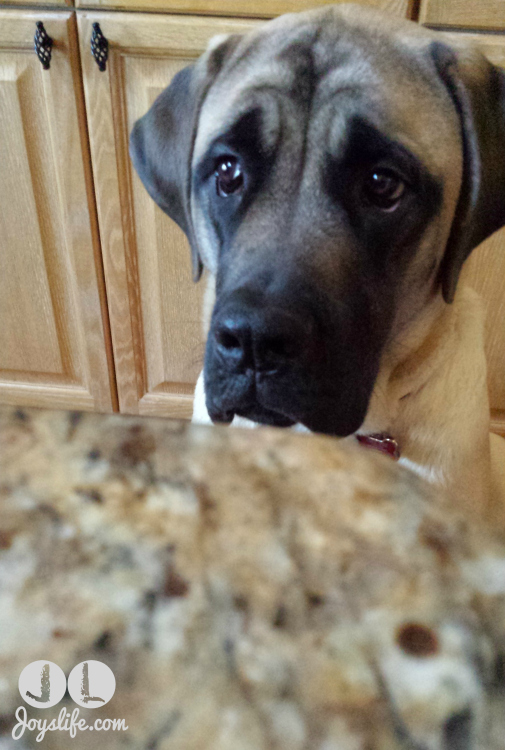 Saban watched.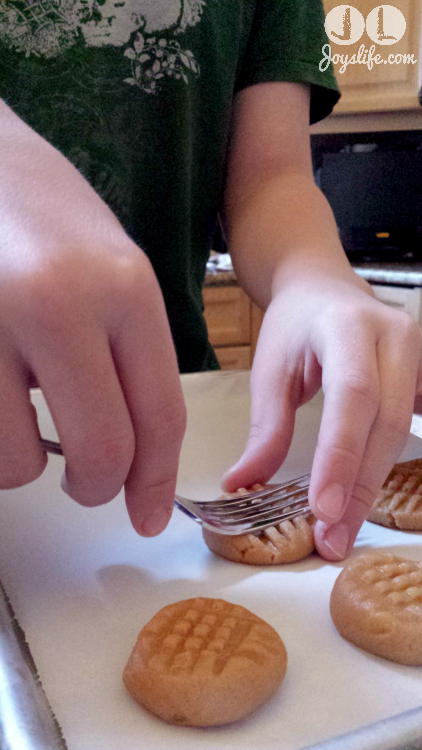 My son learned how to criss-cross the tops using a fork.

Then he added a snowdrift of sugar. LOL!
Saban questioned that abundance of sugar but decided it was fine, since she doesn't cook much and is still learning.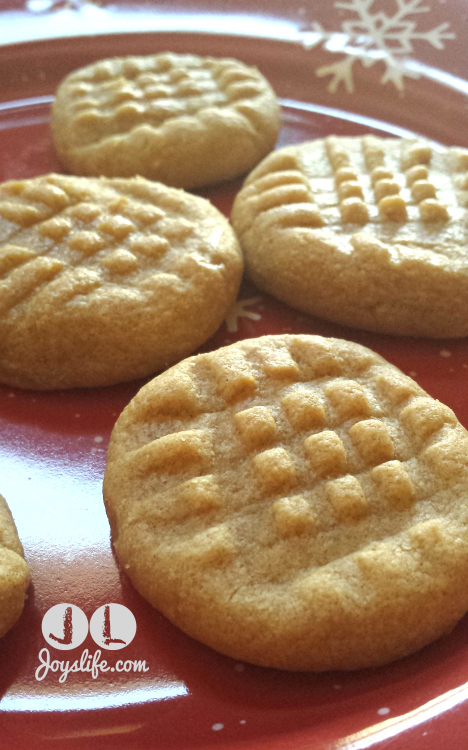 Our whole family tried these today and everyone thought they were great. Well, I think I like my recipe with flour more but these are very good. We all found them to be much richer than my usual recipe. So, I'd say if you usually eat 3 you'll eat 1…or let's get real and say if you usually eat 5 you'll probably just want 3. LOL! Regardless, I thought they were a great quick treat for only needing 3 ingredients and being out of flour! Best thing for me? Making them with my son. LOVE!
Happy Cooking!