Quick Personalized Place Mats using Cri-Kits Gel Pens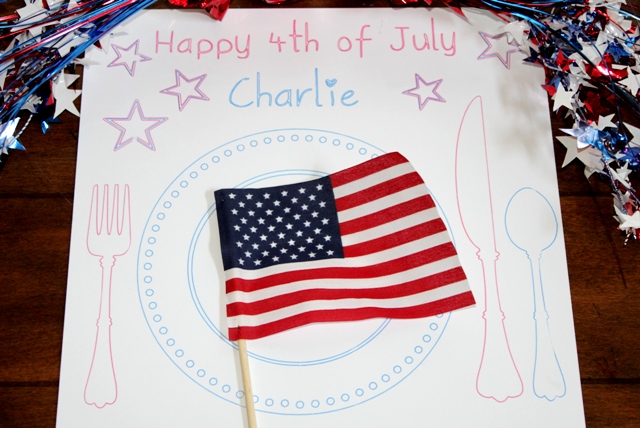 This is a very quick and easy way to make sure all the kiddos at your celebration have their own special place to sit.
 I'm using my Silhouette Cameo today.  I decided to purchase a place setting file through the Silhouette store.
I added some stars and used a kid-friendly font to write my personalized message.  I'm using the Cri-Kit's Silhouette gel pen holder along with a blue glitter Cri-Kit gel pen.
I wanted to use two different colored pens on my place mat. First, I told the Cameo to draw the lines shown above. I ungrouped the objects, clicked the lines I wanted to draw in blue and selected "cut" on the "Cut Style" menu.
Since I had the Cri-Kit gel pen holder in my Silhouette Cameo (along with the blue glitter pen) the machine drew the images I selected instead of cutting them out.
After the Silhouette finished drawing all the things I wanted to be blue, I put the red pen in the holder and told the Silhouette to draw the remaining images. Getting it to draw the things it hasn't drawn yet is a simple process. You make sure to click "no cut" on the things you already drew. Next, select the images you want drawn, using the "Cut Style" menu like you did in the steps above.
Using the pens with your die cut machine makes it easy to make personalized place mats in bulk, all you have to do is change the name for each mat.  I'm using a 12×12 sheet of white paper.  Consider using some washi tape to stick down your menu if that's appropriate for your surface.  Here's some fun decorative duct tape.
Here are some other things I've made with my Silhouette.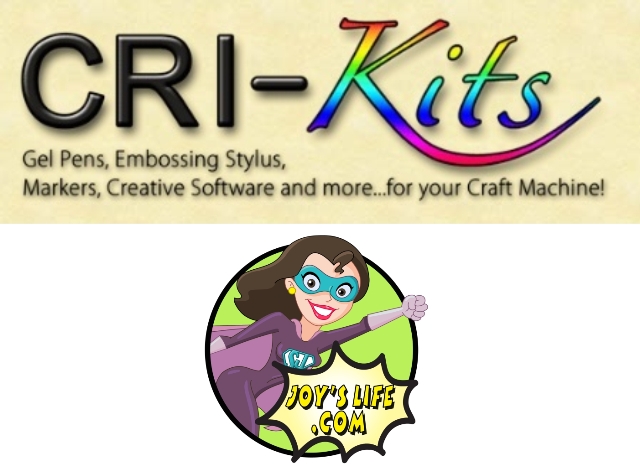 If you happen to be in Duluth, GA this week drop by the Scrapbook Expo and see me! I'll be hanging out with my friends from Cri-Kit's in their booth. I hope you'll come by and say HI!
Happy Almost 4th of July!