Love You to the Moon Card – Xyron & Paper House Blog Hop
Welcome to the Xyron & Paper House blog hop!
Do you need a card that says it all to someone you love?  This should do it.  This card is from SVGCuts Parkside Row SVG kit.  It's really, really easy to assemble.  You're going to love it and so will the person you're sending it to.  I'm making this one for my daughter.
All of the colored paper comes from the Paper House In The Wild paper pad.  It cuts great in the Silhouette Cameo!
After cutting out all of the pieces, I ran them though my Xyron 5″ Creative Station so I could stick them all down to form the card.
The card is so simple to put together.  I just had to layer one piece on top of another.  Ahhh, so pretty!  To add some extra interest, I glued rhinestone gems onto the card.  I also covered the arrow, the white space of the letters and the Earth in the bottom left corner with Glossy Accents.
While the Glossy Accents were still wet on the heart and Earth, I covered them with glitter.  After they dried, I covered them with more Glossy Accents.  That sealed in the glitter so none would escape but still gave it some nice shiny and sparkly dimension.  I used 3D adhesive foam dots to pop up the Earth a little.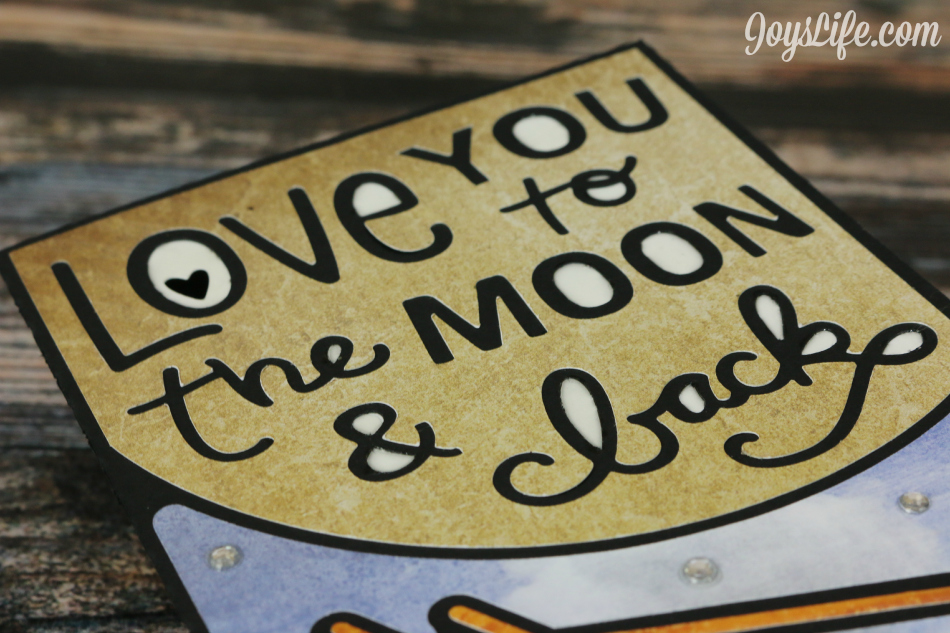 So pretty!  The In the Wild paper is perfect for this card!
I thought the Earth needed a few clouds in it's atmosphere, so I glued some pom pom ribbon around it.  Perfect for my daughter who studies weather!
I created this project while participating on the Xyron Design Team.  I received products from Xyron & Paper House for the purposes of this project.