Kitchen Before and After…

I came across this before picture recently.  Although there is nothing wrong with the first photo, I really like the way I have it now.
This first photo is from 2002, since then we:
painted
changed out all the knobs/pulls
changed out the faucet
changed out the rugs
got a new dining room table
added valences
went from vinyl blinds to 2″ faux wood blinds
changed artwork (some you can't see)
made small changes to the items on the cabinet tops
added a flat screen TV + satellite to the corner near the sink
KITCHEN BEFORE: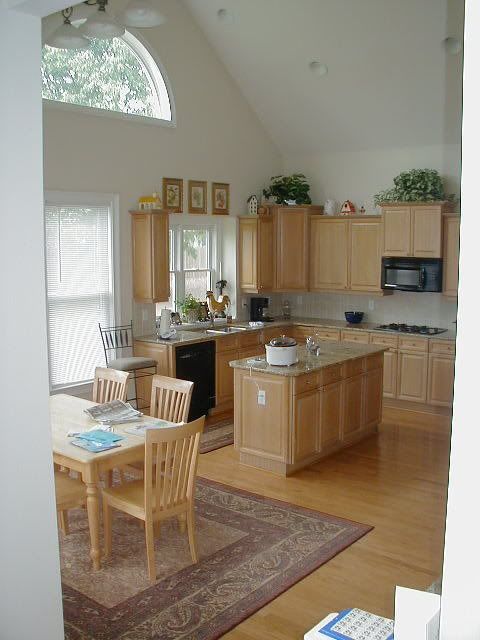 KITCHEN AFTER:
This is the best comparison photo I have, but in my kitchen now is the new faucet and the flat screen tv where that other one is in this photo.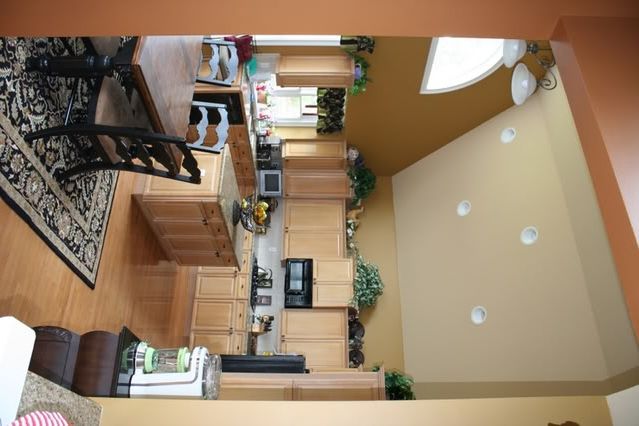 I like the changes!!